Alas, we are in the final home stretch of the year. Keep your energy up and your mood even higher with this week's lineup:
1. End Payphone (feat. Wiz Khalifa) – Maroon 5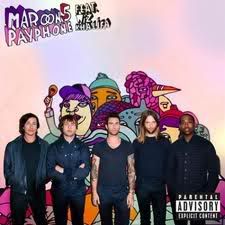 Meet Maroon 5's latest single, "Payphone." Although this song definitely lives up to the band's "pop music" roots, there is no denying how catchy and (dare I say it?) dance-worthy this song is.  Even though it has just been released a few days, it has already reached the number one spot on numerous music different music charts. Pop music not your thing? Wait approximately 2 minutes and 40 seconds and you will run into a solo by my personal favorite, Wiz Khalifa.
2. Runnin' (Dying to Live) – 2pac & The Notorious B.I.G.
It's been said that rap music died when Tupac Shakur passed away in 1996, and in a way, it did. "Runnin'" was the first single released from the posthumous album Tupac: The Resurrection, which was put together in 2pac's honor and features interviews and other past verses from the famous rapper. I encourage everyone to listen to this song, as the underlying message strung throughout the lyrics is incredibly powerful.

3. Welcome to Jamrock – Damian "Jr. Gong" Marley
Of course Bob Marley remains the authority when it comes to reggae music, but that's no excuse to neglect the talent of his youngest son, Damian. "Welcome to Jamrock" is definitely similar in style to something that Bob himself would have produced, which is probably the reason why I like it so much. I've always been skeptical of those kids that only break into the music industry because of the fact that their parents were famous, but Damian undoubtedly proves himself with this single.
4. Watching You Watch Him – Eric Hutchinson
I first fell in love with Eric Hutchinson in 2008 when I stumbled upon his album, Sound Like This. After a four year break, he's finally back with a new album, Moving Up Living Down. If you are new to Eric Hutchinson, think of him as two parts Jason Mraz and one part OneRepublic…and 100% awesome (okay, so I couldn't resist…).  Either way, if you're in dire need for some relaxation time (and who isn't, with finals coming up), Eric Hutchinson is your go-to guy.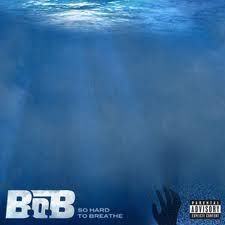 5. So Hard to Breathe – B.o.B
B.o.B. has done it again. How rap music styles have changed over the years fascinates me, and I predict that artists such as B.o.B, Lupe Fiasco and Kid Cudi (with their deeper and more electronic and rock based undertones) will take over this generation. Keep an eye out for this one.
You Might Also Like...