A few weekends ago I went home to spend time with family and to see friends that I haven't seen in a while. My friends and I decided to take a trip to DC to see the Cherry Blossom Festival. We were all so excited to go on this trip because we had never been before. We met up at a Metro station near my hometown and headed down to DC. We got off at Metro Center station and followed the map to where the cherry blossoms were located.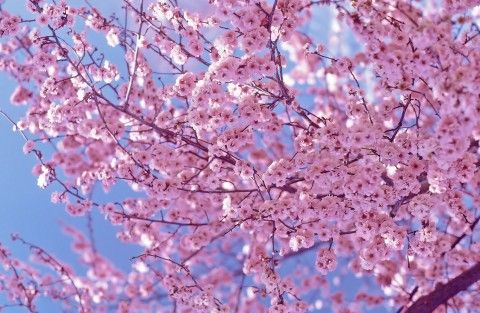 What Cherry Blossoms are supposed to look like
After walking for a couple minutes and not seeing them we asked a few people for directions. A few other clueless people tried to help and then one lady said two words that hurt my feelings: "They're Gone." With all the crazy weather changes, the cherry blossoms bloomed early. The earlier they bloom, the faster they die. We were all a little disappointed that we missed yet another chance to see these beautiful flowers in person in DC. The trip wasn't a complete waste though. We were able to walk around and view the monuments. Since it was warm out, many people were having picnics and going on paddle boat rides. It was my first time visiting DC in a long time. I got to see monuments that I haven't seen or maybe didn't notice before.
Waterfall at the Roosevelt Memorial
I was very excited to see the new Martin Luther King Jr. monument. It's one of the newest monuments and it has a lot of traffic from tourists and people who live in the area. The monument as a whole was very empowering.The sculpture itself has a deeper meaning than what one would notice with the naked eye. In fact, I visited the memorials website after to gather more information about how and why it was made. I learned that the Cherry Blossom trees are placed specifically around the monument to represent peace and unity. Ironically, the flowers are supposed to bloom in the spring right around the time that King was assassinated, bringing a feeling or message of renewed hope.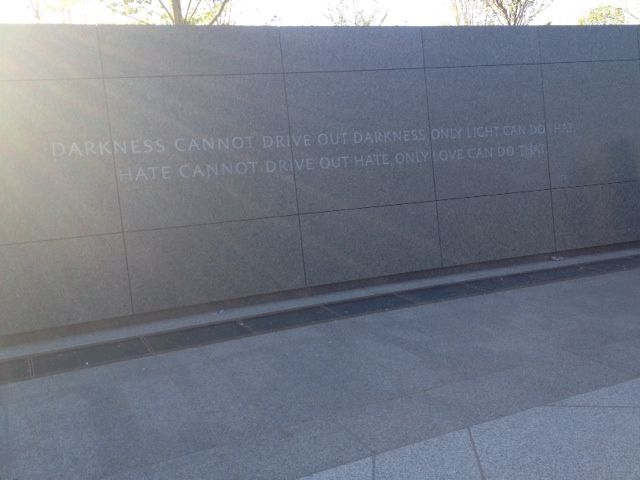 Part of the Inscription Wall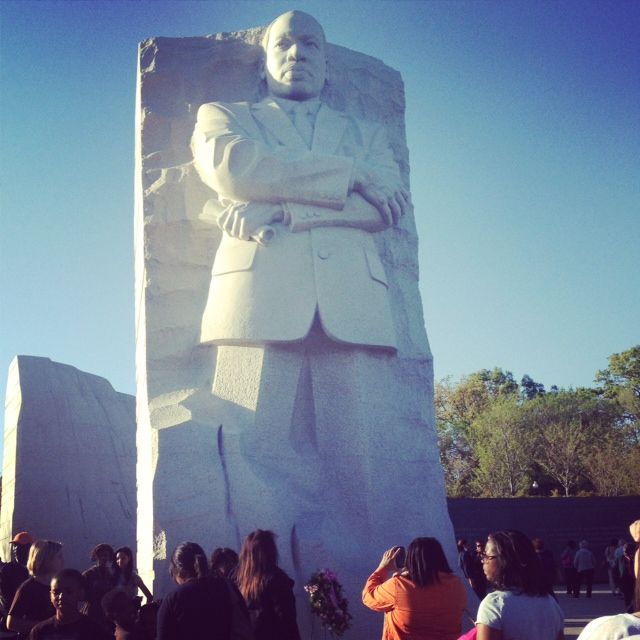 Sculpture of Martin Luther King Jr. at the Memorial in Washington, DC
We ended the trip with another short metro ride to the Pentagon City Shopping Center to get some food. It was a nice, cost effective way to get out and enjoy the nice warm weather that has been breezing in and out of the area. I hope to make it one time to see the Cherry Blossoms one day.
You Might Also Like...