Kara Manos: Founder of Politics of Pretty
Kara Manos, Founder of Politics of Pretty
I first met Kara Manos (aka DCShopGirl) when she came to speak to one of my journalism classes. When I walked into the classroom, I was surprised to find a young woman who didn't look much older than myself at the front of the room. "This is who is going to speak to us about careers in journalism?" I thought. But within five minutes of her speaking, I completely understood why she was our chosen speaker. Kara is a force to be reckoned with. Her resume is jam-packed with internships and jobs at several large Washington publications and Kara just added another title to her resume, entrepreneur.
Just barely two years ago, Kara graduated from Towson and three days later started working as an editorial assistant with Capitol File magazine. After working at Capitol File for only a year and a half, Kara became an assistant editor at Capitol File. In March, Kara left Capitol File to work full-time on her Washington D.C. themed beauty blog, Politics of Pretty.
"It feels good to be in control of something that is mine," she told me on the phone last week. "I'm not a beauty writer for Vogue, I have a really different point of view." She has used that ability to make her blog truly unique. The localized focus (rare among beauty blogs) caught the attention of many of D.C.'s stylish power players and was even featured in the Washingtonian and Refinery 29. 
Kara updates the blog daily with fun features like "AM to PM" (a Q&A with a stylish Washingtonian), "Mani Monday" and "Ask DCShopGirl." Other posts include news on the latest beauty products inspired by Washington and interviews with visiting fashionistas (last week it was Stacy London of TLC's What Not To Wear). 
So how did Kara get here? Hard work. In addition to being a staff writer for The Towerlight, an editor for College magazine, an employee of the library and the vice president of Phi Mu, Kara completed three internships during her undergraduate career at Bethesda Magazine, Washington Life and DC Modern Luxury Magazine. 
"I would wake up at 5:30 a.m. to drive to Middle River, hop on the Marc Train to Union Station [in D.C.] and then catch the Metro [to my internship]," she said. While some may feel overwhelmed about doing so much in school, Kara has no regrets. "Getting a job offer before graduating was the best feeling in the world."
Her time at Towson was filled with more than just work, Kara has fond memories of her time working at the library. "My senior year I was approached by my boss at the library about modeling for a contest they were having," she said. "There was a huge cardboard cutout of me in the library holding a Flip-Cam. It was pretty funny."
If you are thinking about starting a blog, Kara says that it is important to be unique and to find your niche. "There are so many blogs out there, it's so easy to get lost in the mix," she said. Kara suggests taking classes in all aspects of web development including Photoshop, design, and business. "You need to be knowledgeable in all aspects of the website."
Regardless of your chosen career path Kara thinks it's important to go after what you are passionate about. "Stick to your guns, go after what you want, don't let anyone get you discouraged," she said. Clearly, Kara has stuck to that notion, she is one tigress who has made her future happen herself!
I couldn't interview a beauty blogger without asking about  beauty products. Here's what Kara is loving for summer!
Essie Nail Polish in Navigate Her
"I love the entire Essie Resort collection. Navigate Her is my favorite--it's a great pistachio color." -$8, Essie.com
Make Up Forever Aqua Eye Shadow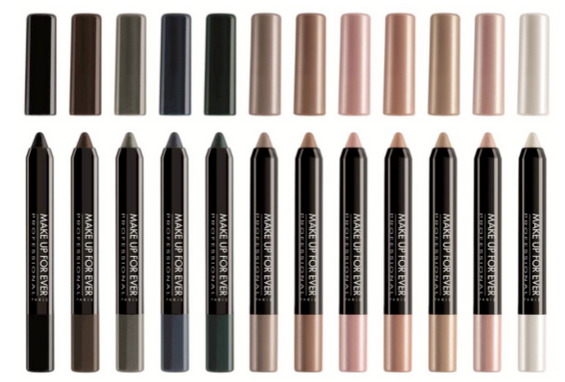 "They are basically smudge proof and the color really pops." Kara loved them so much she wrote about them on her blog in a recent post on Politics of Pretty! -$20, Sephora.com
Bobbi Brown Shimmer Brick
"A lot of times you can put a lot of blush on and can't see it. This really shines through all day and is really obvious."- $39, Bobbibrowncosmetics.com
Tom Ford Lip Color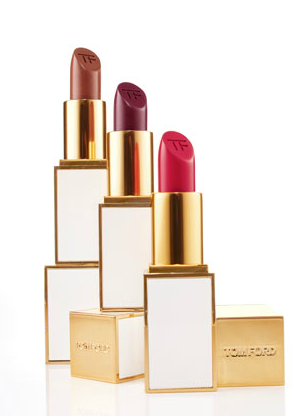 "I am obsessed with [this] lipstick. The blush nude is really pretty."-$45, neimanmarcus.com
Want to know more about Kara? Visit her beauty blog Politics of Pretty or follow her on Twitter!
;>;>;>;>