Check out this versatile treat! Whether it's for breakfast, lunch, or a snack—eat it anytime!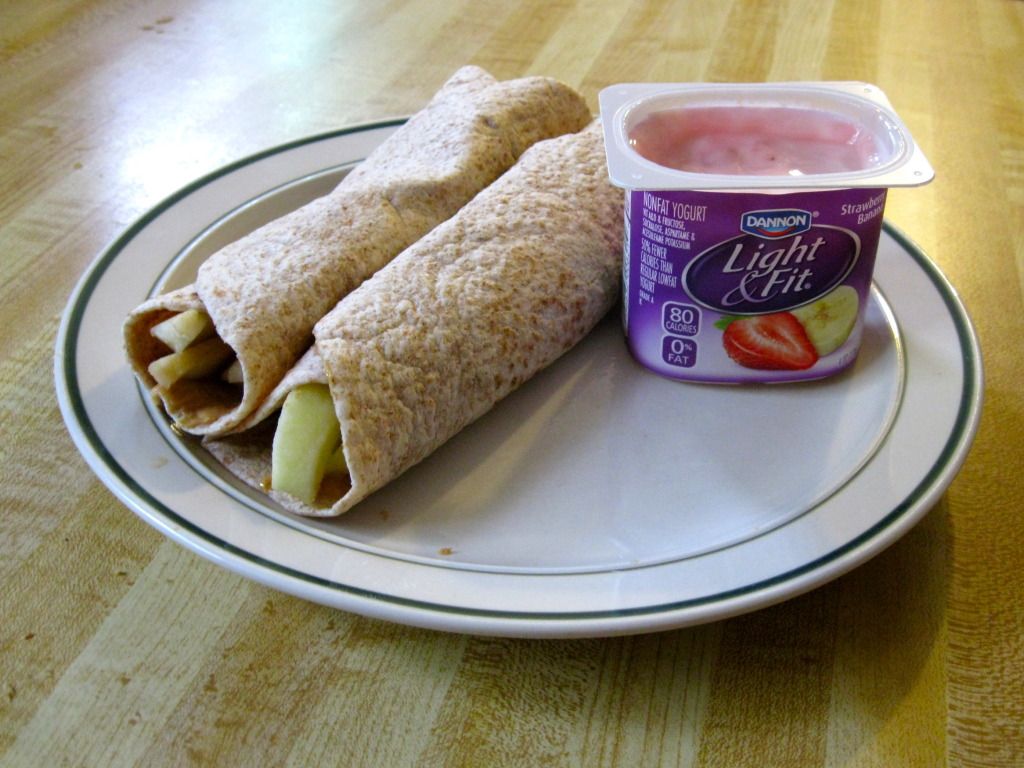 PB App Wrap with yogurt dipping sauce
I love apples. They're just so delicious in every form they come in. Whether it's applesauce, apple butter, apple pie, apple juice, or apple cider, they are all amazing. I especially love apple slices with peanut butter. The Peanut Butter Apple Wrap is filled with warm, gooey peanut butter and apple goodness.
What you'll need…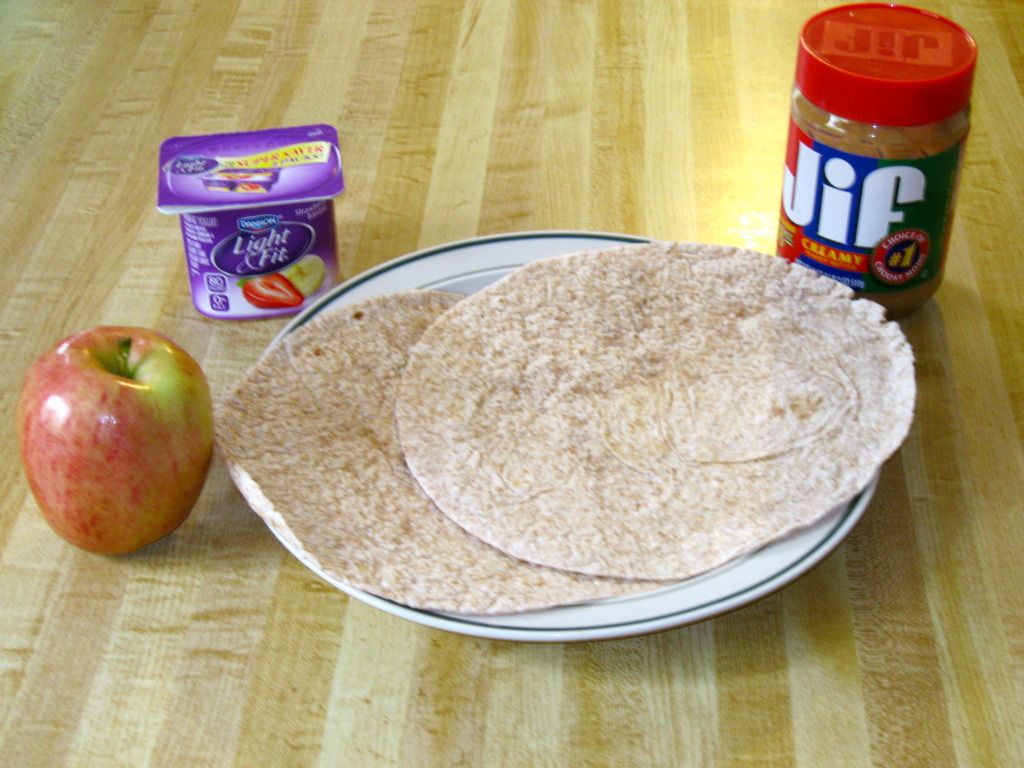 Two 6-inch whole wheat tortillas
Peanut Butter
One apple
Yogurt (Choose your favorite flavor. I'm all about strawberry banana!)
Note: One apple is enough for two wraps. Because of that, this recipe is for two wraps. However, two wraps is a lot to eat. Either make two and give one to your roomie. Or just make one and eat the second apple half by itself.
What you'll do…
Step #1: Spread a light layer of peanut butter on your tortillas.
Step #2: Slice the apple and put the slices on the peanut butter-covered tortillas.
Apple slicers make everything so much easier.
Step #3: Wrap up the tortillas and stick them in the microwave for 45 seconds.
Heating up the wrap is optional but it tastes so good.
Step #4: Use your yogurt as dipping sauce and enjoy!
Why it's a healthier choice…
Whole Wheat Tortillas are a great source of fiber. The calorie count is slightly less than that of flour tortillas. However, the sodium content is higher (so be sure to keep an eye on how much you are eating).
Peanut Butter is filled with protein!
Apples are high in dietary fiber, vitamin C, and contain very little fat.
Yogurt is high in calcium and protein. However, many types of yogurt are high in sugar.
Remember to always try your own variations of these recipes. Nix the yogurt dipping sauce or try something else to dip your wrap in. Heat the wrap or don't. Use apples or try out a different fruit. Make it yours, but keep it healthy!
And, as always, enjoy!
You Might Also Like...