At Her Campus Towson we love to inform you about the most interesting things that some of our students, faculty and graduates are doing, but did you know these five stars went to Towson? Read on for our picks for the top five entertainers you might not have known went to Towson.
Stacy Keibler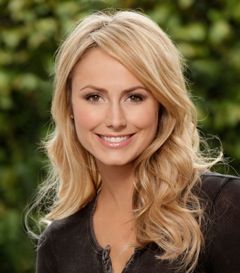 Image courtesy of Wikimedia Commons
Before she was known world wide as George Clooney's latest girlfriend, Stacy was already up-in-coming in the entertainment industry for her work with World Championship Wrestling and World Wrestling Entertainment (WWE). She also appeared as a contestant on the second season of Dancing With The Stars. A native Baltimorean, Stacy was a Ravens cheerleader while she was studying mass communications at Towson.
Drew Van Acker
Image courtesy of Imdb.com
The actor, best known for his role as Jason DiLaurentis on Pretty Little Liars, attended Towson on a soccer scholarship. The New Jersey native left Towson to pursue an acting career full-time. His other television credits include Tower Prep, Greek and The Lake. He is currently filming the television movie Devious Maids.
Kevin Clash
Image courtesy of The Guardian
The voice of Elmo is not only a puppeteer, but an author and producer. He has been the voice of Elmo since 1983, but has voiced the characters Baby Sinclair, Clifford, Splinter and Hoots the Owl. Kevin grew up in Baltimore and was the subject of the 2011 documentary Being Elmo: A Puppeteer's Journey. He autobiography, My Life as a Furry Red Monster: What Being Elmo Has Taught Me About Life, Love and Laughing Out Loud, came out in 2006.
Charles S. Dutton
Image courtesy of yalerep.org
Charles has performed in dozens of television shows and movies, perhaps best known for his role in the film Rudy and as the father of Eric Foreman on House. He also appeared in the film Secret Window and on the televisions shows The Practice, Without a Trace, The Sopranos and The L Word. After he graduated from Towson he earned a master's degree in acting from the Yale School of Drama. He was born in Baltimore and still maintains a home in the area.
John Glover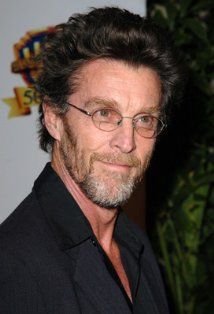 Image courtesy of Imdb.com
The Smallville star actually attended Towson with our current President, Maravene Loeschke, who was a theatre major as well. Since his time at Towson, John has acted in dozens of television shows including Frasier and Brothers & Sisters, but he is best known for his role of Lionel Luthor on Smallville. He also appeared in the Broadway production of Waiting for Godot as "Lucky" for which he earned a Tony Award nomination for Best Performance by a Featured Actor in a Play.  
You Might Also Like...