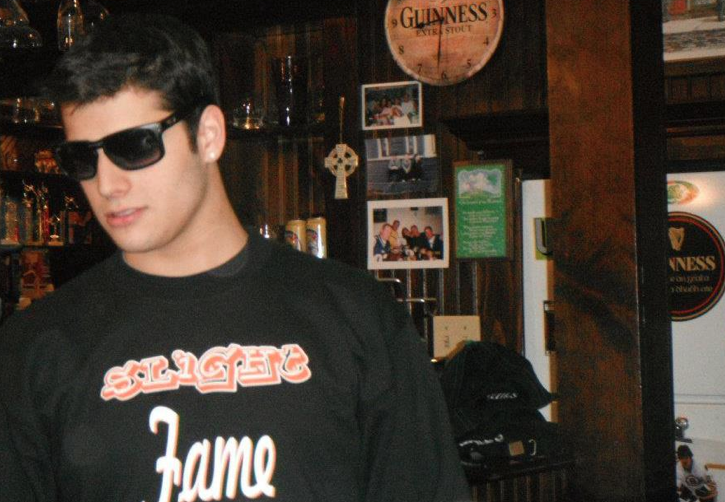 Full Name: David Lazaro
Academic Year: Freshman
Hometown: Canton Mass
Relationship Status: Single
Astrological sign: Pisces
Twitter Name: Lazaro1010
Favorite movie and why? Youngblood and Miracle, toss up here.
Best date you've ever been on?: Place in Hingham called Derby Street Rustic Kitchen; unreal.
Biggest turn on with a girl?: Looks for sure, and has to be able to hang with the boys.. has to be able to handle their booze too.
Biggest turn off: Girls that cant make up their mind; figure it out… and wearing slutty clothes, I'm not a fan of heels at all, keep em in the closet ladies.
Celebrity crush and why: Rachel MacAdams, I would marry her today if she would.
Future Career Goals/Ambitions?: Own my dad's construction company, Lazaro Contracting.
Hobbies/Interests: Hockey and grilling outside in the summer with some boys on ice.
Who would you consider your "man crush": Stifler from American Pie; guys a legend, come on now.
If you had to be stuck on a deserted island for an entire year with another student at Suffolk University, who would it be? Scott Mathieu, best friend since diaper days.
If you had to pick a song to be the theme song to your life what would it be? "Boston" by Kenny Chesney.
If you were an animal what animal would you be? Dog; they got the good life.
Most embarrassing moment: Loosing to Hingham in the State Championship, JOKESHOW!
Best part about your Suffolk experience so far? The hockey boys; unreal freshman group.
Whats an interesting fact about you most people don't  know? Won 3 grand at a casino.
Most romantic thing you've done for a girl/women? Bought a Tiffany's ring for my ex (mistake).
You Might Also Like...