Full Name: William Joseph LeBlond
Academic Year: Junior
Major: Criminal Justice
Hometown: Salem, MA
Relationship Status: Single
Astrological sign: Libra
Twitter/facebook/blog: https://twitter.com/B_LeB
Biggest Turn on with a girl?: Personality...looks are definitely a factor as well, but if you're beautiful and down to earth, instant win in my book.
Biggest Turn off: If you're stuck up and put on an act to get attention....you definitely don't get mine.
Celebrity Crush and why: Megan Fox, explanation unnecessary.
Future Career Goals/Ambitions?: Anything in law enforcement, I currently intern with the Massachusetts State Police, which has me hooked.
Hobbies/Interests: Boxing, Running/Weight Lifting, Music
Who would you consider your "man crush": I would say John Stamos, but considering that we're related (actually true)...I would go with Mark Whalberg.
Favorite/Least favorite fashion trend for girls: Favorite is obviously yoga pants...least favorite, those damn rubber rain boots everyone wears.
Campus Activities Involved in: Sigma Alpha Epsilon Fraternity
Three words you'd use to describe yourself: Outgoing, Personable, Alpha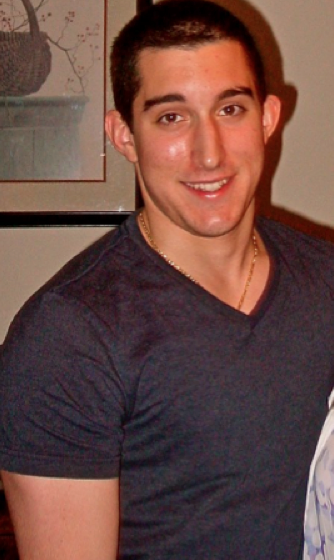 What advice would you give to a girl trying to impress you?: Honestly, just be yourself, and talk to me...how else will I get to know you
If you had to be stuck on a deserted island for an entire year with another student at Suffolk university who would it be? Dion Pissios....there will never be a dull moment on that island.
If you had to pick a song to be the theme song to your life what would it be? New Day: Jay-Z, Kanye West & RZA
Most embarrassing moment: I have almost walked into oncoming traffic on numerous occasions...while sober.
Best part about your Suffolk experience so far? Last year, the Fraternity received its charter, which is essentially our national recognition. Serving on Executive Council and playing such a major role in that process was a remarkable experience, as not many get that chance in their lifetime.
What is an interesting fact about you most people don't know? I am a very good cook.
Most romantic thing you've ever done for someone? When we were dating, I surprised my ex girlfriend with a nice dinner and box seats at the Bruins.
If people were to give you a superlative, what do you think it would be? I'm a very caring person, and enjoy helping others...so any superlative that would fall under that category.
You Might Also Like...