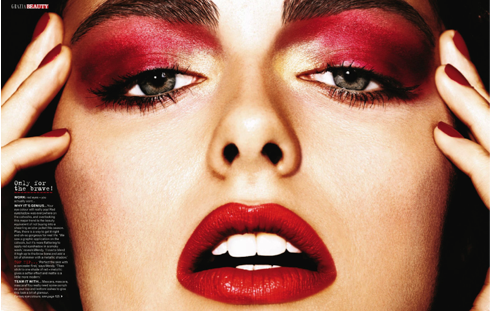 We had the opportunity to speak with professional makeup artist, Deika Diaz, who gave us the inside scoop on everything makeup: from the hottest, trendiest looks of 2012, to the absolute best timesaving tips.  This spring, be sure to have the sexiest products in your makeup bag!  With Deika's tips, you will easily look chic and stylish.
 
First and foremost, Deika discusses principle time saving suggestions. 
When you are in a rush, it is definitely NOT the right day to attempt to create that new look you have been yearning to try out. As always, ladies, practice makes perfect. A fresh makeup look takes much preparation in advance before it resembles excellence. 
Always use primer.  With primer, your makeup will keep its boldness and beauty throughout the entire day, without touchups or reapplication. Deika's favorite brands include: MAC paint pots and Urban Decay Eye Shadow Potion. 
During the makeup application process, Deika recommends applying eye makeup first to avoid botching up your foundation.
Your fingers and Q-tips are actually great tools for applying makeup. 
For a well-rested and brighter look, apply a skin toner liner on your inner eye rims.
 Deika shared her personal Makeup looks for during the day, versus going out at night…
 
Pages
You Might Also Like...