Every summer there seems to be one song that becomes THE song of the summer. Katy Perry's California Gurls and Train's Hey, Soul Sister spring to mind as recent examples of this phenomena. Here, I'll tell you some of the songs that I'll be playing constantly this summer, and come September we can look back and see if I'm any good a predicting the future.
Call Me Maybe by Carly Rae Jepson 
It's just so catchy. I know it's already huge, but it's the perfect song for a sunny day spent with friends. I predict that it will still be all over the radio all summer no matter where you happen to be. Even if it's not on the radio, parody videos and covers will continue to pop up on Facebook. Speaking of covers, if you haven't seen the Ben Howard version watch it now! (link)
Too Close by Alex Clare 
This song will be so good to sing along to in the car! It's pretty new, and has the potential to become huge over the summer. It's part sleepy summer afternoon and part clubbing until dawn. The combo sounds like it shouldn't work, but trust me it does. I predict great things for this song.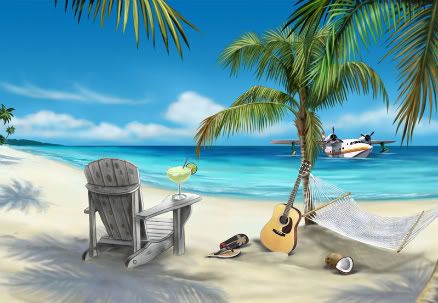 So Good by B.o.B. 
A song about Mexican beaches: how could that not be a huge summer hit? It has everything you want in a summer song like a Na Na Na sing along and rap verses about traveling the world. It's the perfect song for hanging out at the beach with your friends. Even if it doesn't become the song of the summer it will still be huge.
Never Let Me Go by Florence and the Machine 
This powerful Florence song may not be as well known as her earlier hits, but trust me it will be soon. Who doesn't love to sing along with the amazing vocals? The song is all about the ocean, and would make the perfect soundtrack to afternoons spent in the garden or by the pool. While it may not be the song of everyone's summer, it sure will be the song of mine.
Drive By by Train 
Train could pull a repeat performance with Drive By, their new song. A catchy guitar paired with a great beat means you can't sit still while listening to it. Love songs are always popular in the summer time, and I can see this becoming immensely popular.
I hope I've picked the song of the summer. Even more than that though, I hope these songs become the songs of your summers!
 
You Might Also Like...