I'm graduating. In a week from yesterday. And for the last few weeks, I've been thinking, brainstorming, and eventually stressing over this pressure I put on myself to leave you all with this profoundly wise last word that would pierce through your computer screen, delve deep into your heart, and possibly leave a few of you in tears. Yeah, I know. Imagine the pressure. I annoyed myself as I tried to muster up a theme or message because they kept falling into the category of unoriginal, cookie-cutter, graduation bumper stickers: Live every day to the fullest, Take chances, Keep an open mind, blah blah blah. These mean nothing. At least not in writing and, while a good bye song with one of these themes sung to the tune of "Sweet Caroline" would be magnificently corny, yet probably beloved, I can't sing. Or read music. So, back to square one. Pressure.
I continued to brainstorm as I procrastinated my last two finals I still had to write, listening to The Script and cleaning up what appeared to be my tornado stricken room. I joked around with my roommate about something insignificant, "Am I right or am I right?!" I said. My next immediate thought followed, "Oh my god, I sound like my Dad." He says that. Lately, I've been catching myself using phrases my parents use all the time like, "I'm just resting my eyes," when I'm actually caught sleeping and, "When you look good, you feel good,"  which is my dad's adorable, probably uninterested reaction to my sister and I showing off new outfits in our house. Sure, I may have slipped up in the last few years and stuttered out a few of these classic Devlin quotes, but it was immediately followed with a sour scrunching up of my face with immediate regret. Who wants to sound like their parents?! It's like you might as well rock a fanny pack and Velcro shoes now too, my friend.  But now, little words, phrases, and even mannerisms my parents use spill out of me before I have a chance to realize. And when they do, I don't regret it. I smile and laugh.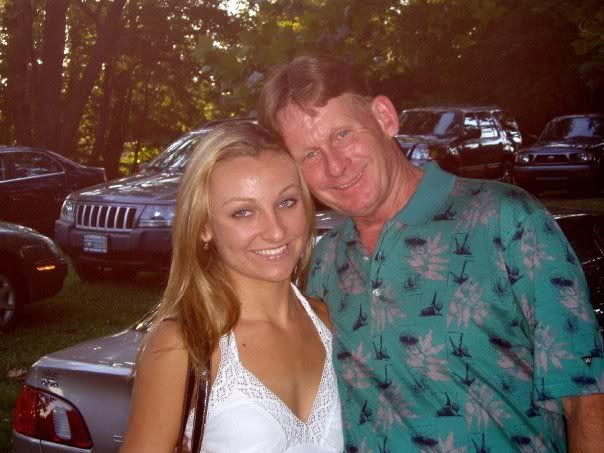 I'm waving my little white flag, chuckling after a 7-year-subconscious- war in which I battled to NOT become my parents. And the ironic twist? It is only with this surrendering that I am able win this battle after all, which was really just to have my own identity. Yes, Dad, you were right. I guess all those years of "rebelling" was really just my way of figuring out who I was, what type of people I wanted to be around, and what mattered to me. Little did I know at the time, the harder I tried to challenge you, the more I reminded everyone in the family of you. And now I find myself thinking what you would say or do to handle certain tough situations because that will be what I want to do too. "Devlin tough," he always says. It worked. And Mom, I thought not wanting to be a nurse meant I didn't have that natural desire to help people like you did. I just wasn't as caring, self-less, and giving as you. I didn't want to put everyone else before myself like you always do so instinctively. I still don't think I'm coming even close to you on this but I do have a desire to use my talents to help people and I can't kick it. I have you to thank for that, so thank you… even though I still think bandaging old people's wounds is gross, yet admirable beyond words.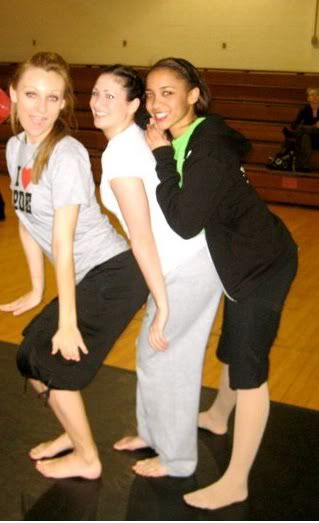 You take a piece of everyone you love with you whether it is through sayings, mannerisms, prayers, songs, jokes, or positive new ways of thinking.  Yet, no one experience defines you. No one tragedy. No one person. No one love. No one year. You aren't defined by your childhood. You are not your best friend. You are a piece of all of these.  In a society utterly consumed and obsessed with defining ourselves with our tweets, profile pics, blogs, facebook pics, and apps, we can easily lose sight of what actually makes us who we are. It's our everyday experiences. You're not going to find it online. It is your interactions with people that love you, respect you, annoy you, anger you, stress you out, look out for you, and adore you that create the memories, meanings, and values that make you.  
The people who make up the pieces of you might not be around anymore. Maybe life took them earlier than you will ever agree with.  Maybe it's simply someone you fell out of touch with. An ex- best friend. An ex -boyfriend. I hope that with whoever you once shared love, you can still think of that person fondly. Because the truth is, they make up a part of you. While that part of you may get smaller as time goes on and you meet more people and gain different valuable experiences, you are still an eclectic blend of the people you loved and the experiences you've gained.
     College is where this happens. The years spent in college will force you to face situations and events that you literally can't avoid, despite your every desire. These are the pivotal moments you define yourself, mostly to yourself, through how you cope and react to life's unexpected moments. You'll discover you're a lot tougher than you thought. You're a helluva lot more creative than you thought, whether you discover it through excuses you have to make to a professor because you entirely forgot a midterm paper or you master how to (almost) be two places at once because you just have to make it work. You'll find yourself entering into long distance relationships after making fun of everyone and anyone who ever attempted that. You'll question your own beliefs and practices when you're exposed to new ones that make sense to you.
You'll do horrible things that hurt other people and feel a true sense of sorrow and regret. You'll be trampled on by someone you love and trust and you will literally think you are physically dying. But then you won't. During tough semesters, you'll survive off of $1 menu items and sacrifice luxuries you took for granted like Netflix (still missing that). You'll learn to appreciate real friendships, education, professors, research, freedoms, money, and your parents (or whoever cared for you be it grandparents, family members, or other loved ones).  You'll grow up because you have to. And, like every other crisis you face in your four years here, you will make it through this one too.
     So, if you're still waiting for some sort of advice from me as a "wise, weathered Senior," you have clearly not learned anything from this… Go out and figure it out on your own! You're not going to listen to me, anyway, you young, rebellious ones. But, just to entirely subdue this pressure I'm feeling as a graduating panther to help you out in some small, unremarkable way, here goes: Surround yourself with good people; People you admire and want to be like because whoever it is you spend time with will make up a part of you. And it's OK if it doesn't last forever because chances are, it won't.  So, enjoy the time you have with roommates, best friends, group members, and boyfriends and girlfriends.  And find some peace in knowing that even if and when cherished relationships end (if only for the time being), you keep a piece of them AS you.  It's in the songs, sayings, jokes, thoughts, and mannerisms that make you. I'll keep my love for Pitt with me every time I hear "Sweet Caroline," meet someone named "Peter," eat cheap pizza, or slip on boots to walk in snow.  Just as I keep a part of everyone I've ever loved. I hope you do the same.
P.S. We still really need your votes to beat out the other schools for  a trip to Europe through Her Campus so vote here! We're in the top 10 but we need your help to make a comeback! Voting ends Sunday and you can vote everyday for Pitt girls!  Thanks for reading:)
HCXO
Deri

You Might Also Like...