The Her Campus Pitt Staff, like the rest of our school, felt let down last week after our loss to Youngstown State. After all, many of us football lovers just wanted to come back this fall to a great team.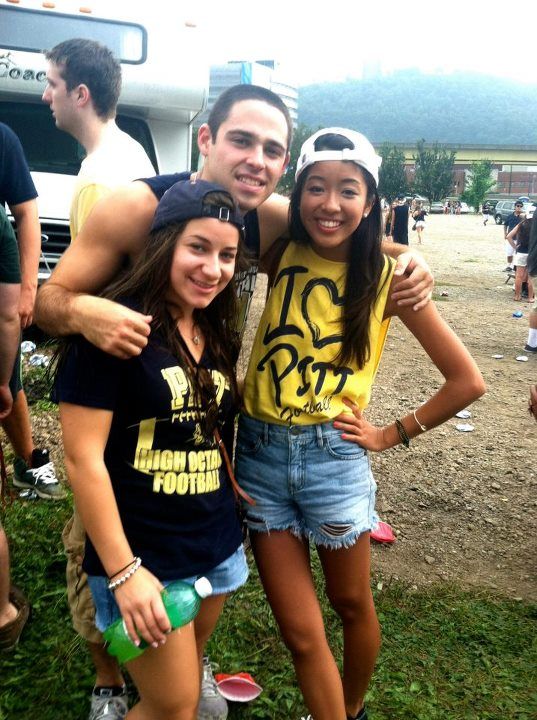 While that may not be case (there's still hope), there are lots of other reasons why we can come out to support our school. The HC Pitt staffers told some of their favorite moments and why they enjoy going to the games, despite winning or losing.
Jill Harkins (Features Writer)
"My favorite thing is singing "Sweet Caroline" after the third quarter. It's the best part!"
Amanda Corrado (Features Writer)
"I always get to know the person I'm standing next to (yes, standing most of the time to reach the ultimate pumped-upness!) to help with cheers and laugh with them when the team messes up. You also have to be comfortable when singing Sweet Caroline!"
Missy Pastorius (PR Committee)
"I love getting ready with friends and heading down to the game early, not to get great seats but to tailgate!"
Quinn Keaney (Features Writer)
"Def. tailgating and just having a balst with my friends. I don't know anything about football, so I've got to get something out of it!"
Alyssa Chiossone (Senior Editor)
"I don't go to games very often, but when I do my favorite part is tailgating and getting the free food people are always giving out at the stadium."
Katie Piscopio (Features Writer)
"One of my favorite aspects of the games is the band. Even when Pitt is losing, they manage to pump up the crowd and get everyone cheering."
Hannah Webb (Features Writer)
"It's always entertaining to go to the tailgate and try to guess who actually made it into the game afterwards!"
Monica Khan (Public Relation Manager)
"I love the impromtu dance parties that occur at the gravel lot. On an unrelated note, I enjoy the guy in the green screen suite during the game."
Sam Saenz (Features and Entertainment Writer)
"It's a good thing to relieve stress and yell at either team!"
Kate Bilash (Features Writer)
"Getting together with friends to tailgate and cheer really brings everyone together. And you literally always have a good time"
Yui Nakagawa (Secretary)
"Make sure you grab that free T-shirt or a super cheap Pitt football T and cut em' up real cute to look trendy at the Pitt football games."
Mavis Salomon-Lowden (Features Writer/Social Media Editor)
"School Spirit, cute guys, and linking arms for 'Sweet Caroline' with them...what could be better?"
Becca Nock (Features Writer)
"The opening video on the big screen is my favorite part. You get to dance 'Jump On it" and watch the Panther look ultra fierce!"
You Might Also Like...