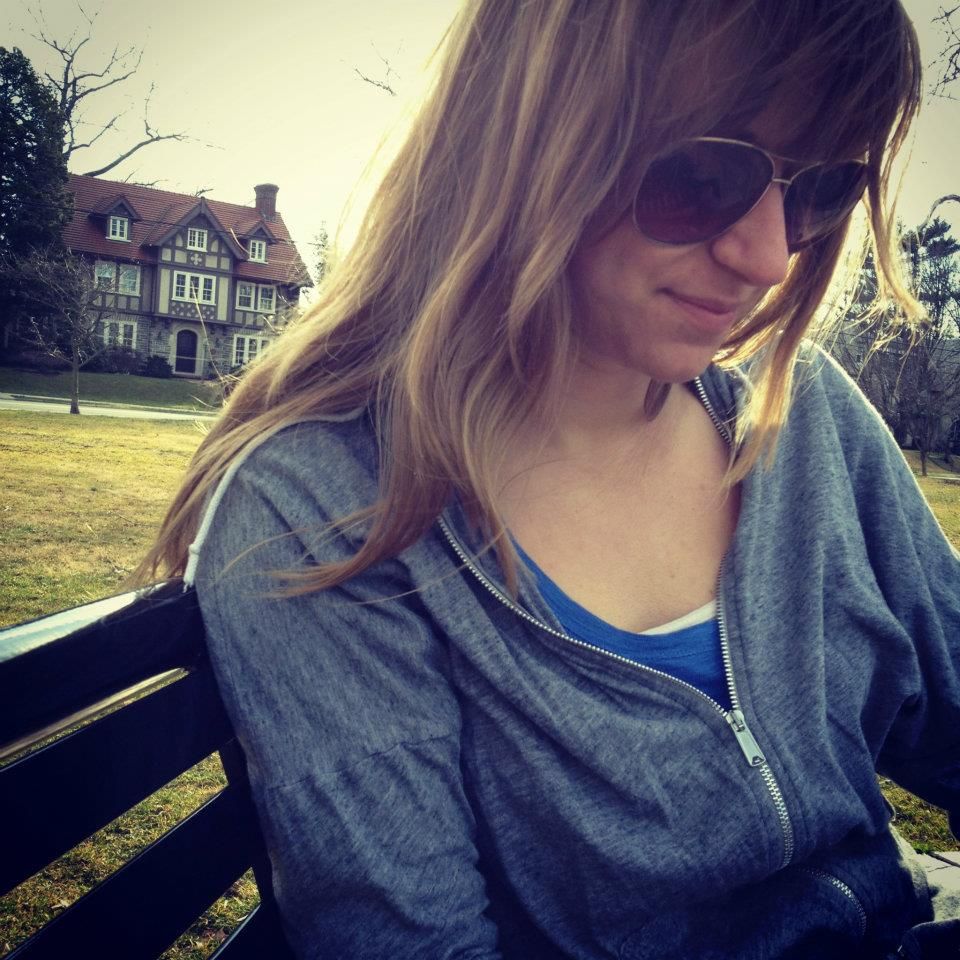 Christina Berg is no stranger to the music industry. From performances in her band to the position of President of Marauder Music Productions, Berg has a lot on her plate - but she loves it all! Check out our Q&A with Christina and become a fan of her band, Saint Elouise, on Facebook!
Why did you choose Music Business & Technology as your major?
I chose MB&T because it best encompassed nearly everything I want to do or be able to do with my future. This major allows a motivated student to gain enough knowledge to market and promote an artist or band, understand the necessary steps to writing, recording and performing successful songs, learn the foundation of successful business as well as the heart and history of music and music theory.
What do you like best about the program?
I like the opportunities given to the students to perform and use their skills learned in class to try new things or make mistakes trying (it is college after all!).
What are your responsibilities as President of Marauder Music Productions (and could you describe what MMP is)?
Marauder Music Productions (MMP) is a student-run music production club, open for all students on campus to join. Our goal as a club is to provide all things musical to musicians, bands and campus organizations through availability of the new MMP studio for recording, organizing events such as parties, fundraisers, CD release parties, concerts and more. We also offer services such as session musicians, song-writing critique and special guest speaker sessions.
As president it is my responsibility to see that the club is running smoothly, that we are communicating, meeting our deadlines and expanding beyond ourselves to include other students on campus and student organizations.
What events are you planning for MMP?
We are planning our annual Halloween show for Sunday, October 28, doors at 6:30pm, followed by a great line-up of talented bands and musicians beginning at 7pm. It is going to be a fantastic night – wear a costume and your ticket is only $3! We also have a CD competition in the works. Any student can submit their mp3 by November 17th to the executive board of MMP, and if they are chosen, they have the opportunity to record their winning song in our new, state-of-the-art recording studio, and perform in the CD release show in spring 2013. Check the MMP Get Involved for further events!
What do you think of the brand new, state-of-the-art recording studio in the VPAC?
The new studio is simply amazing! It currently is the top recording studio in a university in the nation, and has everything you could imagine to record an amazing track. I'm very excited to see what is accomplished in this space.
Tell us about your amazing band!
It's called Saint Elouise, a sort of jazz/pop, formed a couple years ago. I'm the lead singer and keyboardist, have a bassist Derek Stoner, and am currently in search of a drummer. I would love to tour the east coast after graduation next summer, and possibly Europe next fall. My plan is to take my music as far as it can go! http://www.facebook.com/SaintElouise
What do you love the most about music (listening to it, playing shows, etc.)?
I love so much about music. I love the moment when you shift from your mind 'listening' to a song to your heart 'hearing' it. I love the moment of dark frustration suddenly breaking into brilliant songwriting. I love the crowd thoroughly enjoying and engaging in the music while you're performing in all vulnerability. I love discovering new talent in baby bands, and learning about old talent in bands that have lasted for ages.
What are your career goals?
My immediate career goal is to perform with my band! I want to see how far that can go – I believe in the music so much, and believe in the message I want to give through my music. It's mostly about love, not just because I'm a girl, but because I think a good life is one full of love.
Who is your favorite artist/band?
It changes all the time, especially when I'm mid-semester and preparing for a recital. So right now my iPod is always on Bach's Partita 2, but when I need a break I turn to The Cure, Doves, Mumford & Sons, Ellie Goulding, Motopony, Kent, Coldplay, Ben Folds, John Mayer, Lady Gaga, Bon Iver, Louis Armstrong, Stevie Wonder, u2… not in that order and there's so many more!
 
You Might Also Like...