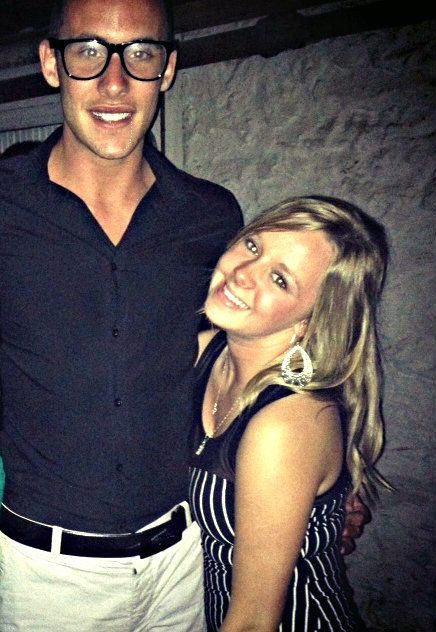 This week's campus cutie can be seen showing off his strength and athletic abilities on the cheerleading squad. Meet Bradley Eline, a sophomore Social Studies Education major from New Oxford, Pa! Born March 18, 1992, this cutie is well-known around campus. See his answers to our fun questions below!
1. If we were to take a look inside your refrigerator, what would we find?
Eggs, Butter, Soda, Water, Coconut Water, Peanut M and Ms, Almond Milk, Fruit, and Jelly, and Bread
2. If you were a t-shirt, what would your caption be?
Support the Gays
3. Where would you go if you had a time machine?
I would go back in time to when cheerleading first started, so I could be the CEO of cheerleading.
4. How many licks does it take to get to the center of a Tootsie Pop?
30
5. If you could have one superpower, what would it be?
To be able to fly!
6. What are you most attracted to in a person?
Teeth, Smile and Personality
7. What was the last song you played for yourself?
Gotye – "Somebody that I used to Know"
8. If you could have any job in the world, what would it be?
I would be an actor.
9. If you won the lottery, what would you do?
Give it to charity. Money changes people!!
10. If you were on a deserted island, what three things would you have to have with you?
Wine, a raft and my iPhone.
 
You Might Also Like...