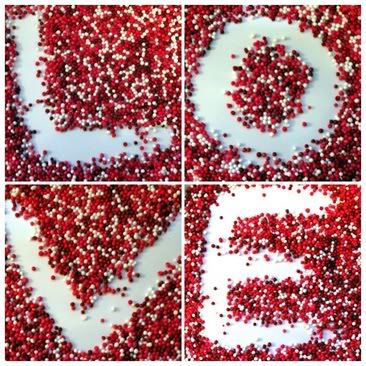 So as the infamous Valentine's Day approaches, I've spent some time talking to my male friends about just what this date means to them. If you take these guys as a sample of the male population, some of them are surprisingly romantics at heart. One source told me, "I mean like, I feel like it's my obligation as a man to give a girl something. Like on Father's Day, you give your dad something. On Mother's Day, you give your mother something, and on Valentine's Day, you give a girl something."
Yeah, they're just a bunch of softies. Another source told me, "I'm a romantic. I've never done much for Valentine's Day, but I've always wanted to. It just seems when that time of year comes around, I'm a single man. But when I'm with someone, it means more. If I had a choice, I'd rather be in a relationship than single on Valentine's Day."
Well, boyo, I think we're all a little bit in that boat. One way we refer to Valentine's Day in the States is Single Awareness Day. Valentine's Day really isn't as fun for those of us who watch other girls receive flowers and cards and kisses. So we end up putting on a movie where the relationship ends… to feel better about ourselves (Titanic and Romeo and Juliet are both top contenders).
However, most of my guy friends told me the same thing: Valentine's Day is over-commercialized. It didn't used to be this way, though. There's a legend surrounding Valentine's Day from way back in the day when Roman emperors sat on their thrones and had grapes fed to them. The legend goes that Emperor Claudius II decreed that his soldiers weren't allowed to marry, believing that marriage made men become soft (I think it's really a diet of pizza and beer that does that but hey, each to his own) and un-masculine (hello, soldiers? They kill people for a living). There was a priest named Valentine however, who married these young men in secret. When Claudius found out, he understandably flipped his lid, had Valentine arrested, and threw him in jail. (Thanks, Wikipedia.)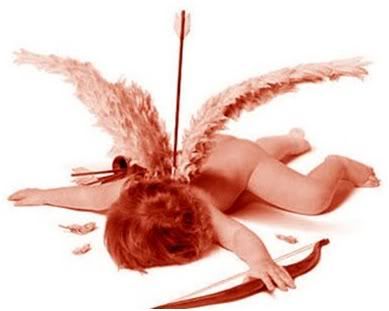 So, that's the foundation for Valentine's Day. Romantic, right? But since then, it's grown into a "holiday" of almost epic proportions: "something that the stores have made up so they can sell more stuff. And all the boyfriends have a lot of pressure to do things and all the girls compare and you know that and you want to be the one that does the best," according to one of my male sources. Of course, he's right, and we girls know that. We do put a ton of pressure on them in order to make Valentine's Day special. But we shouldn't. I mean, back when Claudius was still kicking it, young women were willing to marry their loves in secret and in danger, with no material gain or anything, and then they had to watch their husbands go off to war. Where's that kind of love nowadays?
I had to agree with one of my sources when he said Valentine's Day is "a bit b*llocks. It's hyped up, it's commercialised, and it's a waste of time." Of course, I'm also single so I might be a tad biased. But really, girls, think of it this way. Do you really want your sweetie to only do nice things one day a year because he has to? Or would you rather him do little romantic things throughout the year just because he loves you? Take it from this guy: "Buy a heart-shaped chocolate and this doesn't show your love at all. I don't need a day to actually show a girl that I love her. I try to avoid Valentine's Day, so I give a girl something at midnight the day after." I think that's more romantic than an over-the-top gesture on February 14th.
 
You Might Also Like...