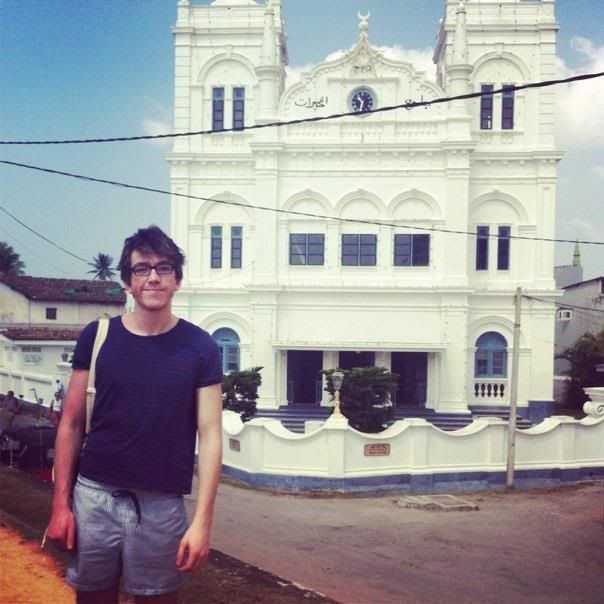 Name: Alex Latham
Year: 2nd Year
Degree: PPE
Relationship status: In a relationship
Activities on campus: EURL 'til I die. Play Rugby League for the uni and loving every moment of it. I like to chill out with my guitar too.
Ideal night out in Exeter: Gotta be a night out with the boys at Cheesy Tuesday's. Love smashin' out the moves on the D floor.
What do you look for in a girl: Boobs, Bum, Face... but in all seriousness, I look for a girl who is always up for a laugh and doesn't take herself too seriously. Someone that supports me in my decisions and enjoys her own hobbies on the side.
Who is your biggest inspiration: Darren Lockyer the ex-Australian Rugby League Captain is definitely my most inspirational person. He has always led by example and was seen as the best player of his day. I think team captains on a national level are incredibly interesting. Their ability to lead a team at the same time as experiencing physical exhaustion is incredibly inspiring and shows the level of physicality humans can push themselves to.
Where is your favourite place in the world: I've been going down to Cornwall for family holidays ever since I was a young lad so it has to be the West Country. Gotta love the long walks, pouring rain, and freezing weather.
Where do you want to be in 5 years' time? Hopefully I will have done some more travelling, I went to Africa last year so would love to go back. Then a decent job hopefully not really sure what but I'm sure time will tell...
Confession: I threw up in the taxi on the way to SSB and paid a £75 fine. It ended up a £130 night.
 
You Might Also Like...