We're all super stressed. The library is packed and it will probably take you thirty minutes (at the very least) to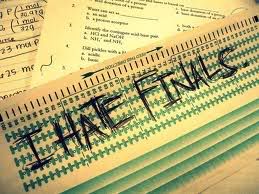 find an open seat. Don't even attempt journeying to the stacks to find a carrel—the selfish over-achievers have already staked their property for the next week, leaving open books and food to disguise "their" abandoned study space as "still-in-use." These sneaky studiers want you to believe they're just on a "study break." But we all know the truth. They're actually sleeping in their freshman dorm beds.
Students are power-walking across campus as if their stressed-out strides might award them straight A's. Face it—we all need a study break! And, if you are somehow totally calm, then I'm sure you'd feel perfectly guiltless about taking a study break since you think you have all the time in the world! Regardless, Her Campus Emory has come up with a few ways for you to spend your study breaks. Here are our top six:
 
It's X-mas at the mall everyday (this month).
Get on Marta and head to Phipp's Plaza. Walk around, shop a little, sit with Santa, and enjoy the gorgeous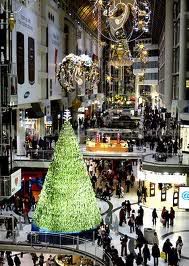 holiday décor—lights, garland, pine aroma, candles, fashion and marble floors. What more could you wish for?
 
Try ice-skating!
Park Tavern, St. Regis hotel, and Olympic Centennial Park all have rinks open to the public. Check out Groupon first—one of the latest (and still available) deals was up to 68% off ice-skating at Park Tavern!
 
Farmers Market
Having a snack attack? Skip out on Kroger and CVS and make the trip to the DeKalb Farmer's Market. It's definitely an experience. The warehouse-like building is enormous. My only advice: remember to bring a jacket! It's colder inside than outside. And don't go if you're in some weird "I-want-to-be-secluded" mood, this place is always crowded.
 
Go to the movies.
New Years Eve came out yesterday, and you know you're dying to see it. With such a killer cast, who wouldn't

be? Can't make it to the movies? Borrow a film from the library, sign up for a free trial on Netflix, or use one of the countless websites where you can watch shows and movies for free. White Christmas, Love Actually, and The Holiday and great options for this time of year.
 
Vacation to the nearest coffee shop.
Starbucks and Caribou Coffee and other overly expensive, commercial java venues are totally overrated… but NOT during the holiday season! Treat yourself to hot chocolate or a "limited-time" holiday drink, Christmas music and a crackling fireplace ambience.
 
Atlanta Botanical Gardens.
If you have extra time on your hands,visit the Atlanta Botanical Gardens for their Garden Lights, Holiday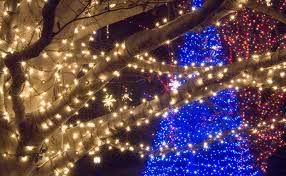 Nights. Even driving by the park on Piedmont is worth your time because it is truly beautiful. No, breathtaking. It is a total winter wonderland. Literally.
 
 
 
You Might Also Like...