Playground: The Week BHA Student Emily Anne Gibson Comes out to Play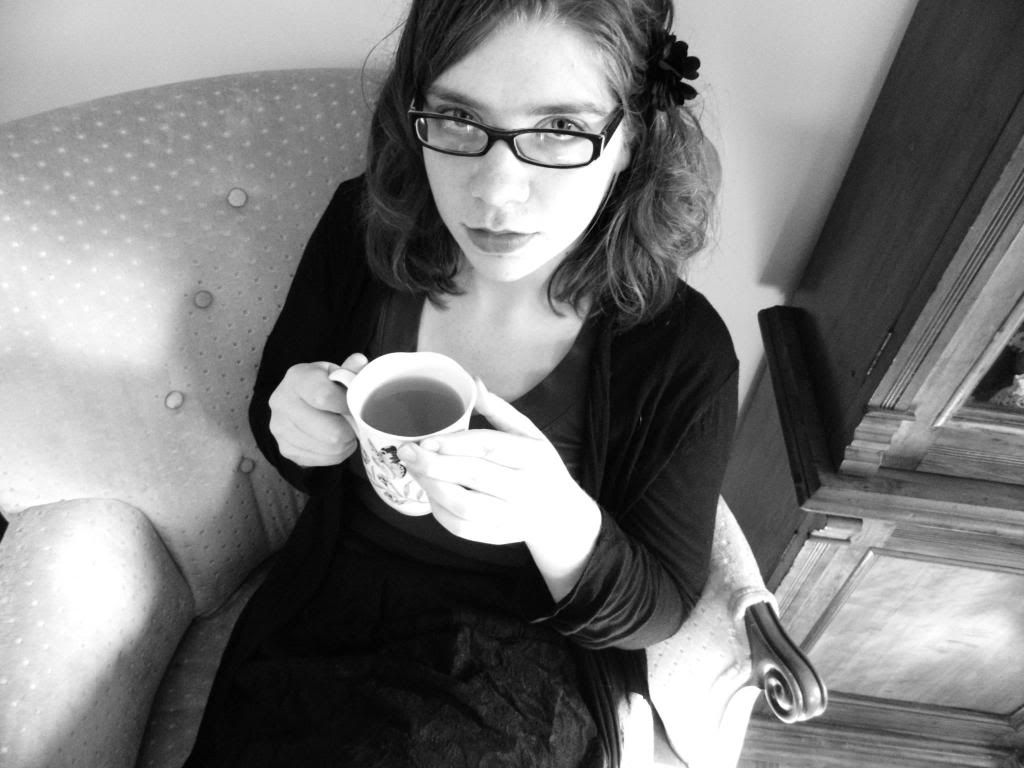 Emily Anne Gibson, a sophomore B.H.A. student of History, English, and Dramaturgy at Carnegie Mellon University, doesn't sleep.
 
At least, not at regular hours or in regular places during the School of Drama's Playground, and not in the presence of her roommate, (yours truly).  In fact, right before this interview, she burst into the room, said, "I'm back!" and "I'm not sleeping here tonight.  I'm leaving around 1:00."  Yes, 1:00a.m.
 
But that's normal for students during Playground, a weeklong festival of independent student work hosted by the School of Drama. Classes and some rehearsals are cancelled (for drama students), to give them the opportunity to work on original projects.  The projects include just about anything you can think of, such as "dances, cabarets, plays, musicals, and installation [art]," says Gibson. 
 
To participate in Playground, students must submit proposals to the Playground committee, which approves projects based on a number of factors.  "They try to include projects from every major," says Gibson.  "They try to get a mix of genres—they don't want to have only dance pieces, for example.  They also try to include both comedy and serious pieces, and they take feasibility into account—will the students be able to put this together in a week?"  This year there were 118 proposals submitted, out of which 40 shows and 17 installations were approved.  However, there is no money involved in the approvals.  "We're not allowed to do anything involving money or rights—this isn't a chance to do productions, this is a chance to create things."
 
Playground holds many opportunities for students, one of which is the chance for independent work, relying only on themselves and their peers.  "Playground has an all-knowing production manager and his many assistants, but there are no faculty overseeing the shows—those are on our heads."
 
Playground also provides the opportunity for students to participate in many different types of productions, regardless of major.  "It's a free-for-all," says Gibson.  "The great thing about Playground is that unlike the normal world of Drama School, anybody can do anything—actors can direct, dramaturges can act, etc.  If people come here for light design, but they have a passion for acting, this is their chance to do that."


 
This year, for the School of Drama's 9th annual Playground, Gibson is working on two productions. "I will be a performer for the DP Cabaret, a cabaret for non-performance majors—so dramaturges, directors, and design and production students get a chance to perform."  She is also working on Sweet Jesus!, an original musical with music and lyrics by Eric Dietz, a junior Music Composition major.  Gibson worked with Sara Keats, a junior B.H.A. Dramaturgy and English student, to adapt the 79-page script into something that would fit into a 45-minute time slot.  "We started working on it Saturday night, and finished it Monday morning—we got it down to 33 pages," Gibson says.
 
The passion and dedication of students working on the Playground projects is incredible.  When asked about the hectic schedule involved, Gibson smiled and said, "It's crazy.  If you live in the climate of CMU and this 'world,' it makes total sense—normally you'd think people would chill if they had a week of no classes, but [the drama building] Purnell Center for the Arts gets absolutely nuts—people have (what seems like) a hundred rehearsals, people don't sleep, people don't eat…I haven't slept in my bed for three days."
 
The Playground performances go from Thursday, February 2 to Saturday, February 4. The performances are free and open for anybody to see, but Gibson explains "tickets are released once in the morning, once in the afternoon, and once at night, and sometimes people start lining up an hour beforehand. If you're not in the drama school, you can't wait in line all day, which makes it hard to get tickets."
 
When asked what shows she is hoping to see, Gibson answered that she hopes to see some that sound quite unique, such as "David After Dentist, a dramatic reenactment of the viral YouTube video, and The Beatles Present: The Lord of the Rings Musical." Other groups, such as The PigPen Theater Company and In The Basement Theater Company, have performed pieces at the New York International Fringe Festival—pieces that they first performed at Playground. This year will be In the Basement's final Playground performance. "The thing about Playground is there are always some really stunning things, and you can't see everything," Gibson says.
 
Students have to attend regularly scheduled classes the Monday after Playground, February 6. When asked about switching back to a normal schedule, Gibson smiled wryly and answered, "I'm sure this is why they don't have Playground go through Sunday—because people have to go back to real life on Monday. I don't know if I'm ready for that."
 
For performance schedules, visit http://128.2.49.70/11-12/playground/public/PLAYGROUND9_PerfSchedule_V6.pdf. Don't forget: Playground opens tomorrow!