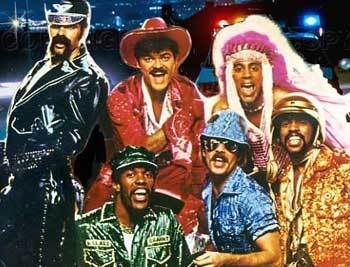 Reliving prom can sound like the ultimate nightmare to college-age adults. Those awful "silk" dresses in dreadful hues, the never-ending picture sessions, the awkward slow dances with your date, and the craziness of the after-parties. So when I found out that Bucknell hosts its own version of prom each spring, I honestly was a bit skeptical to see how it would turn out. Especially since we're all in college now…and for some reason, it seems that college gives us a sense of entitlement to go absolutely NUTS whenever we get dressed up.
            With this in mind, I unknowingly stepped into my first Chrysalis, prepared to experience déjà vu or witness the Ghost of Senior Prom Past. However, neither of the two occurred: what I saw before my eyes was a Fieldhouse decorated like a wedding reception, people ages 18 to 60 dressed to the nines, and everyone acting, well…classy. Very unlike my senior prom, where girls with hiked-up gowns aggressively gyrated against willing and slightly intoxicated (off of cheap Vladimir, might I add) high school males. I was pleasantly surprised to see adults acting like adults. Everyone looked great (give or take a few dresses with teeny hemlines), the food served was delicious (no disgusting banquet-style cuisine), and the music played wasn't Ying Yang Twins or Weezy, but conversely a nice line-up of New Orleans jazz, oldies performed by the Village People themselves (EPIC), and a tasteful collection of current and 90's songs to close the evening.
            Instead of a repeat prom, Chrysalis proved a wonderful experience. Seeing people enjoying themselves dancing to oldies instead of rap, drinking wine and punch instead of vodka, and looking like adults instead of trashy adolescents trying to channel music video back-up dancers made for a pleasant, grown-up evening. The magical atmosphere and happy aura surrounding the room helped make the evening especially memorable. From a fashion standpoint, it looked like almost everyone, both females and males, put thought in to their outfit choices for the event; the tasteful ensembles complemented the equally tasteful evening. Quite possibly, Chrysalis was the highlight of my freshman year (next to interviewing John Legend, of course!), and I will be sure to attend for years to come. 
You Might Also Like...