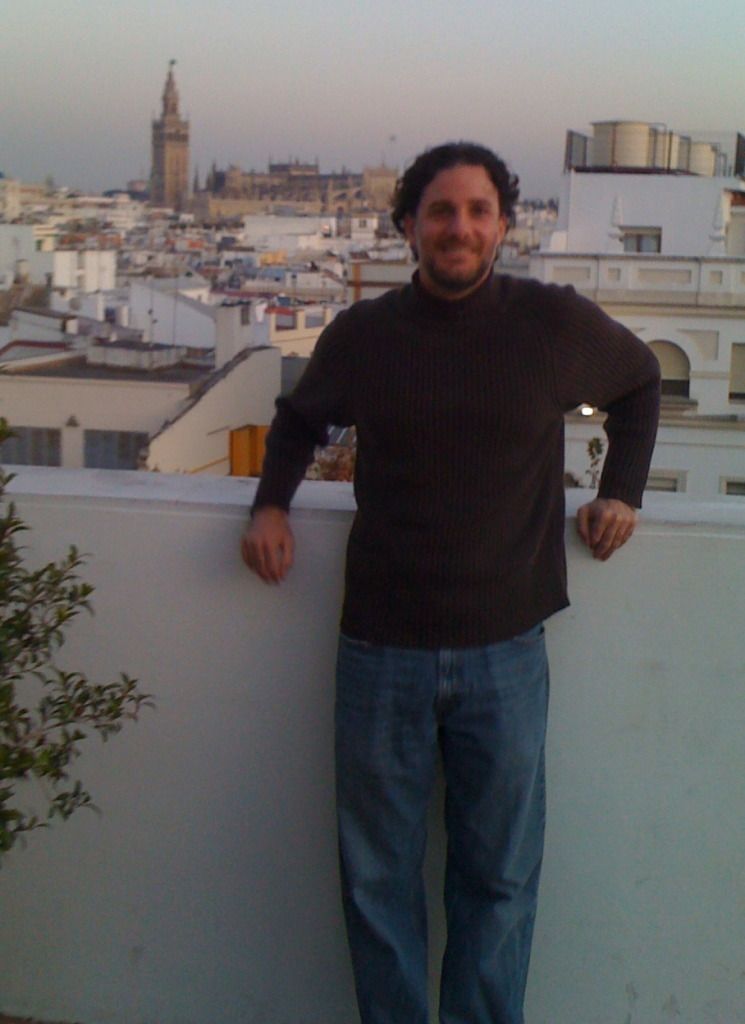 *photo taken January 2012 Sophomore International Experience trip, Seville, Spain.
Name: Rich Holtzman
School(s): University of California, San Diego 1997; University of Texas at Austin 2006
Major: B.A. Political Science and Ph.D. Government
What He is Doing Now: Professor of Political Science 
HC: Where have been some of the places you've lived in?
RH: I grew up in San Diego, California. Best weather in the world! From there I moved to Austin, Texas, for graduate school. Austin is an incredible city—friendly people, live music everywhere, and incredible food. On the topic of food, I learned a hard lesson moving to Rhode Island from San Diego and Austin: It's a lot harder to find good Mexican food here. I also learned that winters in other parts of the country are cold.
HC: What brought you to Rhode Island?
RH: I came to Rhode Island to become a professor at Bryant and have been here for six years now. While making the transition to New England has taken some getting used to (see: Mexican food and cold winters), I love being at Bryant. It is a special community.
HC: Why choose politics?
RH: I enjoy teaching American politics because it is always changing. As a result, I never teach the same course in the same way twice. I also enjoy it because so many students come into my courses already hating politics. They may very well come out of my course still hating it—but they will have the knowledge and the skills to make effective arguments about why they hate it, haha.
HC: What is your favorite part of being a professor?
RH: My favorite part of being a professor is working so closely with students on a regular basis. The schools that I attended, and others at which I taught, had much, much larger student populations; so it was hard to establish close relationships. But at Bryant, I have the honor and the pleasure to have students who take two, three, or more of my classes. To be a part of their educational experience is very special for me. 
HC: Any advice for students?
RH: Here's a secret: Regardless of what you study or what your major is, success after graduation comes from being competent, confident, and enjoying what you do. So I strongly suggest (and speak from experience) that you take courses, study issues, and get involved in activities (like Her Campus) that speak to your passions; or better yet, that help you find your passions. If you enjoy what you are doing, you will do well. Oh, and be nice to each other. 
You Might Also Like...