This is hard to admit, but my biggest and most time-consuming guilty pleasure is watching beauty tutorials on YouTube. There, I said it. Usually when I'm taking a study break or just surfing the internet, you can find me watching videos on how to braid a fishtail, how to apply false lashes, or what I should wear for the holidays. My friends always give me awkward looks when they catch me in the act, but if it weren't for this guilty pleasure I wouldn't be here telling you about this amazing new website, MyGlam.com!
MyGlam was created by five popular YouTube beauty gurus that are skilled in the ways of makeup, hair, fashion, and everything in between. These girls have worked with some of the world's leading makeup and beauty product lines such as Urban Decay and Tarte, and now they are sharing their favorite products with us!
For only $10 a month, a meticulously designed makeup bag filled with five full-size or deluxe sample size items will be shipped to your door for you to fawn over (with no extra shipping costs!). If you've ever heard of the overnight sensation of BirchBox, you'll know what I'm talking about. Personally, I've heard that MyGlam is so much better. When I first heard about this, I wouldn't believe it. Five amazing products personally chosen by YouTube celebrities sent right to your mailbox for only $10 a month?! I think I'm still in shock.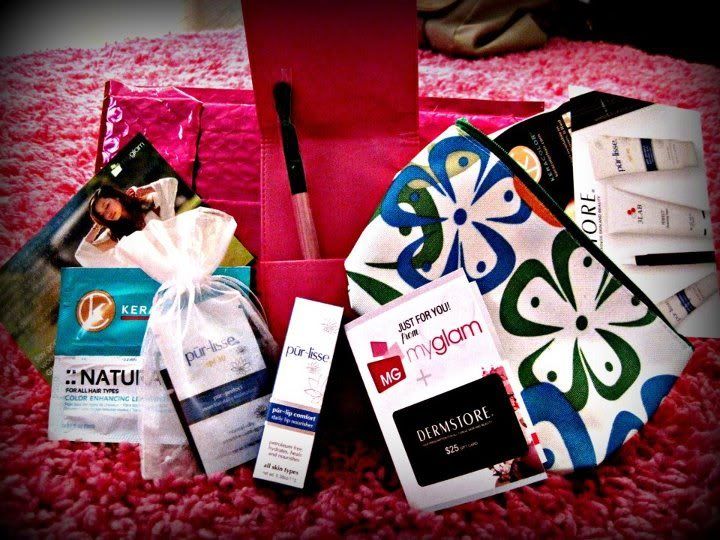 Past products have included a sample size of the impressive Wen leave-in conditioner, a pack of travel-friendly blush papers from up and coming Mai Couture, and a sample size of Urban Decay's infamous Primer Potion. After receiving their own, the founders always post a video of them opening their Glam bags and explaining why they had chosen the products they did. The bags have been in such high demand that I had to wait almost two months to even subscribe for one online.
Taken from MyGlam.com, famous YouTuber Michelle Phan explains that "with infinite beauty product combinations in the marketplace, choosing the best items for your needs can be a challenge! That was why [we] created MyGlam… [Our] team of stylists has selected products they love, for you to try."We should all take a moment to thank Michelle for coming up with this ingenious idea. I can't wait for next month's themed Glam bag!
You Might Also Like...