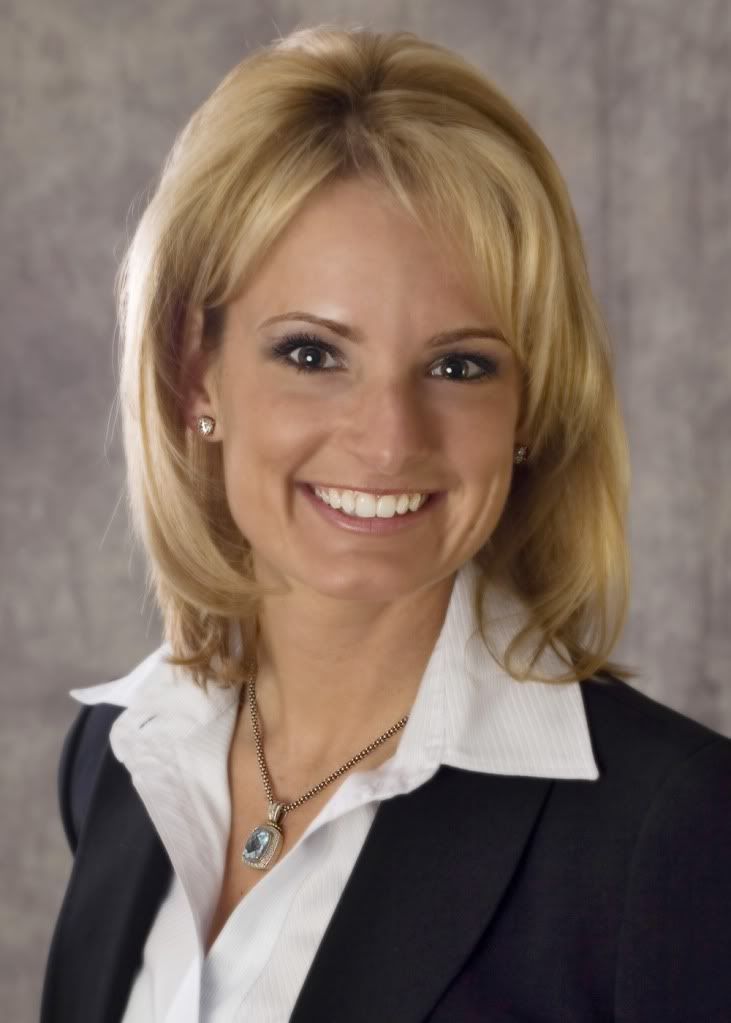 Name:  Maureen Rystrom
Hometown:  Lynn, MA
Degree/Graduation Year:  Bachelor of Science in Marketing, Class of 2001
Campus Involvement/past:  Softball, Bentley Marketing Association
Campus Involvement/present:  Member, Bentley's Young Alumni Association
 
HC:  How did Bentley help you decide a major and career in Marketing?
MR: I have always been a creative person and knew very early on that I wanted to learn more about general marketing and business. Bentley offered the perfect mix of both!  
 
HC:  Did Bentley help contribute to your success, personally and professionally?
MR:  Yes, Bentley is where I received the education and foundation that have made me the person that I am today – a devoted wife, consummate perfectionist, and driven professional, and I am extremely grateful to everyone who has helped me out along the way. I learned that through hard work, team work, and integrity you can be successful in all aspects of life.
I wasn't the smartest kid in the class, but my innate desire to be the best and the commitment of all my supporters motivated me to work harder to reach my full potential. Whether it was going to my professor's office hours, getting help from another classmate or re-reading a chapter, I worked and studied until I got it. You will learn that hard work and sheer determination will take you further in life than skill alone.  
 
Bentley also reinforced the value of teamwork in the classroom and on the field. Individual success doesn't mean much if the team still loses. Being part of a team means being supportive, being selfless, pushing people to achieve their goals, and conducting yourself with integrity. This holds true even more so in the workplace.  
 
In the professional world, taking this collaborative team approach gives me the open mind necessary to learn from colleagues and peers while my drive to succeed leaves me constantly striving to achieve more and break down those glass ceilings. In my personal life, I'm now a "team" of two with my husband Adam. As many of us know, marriage is all about supporting your partner, celebrating their successes and sharing in the ups and downs that life brings. Together, we hope to instill these same values into our two sons, Adam and Aidan.  
 
HC:   Any advice to Marketing majors and Bentley students, in general?
MR:  Take advantage of all the resources that Bentley has to offer including the BMA and the Center for Marketing Technology. Also, do not discount any of the other classes, i.e., Accounting, because they all come into play in some form or another.  
Give back to your communities, always conduct yourself with integrity, and network. 
Pulizer Prize Winning Author, David McCullough, said, "No one is, or ever was self-made. We are all what we are in large degree because of others who have helped, coached, taught, counseled, who set a standard by example, who've taken an interest in our interests, opened doors, opened our minds, helped us see, who gave us encouragement when we needed it, who reprimanded or prodded when we needed it, and at critical moments, inspired."
Giving back to the communities in which we work and live is so important. Not only is it the right thing to do, but it is also great for team building, camaraderie, and networking. I have had the good fortune of working for a company that not only supports, but encourages, social responsibility.
  
In the business world "who" you know is just as important as "what" you know.  Having a diverse network and the ability to leverage it can take open a lot of doors. Social networking sites such as LinkedIn can be very powerful networking tools if used correctly. I cannot stress enough how important networking is!
 
HC:  What job are you currently working at?
MR:  I am the Director of Marketing at J. Calnan & Associates. I am also the co-founder of an all women's networking group – PLA! or the Professional Ladies Association which is geared towards helping women succeed in the business world (specifically in the AEC industry) by facilitating various networking, educational, charitable, and "just for fun" events. Our intent is to grow this into the premier women's networking association in Boston and beyond! Additionally, I am very active in many industry organizations including the National Association of Industrial & Office Properties where I was recently appointed to the Executive Committee, serve as the President of the newly founded Marketing Committee and an active member of their Developing Leaders Committee.
  
HC:  Comments about life after Bentley?
MR: Not only did Bentley provide me with the tools I needed to succeed in the business world, but Bentley is also the place where I met my husband, Adam. In fact, he is one of the first people I met at Bentley and it turned out that we lived right down the hall from each other in Miller (Waverly Hall when we were there). We now have two future Falcons in our family – Adam Martin is 22 months and Aidan James is 5 weeks old.
You Might Also Like...