With the end of yet another year of college getting nearer, you may find yourself asking how it is that you're already halfway, or – gasp – completely done with college when it feels like you only just moved into BC dorms a few days ago. And yet, even though it feels like just yesterday, to some degree it also feels like it's been forever since you started your first college semester and finally learned what it meant to go to an off-campus party or pull an all-nighter. Ah, how wise and well seasoned we have all become… To think back to the days when we didn't know about Chobani, late night, or what on earth the Plex was, it sure makes you feel grown-up, doesn't it? Now rewind a little more and think back to what you were like in high school: talk about time gone by. Below, a few of Her Campus BC's own writers reflect on who they were in high school. To be honest, it's pretty cool to see how far we've come.
Emilie Sintobin
Let me just start by saying that if you haven't met me, I have surprisingly managed to become a well-adjusted human being in the years since I was a freshman in high school, so fear not, there's no need to avoid me and my social ineptitude. Back in 2005, I was still a student at the all-girls school I had attended since first grade, and I had spent approximately two-thirds of my life wearing a green and white plaid uniform. This meant exactly one thing: I rebelled against the constraints of my uniform in all ways possible, and I had absolutely no idea what a boy was. During the time I wasn't at school, I was in ballet class six days a week, where there was nary a male to be found either. Needless to say, when it came time to having any kind of social gathering with the boys at our brother school, I was a real champ at having the most awkward interactions possible with the opposite sex. On top of that, because I wore only two colors for the entirety of my high school career, I decided to jazz up my uniforms in a variety of unexpected (read: ill-advised) ways. My personal favorite would have to be my selection of ironic earrings, including but not limited to miniature farm animals and members of the clergy (I'll bet you're wishing you could have raided my wardrobe right about now…) Honestly, it's a wonder that I've been able to readjust from those twelve formative years at all. I suppose I have BC to thank for that!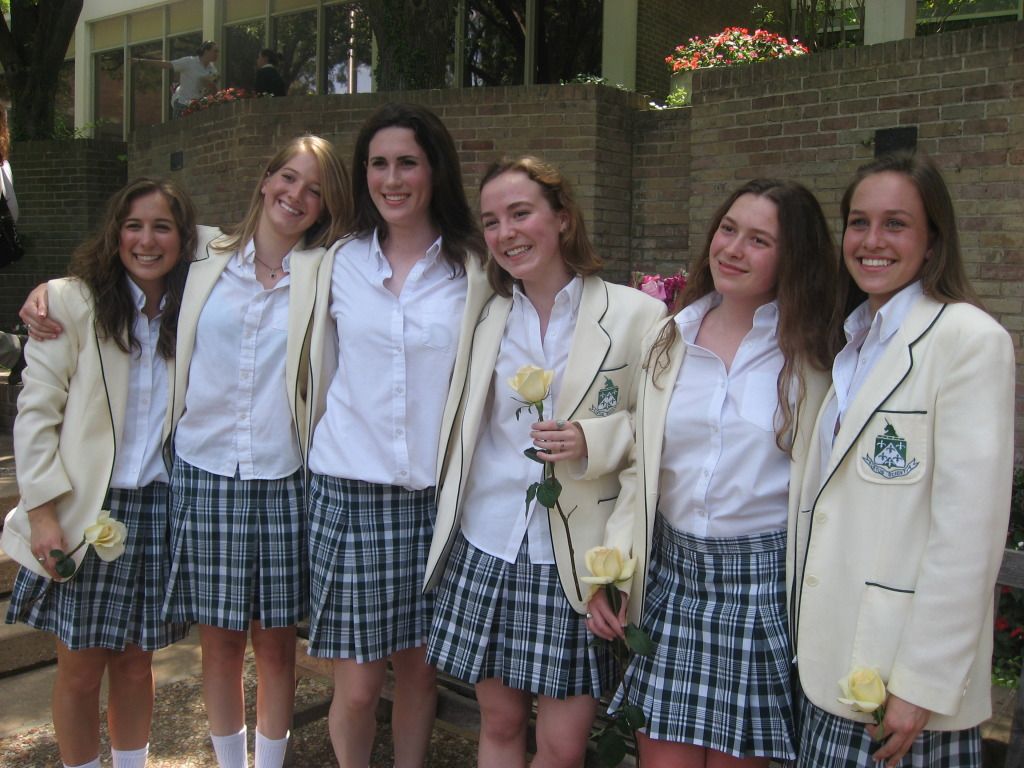 Chloe Green-Vamos
It is very funny to reflect back on who I was in high school. I like to think that I am incredibly different from that slightly awkward girl I used to be. But, in essence I'm still pretty much the same. Here are some fun facts about who I was in my past life aka high school.
I was a nationally ranked swimmer, practicing 4 hours a day. I actually was recruited by many colleges to swim, but I decided I wasn't going to pick a college based on its pool.
I was an orchestra geek! I play violin and I was at my peak of geekiness and skill in high school.
I had no social life. Well this isn't much different than now…
Caitlin Mann
In high school, I was a major nerd. And I loved it. I took 8 AP classes, 6 Honors classes, and doubled on languages and sciences my junior and senior year. Outside of school, I continued my Irish dance career, practicing, traveling and competing around the US and in Europe. I volunteered weekly and participated in clubs and leadership programs in school and across Northeast Ohio. When I wasn't in school, at dance, or volunteering, I spent most of my free time in a science lab working on my independent science research project in micro electrochemical engineering. It paid off when I was published twice and named an Intel Science Talent Search Finalist in 2009. All the times I had to say, "I can't, I have dance" or "I can't, I have to go to the lab" definitely paid off.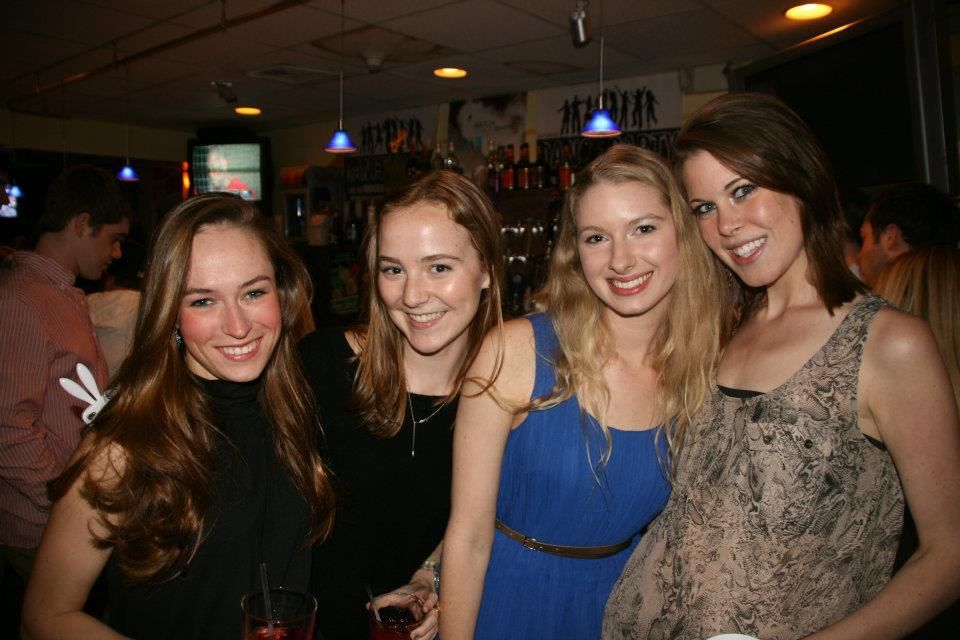 Caitlin, Emilie, and Chloe now
You Might Also Like...