How many seniors do you know doing JVC after they graduate in May? Every spring, I inevitably find out that a few of my graduating friends have plans to do service with the Jesuit Volunteer Corps. In fact, BC was the most represented alma mater serving in the JVC in 2010! Coming from a Jesuit university, this should not come as a surprise. But I'm always so impressed when I hear that students have not only learned to become "men and women for others," but are actually committing a few years of their lives towards social justice.
Like many of you, I feel a call to service in some capacity after my time at Boston College. I am not sure yet whether that means committing full-time for a few years or making an effort to volunteer once a month. But as I prepare to think about my plans after graduation next year, I will definitely look into all of my options. To learn more specifically about the program, I spoke with Emily O'Brien, a graduating senior of the Class of 2012, about her decision to join JVC.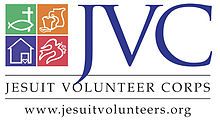 What is JVC?
She explained that JVC is a service organization founded around the core values of social justice, simple living, community, and spirituality. Young men and women – mostly recent college grads – choose to work as volunteers for one or two years at organizations throughout the country in a variety of jobs that strive for social justice, while living in community.
The Jesuit Volunteer Corps has opportunities in 39 cities in the United States, as well as 6 other countries (Belize, Chile, Micronesia, Nicaragua, Peru, and Tanzania). As they define themselves online, the Jesuit Volunteers work for justice "with and for people who are disenfranchised, marginalized, or vulnerable, such as children with limited educational opportunities, people who are homeless, patients diagnosed with AIDS, survivors of domestic abuse, low-wage earners, former gang members, refugees, or the elderly."
Faith that does justice
A pre-med sociology major, O'Brien also took classes at BC through the Faith, Peace, and Justice program. She explains, "I initially chose to study these things because I was curious. Although these areas seem very different, I soon realized how interconnected they really are. While at BC, my classes have allowed me to better understand how the world works, ask big questions, and seek out answers through conversation and my own research."
She volunteered in Nicaragua during the summer of 2010, which led her to realize she wanted to do a year of service after graduating. She also led an Arrupe trip this year, which "confirmed this desire and helped me to discern which programs to apply to." She first heard about JVC through the Volunteer Fair as a sophomore. Since then, she has met many former JV's who shared their experiences and encouraged her to apply.
She eventually chose to apply to JVC because she thinks its values are incredibly important. O'Brien already knew she wanted to work in the health field and live in community with other young people, so she saw JVC as an "opportunity to challenge myself, and move beyond my own comfort zone." She was also attracted to the program's emphasis on a "faith that does justice" because it would allow her to live out the values she learned through her Faith, Peace, and Justice classes at BC.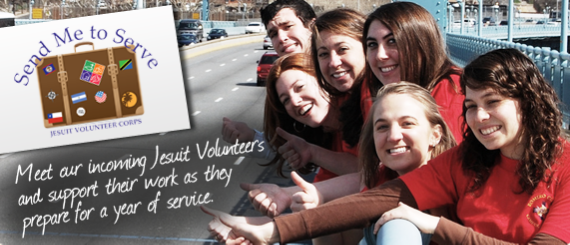 Getting involved
O'Brien applied in January and began the interview process in February, after which she was provisionally accepted. In March, she was matched with three different organizations, which she had to then interview with individually. She was able to rank her preferences and then was notified mid-March of the match that JVC had chosen.
She will be working at an organization called Bering Omega Community Services in Houston, TX, as a client services aide. Bering Omega serves those with HIV/AIDS in the community, providing dental care, housing assistance, a day treatment program, and residential hospice services to those in need. She will be doing everything from in-takes at the clinic to day trips with residents to daily care for those in the hospice. She will be living with 4 or 5 other JV's in one of their two houses in Houston.
Looking forward
O'Brien is excited to gain a "new perspective on the reality of poverty in our country." She explained that "While I've lived abroad and studied international social justice issues, I think it will be very different to see our country from the perspective of the people that I'm working with, especially since they are a group that is incredibly stigmatized." She's also anticipating the culture shock being in a new part of the country; Texas is going to have a few differences compared to life on the Heights.
Her boyfriend will also be serving with JVC next year in Seattle. Yours truly is a Seattleite, so I know the treat that is in store for him! Being able to live out your desire for social justice in an exciting new city like Seattle or Houston, while living in community with other young graduates sounds like a great gig! Plus, you can still do all of the other things you wanted to. O'Brien deferred her acceptance to a one-year master's program in global health at Notre Dame. She plans to attend in 2013 and then hopes to go to grad school to become a physician assistant, working in pediatrics both domestically and abroad.
Does all of this talk about social justice have your heart racing a little? JVC might be an option worth exploring. O'Brien suggests if you're interested in getting involved, look for their representatives that regularly visit campus and attend the post-graduate volunteer fair. You can also learn more about volunteer eligibility and the application process.
Best of luck to all of the Class of 2012 graduates planning on serving with JVC next year!
Sources:
http://www.jesuitvolunteers.org/
http://bc.edu/offices/pubaf/news/2010/jvc_2010.html
Photo Sources:
http://en.wikipedia.org/wiki/Jesuit_Volunteer_Corps
http://www.jesuitvolunteers.org/
 
You Might Also Like...