Don't get me wrong.  I love BC dining, especially BC brunch, especially omelets from Peter!  (Yes, we are on a first name basis.)  Sometimes it is nice to change things up. Sunday brunch at Deluxe Station Diner in Newton Centre was a nice addition to my lazy Sunday.  The menu had a lot of variety.  Deluxe Station Diner covers all bases: typical diner food and more unusual, healthier breakfast fare.  From steak and eggs to sweet potato pancakes, there is plenty to choose from.  And since the diner is within walking distance from campus, you can justify ordering the large stack of pancakes with extra maple syrup!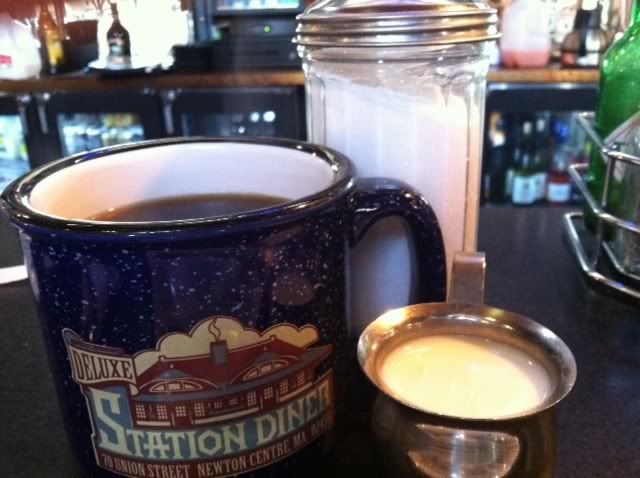 Free trade and organic cup of Joe!  (bottomless in a huge mug)
                      One of the the best omelets I have had with crispy homefries and raisin toast.
         The Deluxe Station Diner is the new shining star in Newton Centre, perfect for a sunny Sunday brunch!
You Might Also Like...