It's hard to believe that an incredible event like Second Glass' Wine Riot has been going on for four years without my knowledge. Tasty wine. Hilarious people. A photo booth where you get to wear funny costumes. I got a last minute invite to the event and boy, am I glad I accepted. This year's Wine Riot DC was held at the historic DAR Constitution Hall, an ideal venue for table after table of wine tasting adventures.
Photo courtesy of Second Glass
My first stop on my wine tour was at The Divining Rod table. The name sounds like a mouthful but the lovely sommelier explained. The wine is made by witches, but seriously. Marc Mondavi, of Charles Krug Winery, has been finding water deep in the earth using divining rods for the past 40 years. His work has paid off and allowed him to find the purest water for his vineyards. Now, I'm not a wine expert, but the Diving Rod chardonnay was tart and tasty. Intrigued by the Water Witch wine? The Divining Rod Launch Party is on May 17 at The Hamilton DC. 
The next stop on our wine tour was at the table for "Sweet Wines." While the Divining Rods folks gave us the whole story behind the brand, this lady kept it short and sweet. I told her I liked white wine and she spoiled me with their sweet Moscato. Besides the wine itself, I loved the company's trendy packaging with fresh, fun typography and vibrant colors.
Dinner. Break-ups. Cheese. Wine goes well with lots of things, but one particularly palatable partnership is wine and chocolate. To keep us full, Wine Riot had a table with reps from Taza Chocolate. With bold flavors and a unique texture, Taza makes stone ground chocolate with hand carved granite millstones. Unsurprisingly, my favorite was their 87% Stone Ground Dark Chocolate Bar, but I was also brave enough to sample their Chipotle Chili Chocolate.
Photo courtesy of Second Glass
Post-chocolate snack time, we headed over to the famous Wine Riot photo booth complete with sombreros, Hawaiian leis, and hilarious wine-related signs. With the help of the sassy photographer, we had our very own Wine Riot photo shoot. Bonus? The photos were uploaded directly to Twitter and Facebook so our friends could see how much fun we were having.
The event flew by and by the end of the night, I could safely say that I learned a little more about wine, met lots of cool quasi-wine experts and had an unforgettable night.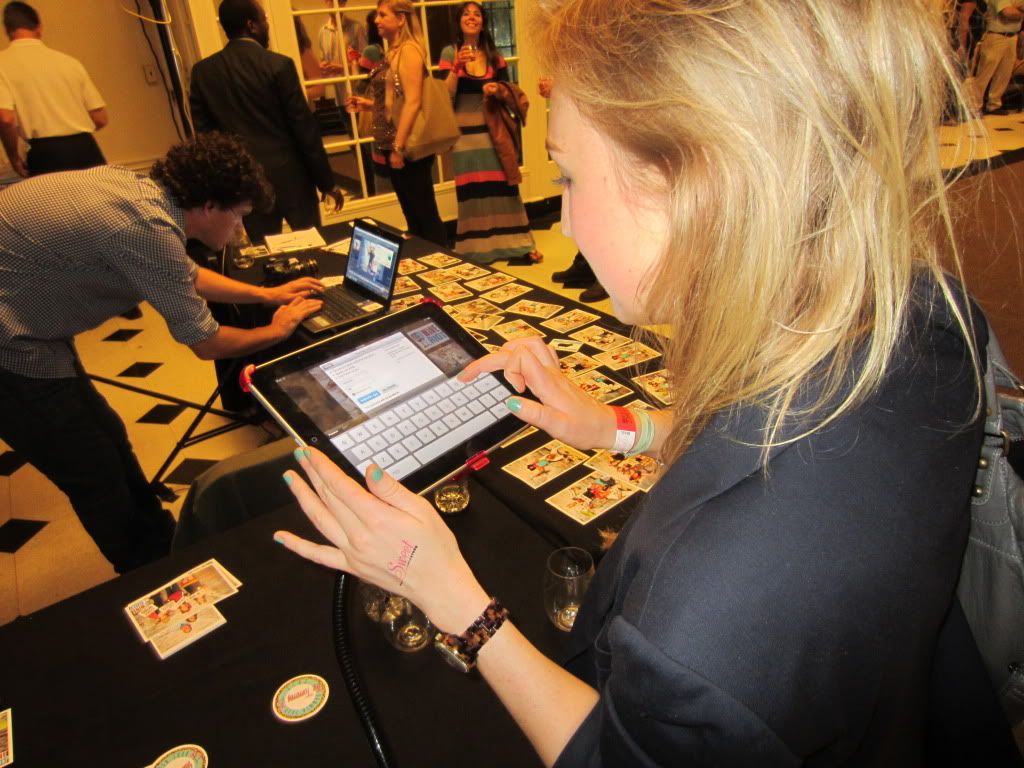 Tweeting photos at the photo booth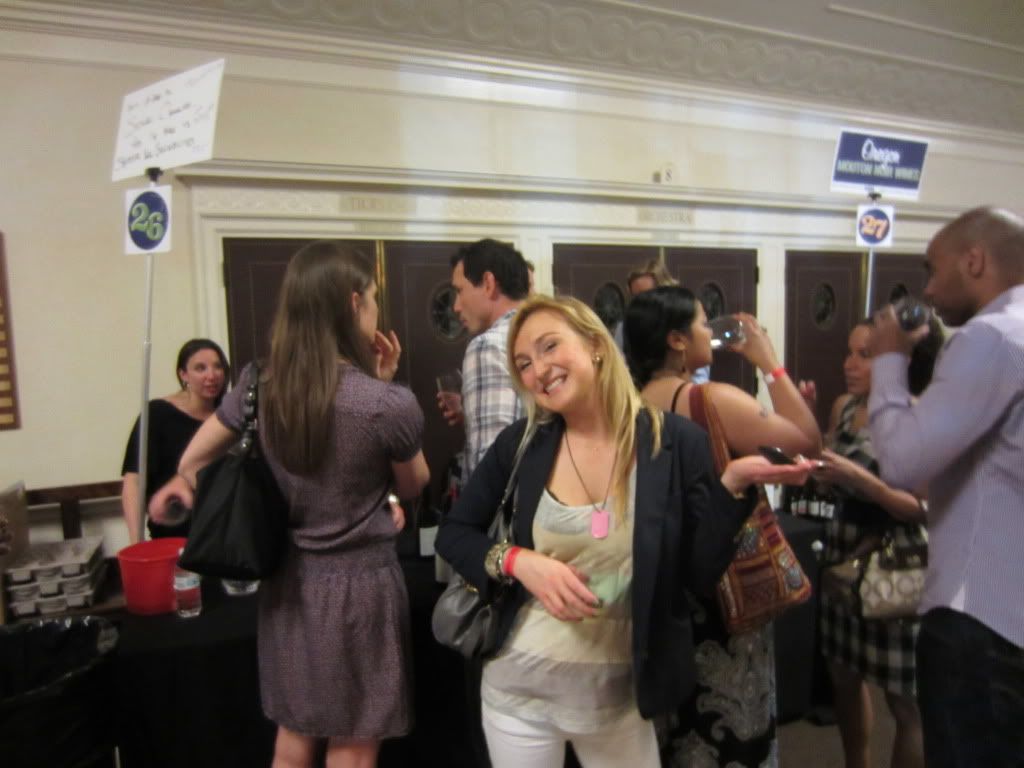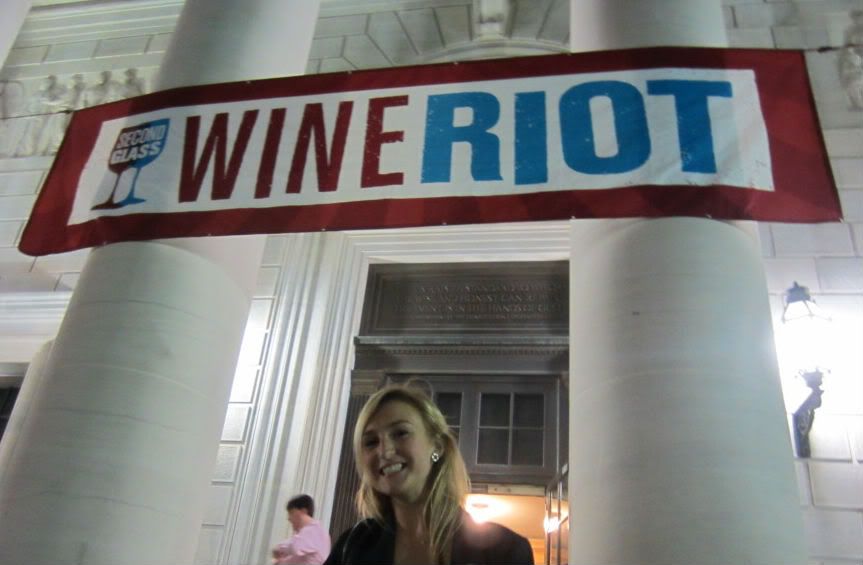 Thanks, Second Glass and Wine Riot DC! 
You Might Also Like...