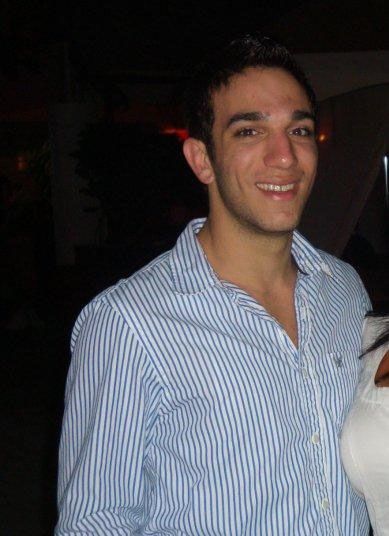 If you're looking for someone to make you laugh,Jonathan Daniels is your man. This pre-med campus cutie sets the bar high for TCNJ men and is guaranteed to have you laughing as soon as you meet him. Whether he's cracking bad jokes in his research lab or hanging out with his brothers in Alpha Epsilon Pi, he'll always make you smile.
Name: JD Daniels
School/Year: The College of New Jersey/Junior
Nicknames: Jonathan
Age: 21
Hometown: Short Hills, NJ
Major: Biopsychology/Pre-med
Future plans: Study abroad in Israel for my final semester before med schoolFun Fact: Whenever I'm home and have to use the bathroom, I take off all of my clothes for the duration of the time I'm in there.
On-Campus Activities: Alpha Epsilon Pi, AMSA, Pre-Dental Club
Political Views: I don't believe "Central Jersey" exists. It's a pseudonym for people from South Jersey.
Favorite Food: Cotton Candy
Favorite TV Show: Breaking Bad
Favorite Music: Either Celine Dion or my mom singing me to sleep… it's an even tie.
Best way to spend your free time: With friends and family
Describe yourself in three words: Editor's worst nightmare.
Favorite memory at TCNJ: Becoming president of Alpha Epsilon Pi.
Pages
You Might Also Like...