"Don't you know it's going too fast, racing so hard you know it won't last… Slow it down, read the sign, so you know just where you are going." – "Stop"
Just like looking both ways before you cross the street, consider everything before you jump into a heavy relationship. If you hop right in too soon, it's only going to end badly. Before you can really commit to someone, you need to get to know him, inside and out—and the same goes for knowing yourself.
"I once jumped into a relationship with a guy way too soon and paid the price for not waiting to get to know him better first," Kate said. "Everything was great for the first month, but then we started to realize that we had nothing in common (and actually didn't have a lot to talk about... at all). It was the most awkward ending to a relationship I've ever experienced, simply because we both had the same thought on our minds: 'What were we thinking?'"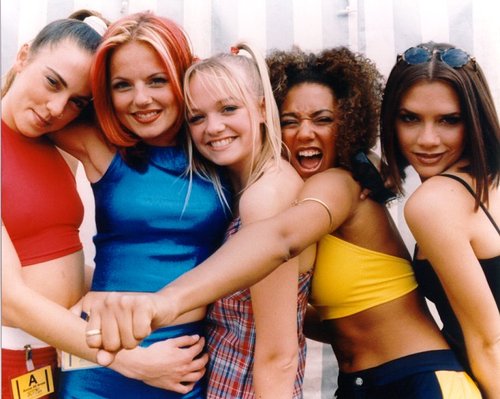 Lust at first sight can obviously blur your judgment. I'm sure we can all admit to thinking we found love simply by good looks and a whole lot of charm. But after the physical stuff dies down, is there really anything there? There's nothing more awkward than having dinner with a hot guy and realizing that neither of you have anything whatsoever in common (it's even more awkward the morning after if and when you leave his place…)
Taking a relationship slow and making sure you both have things in common is the best way to know where this 'thing' is going. More important, though, is recognizing certain red flags before you jump in too fast. If he still texts his ex-girlfriend with any kind of regularity, ignores you in front of his friends, cancels plans with you time after time, and leaves you so blinded by the start of a new relationship that you can't see any of these major stop signs, then you're only asking for trouble later on. Don't jump into the deep end until you know you can swim like a pro.
"Love is blind, as far as the eye can see." – "Too Much"
You can pick your shoes, you can pick your friends, you can even pick your nose if you really, really want to, but you just can't pick who you fall in love with. Granted, physical attraction may be the start of some of your relationships, but it's emotion, personality, and that special click that truly makes love happen.
"During my sophomore year, I looked around and realized all of my friends had coupled up and I was left single in the corner. My friends kept trying to set me up with their boyfriends' friend, but I just was not physically into it at all—I could never in a million years imagine myself kissing him. But pregame after pregame I found myself talking to him, we were the only singles in the room, and before I knew it, I was being drawn to him by his personality. . . I ended up giving him a shot, thinking I had nothing to lose, and as it turns out, I really was falling for this guy. Two years later and we're still together and I couldn't be happier," Heather*, a senior at USC, said.
Like Heather, all you need is that one conversation that could spark a whole relationship. One second he's just the less-than-attractive guy you studied chemistry with two semesters ago, and the next, once you're actually getting to know him, he's suddenly beautiful… inside and out. Love doesn't care what you look like—that's what lust is for. Love is blind to anything but pure emotional connection. Like the corny old quote says, 'Don't judge a book by its cover.' Love could be sitting right behind you in class and all you have to do is give him a chance—you could end up meeting the guy of your dreams.
"Love's gonna be there for you, you'll always be someone's baby." – "Goodbye My Friend"
Whenever you're feeling alone, just remember, the love bug will eventually come up and bite you in the butt when you're least expecting it. Somewhere, sometime you'll find that person to always call you, "baby."
"I fell HARD for this guy during my sophomore year at college, said Paige*, a junior at the University of Michigan. "Unfortunately, he was a senior, and soon to be miles and miles apart as he went off to grad school. When it came time to discuss the future, we just couldn't yield to conformity, which would demand that we either a) break up all together or b) put serious pressure on the quality of our relationship by trying to sustain it over long-distance. We had something way too rare to forfeit altogether, and long-distance relationships can squash emotional connections. So, we took the 'up' out of 'break-up'. We agreed to live our lives apart as we were meant to, but most importantly keep talking. Now, even though we may not be sharing time together, we can still talk when we get the chance and we both know how we feel about each other."
No matter the distance or time that's passed, there's someone out there who loves you.
*Names and universities changed for anonymity.
Pages
You Might Also Like...