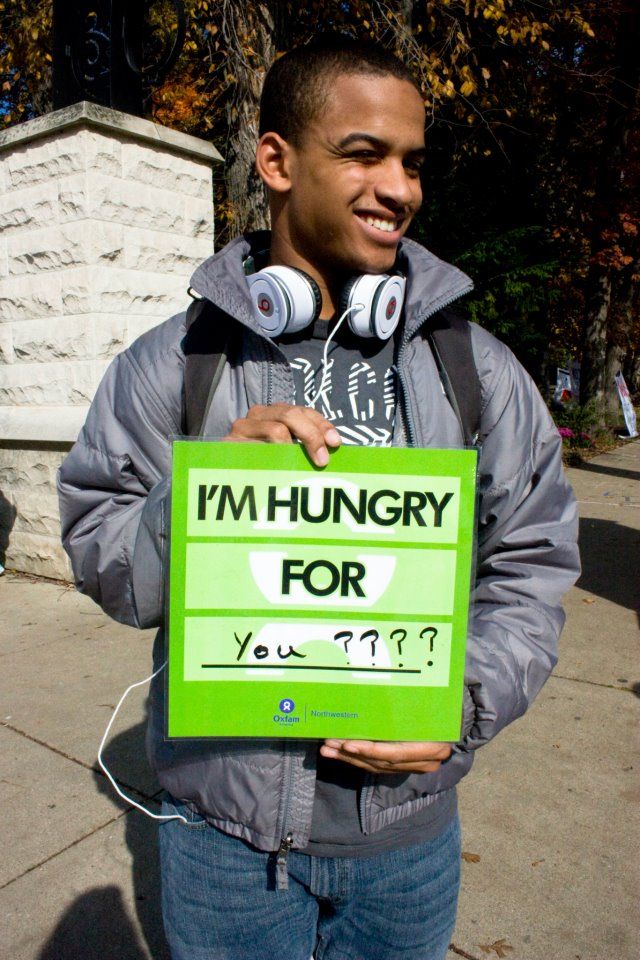 Name: Jacob McClellan
Hometown: Dallas, TX
Major: Philosophy
Birthday: Sept 21 ,1992
Relationship Status: Single
Guilty Pleasures:
The only thing I'm really guilty about is watching Gossip Girl. I love that show…the girls are hot.
Pet Peeves:
I hate when you're walking with someone and they slowly drift until they bump into you. Another one is when people ask you the same question that you just answered.
What are you involved with on campus?
Beta, Fusion, Refresh, Volunteer for America Reads, Phonathon
Favorite place on campus?
The Lakefill is too cliché so I'm going to say Baha'I Temple.
What's your idea of a perfect first date?
If I could pull any strings? Well first I would us both to Japan where we would enjoy a nice traditional meal, relaxing hot baths in the hot springs and a couple of shots of sake. Then as the sun is setting I would have us helicoptered up to the tip of Mt. Fuji where a string quartet would be playing my favorite classical tunes. We would also have chocolate covered strawberries to feed each other as the sun was setting and then we would take a nice walk to talk about our feelings. We would spend the rest of the night singing karaoke and drinking beer. Finally we would finish the night by falling asleep cuddling on the beach.
What really impresses you about a girl?
If a girl can actually dance and is comfortable with herself.
Describe your personality:
I'm a very passionate person, and I'm pretty outgoing.
Words he lives by:
"Those who stay will be champions" - Rick Ortega
Why HC loves Jacob:
If this Southern Sweetheart doesn't charm you with his smile his moves on the dance floor, the stage, or even Sheridan surely will.
*picture taken by Oxfam



Full Name: William Ault 
Hometown: Charlotte, NC 
Major: Computer Science
Relationship Status: Single and Ready to Mingle 
Class Year: 2015
Greek Affiliation: Sigma Chi
Favorite Hobbies?
Sailing the Ocean Blue and Whitewater Kayaking
Favorite Color?
Green
Favorite thing about Ole Miss?
'The Grove' and Family Traditions 
Favorite Television Show?
House MD!
Favorite place to travel to?
New Orleans! 

Watch out: Tyler Allen will inspire you, make you laugh, draw a picture for you and beat you at Mortal Kombat all in the same breath.
Name: Tyler Allen
Major: Business Management with a concentration in Entrepreneurship
Class Year: 2012
Hometown: Nashville, Tennessee
Dream vacation: Jamaica
Biggest art influence: Murakami Takashi
Favorite song: Quiet Storm - Smokey Robinson
Think of a catchphrase for yourself: Keep Life Extraterrestrial.
Last weird dream you had: I was in the middle of a fistfight with a walrus.
Tell us a joke: Two clown cars get into a head-on accident. 30 clowns were injured.


Name: Jacob Blackwell
Relationship status: Single
Hometown: Gainesville, Virginia
Major: Strategic Communications
Campus Involvement: Delta Sigma Phi brother
Nicknames: Yacob, Papito, and Jboogy
Favorite memory at High Point so far:
Bid day because I got to spend the day with my new brothers and have a good time
Fun fact about yourself:
I love animals, I have a bird in my dorm room now, and I used to have a dog named Bourbon
Favorite pick up line:
Got any fries with that shake?
What do you look for in a girl?
Fun, outgoing, nonjudgmental, purdy, she has to know how to have a good time
Celebrity crush: Blake Lively
If you could travel to anywhere in the world where would you go?
Africa
Perfect date:
My perfect date would consist of a lady friend and I going the beach and spending the day together then going out to a nice dinner to cap the evening off
Favorite quote:
Inside all of us is fear, inside all of us is hope, inside all of us is adventure and inside all of us is a wild thing…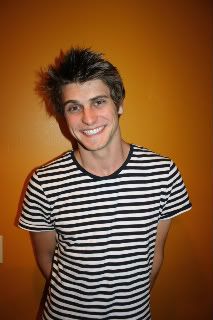 Name: Jackson Welch
Hometown: Cave Creek, AZ
Year: Senior
Major: Business Economics and French
Relationship Status: Taken
Campus Involvement: President of Mortar Board National Honorary, Arizona Ambassadors, Sigma Chi Fraternity
After sitting down with the brown haired, brown-eyed, senior, I realized there was a lot more to senior Jackson Welch that meets the eye. This Arizona local seems keyed in at the U of A, being a member of some of the university's most competitive clubs and programs. I was able to get the scoop on his involvement, life at the U of A, and more!
What is your favorite thing about the U of A?
I love how pretty our campus is and that there is always something going on.
What are some things you like to do in your free time?
I play guitar and piano, I try to do that as often as I can even though I am so busy. I also love discovering and sharing new music with my friends. I think I would like to start a music blog in the future if I could, that's how much I love music. I also have recently gotten into rock climbing. I really enjoy doing that when I get the chance to.
Describe your most embarrassing moment since being at UA.
I was with Mortar Board doing a social event and we all decided to do the Trolley Pub which is basically a fun way to experience 4th avenue with friends. Well I was one of the people pedaling and I ended up falling off the entire trolley and actually got run over on the side of 4th. Everyone on the side of the street was laughing at me and so were my friends so that was pretty embarrassing.
Can you tell us more about your involvement as far as Mortar Board and your fraternity, and what your favorite things about them are?
Mortar Board is a senior national honors society and we hold a lot of social events and we also give out scholarships and do lots of philanthropy events and volunteer work. We also try to help the campus improve as well. My favorite thing about it is the members; they're so amazing. The students involved are all so intelligent and having had the chance to meet and get to know them was a really cool experience because I know I will keep in touch with them for the rest of my life. As far as my fraternity, I became most involved my sophomore year. I was nervous being labeled as a frat guy but I didn't let it deter me from having a good time. I'm glad I did it because all the guys are so different and it's neat having different perspectives coming from different things I'm involved in.
What do you look for most in a girl?
Personality wise, she has to have a good sense of humor and be able to laugh at herself. Also, they have to be really nice, obviously! I also don't like people who are fake because that really bothers me. Looks wise, I don't really have a specific type but I think I really like a girl who is confident and able to be comfortable with the way she looks. That's definitely a turn on.
Why do you think you qualify to be a Campus Cutie?
I'm involved in a ton of stuff so I feel like that makes me really relatable. I've also thought of every major you can think of, so I like to think I try ne things. I also try to represent myself well and I think representing the school as campus cutie is an awesome thing to do! 


Name: Bo Friddell
Year: 2012
Major: History
Hometown: Norfolk, Virginia
How are you involved at Haverford?
I am Mr. Haverford, President of SCGC, Member of the Quaker Bouncer Board, and Keeper of the Trees.
What is your signature pick-up line?
Oh you are from Bryn Mawr, interesting, want to see my lava lamp?
How would you define your personal style?
Greco-Roman.
Who is your celebrity crush and why?
Oprah – She has successfully battled stereotypes to become a strong, empowered, independent woman, and that's sexy.
Are you more of a boxers or briefs guy?
Neither.
If you could live anywhere in the world where would it be?
The Skating House by the Duck Pond.
What are the top 3 things on your bucket-list?
Huck a low burner 100 yards up the sideline of featherbed.
((Be))
Park directly in front of the door of the Bryn Mawr Safety and Security office, blocking them in so that they can't give out any more tickets.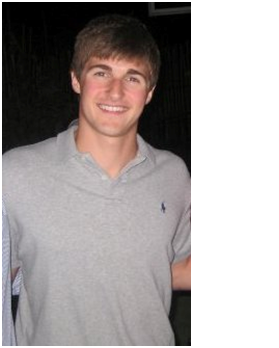 Name:
Aaron Benandi
Major:
Supply Chain Management
Age:
21
Hometown:
Fairhope, AL
Relationship Status: Single
Ideal Woman: Southern woman with down-home values that has a little bit of a wild side
Favorite body part: Lips
What's your favorite thing to see a girl wear?
Two-piece bikini
Celebrity Crush: Cameron Diaz
Ideal Date: Take a girl on a picnic on Samford lawn
What's one thing that people don't know about you?
I'm well endowed
Post Grad Plans:
Get a job and make lots of cash to spend on my favorite ladies


Name: Michael Kennedy
Hometown: Daphne, AL
Classification: Sophomore
Major: Communication Studies
Relationship Status: Single
Her Campus Southern Miss staff writer, Kiffani Zackery, got the opportunity to chat with cutie Michael Kennedy to learn more about his personality and what he has to offer. Coming from someone who has grown to know Michael very well, Zackery says, "He's honestly one of the most genuine and down to earth guys I've ever met. He's definitely one of the best people to get to know if you're looking for a great time!"
So, tell me a little bit about yourself. What are your interests?
I like to hang out with my friends, stay active around campus, and play music on the guitar and trombone.
How would you describe yourself?
I think I'm very fun and outgoing. I try my best to be friendly towards everyone I meet. I really enjoy playing music, and I really enjoy the academic aspects of school (Kennedy serves as the Scholarship Chair of his fraternity, Sigma Alpha Epsilon).
I could definitely agree with that! So what's your best memory of Southern Miss so far?
Definitely hanging out on the 3rd floor of Roberts Hall. I've met some of my best friends there.
Who's your Celebrity Crush?
Jennifer Aniston. I like older women.
So, when it comes to girls, do you have a type? And if so, what is it?
I really like down to earth girls with great taste in music.
What things do you look for in a potential girl you may have your eyes on?
Someone that's fun, carefree, and doesn't really take things too seriously.
If you had to pick one thing that you consider to be the absolute biggest turn-off, what would it be?
Definitely sloppy drunk girls, it's a huge turn off!

Check out this Mizzou Cutie! He's a freshman journalism major with a secret artistic side. He could end up a lawyer or a movie director. Either way, this Aladdin look-alike says he'll be in "A Whole New World."
Name: Anthony Tovar
Hometown: Lee's Summit, Mo.
Major: Journalism (Strategic Communication)
Relationship status: Single
Favorite quote: "You are your problem and your solution."
Favorite movie: The Godfather
Favorite candy: Reese's
Five words that describe me are:
Outgoing, funny, creative, responsible and honest
Favorite pick-up line:
"No, sorry you must be lost. The Miss Universe competition is over there."
Most embarrassing moment:
I spilled spaghetti sauce all over a really nice dinner table with my brother's fiancé.
Favorite place in Columbia:
Galactic Fun Zone
Last song played on iPod:
"Somebody That I Used to Know" – Goyte
If I were an animal, I would be:
A Chinchilla. They are super soft.
Pets:
I have two dogs (Labradoodles): Rocky and Sandy.
Something no one knows about me is:
I can work butterfly knives.
Hidden talent:
I know how to yo-yo pretty well.
Favorite Mizzou memory so far:
College GameDay
Perfect date:
Baseball game, nice dinner, ice cream/milkshake, fall asleep to a movie.
What I look for in a girl:
Pretty hair, teeth and eyes
Favorite study spot:
Center and North study rooms
One thing on my bucket list:
Skydiving
If I could switch lives with anyone for the day, I would switch lives with:
Albert Pujols
If I were a Crayola crayon, I would be:
Electric lime


Name: Javan Cross
Hometown: Concord, NC
Year: 2012
Major: Communications and Afro-American Studies
It would be a shame to let this Campus Cutie graduate without being acknowledged for everything he has contributed to UNC-CH, and not to mention his great looks and charming personality. He's very friendly and fun to talk to, so next time you see him on campus, feel free to ask him to whip his dreads back and forth or sing you a little song!
Favorite Coldstone/Yopo Flavor: Cheesecake flavored or cookies 'n' crème!
Favorite place to eat on Franklin: Mama Dips'
Favorite TV series: A Different World
Favorite Musician/Band: Currently Kendrick Lamar…I tend to change frequently.
Favorite Movie: The Wood, Tangled, Inception
Fun Fact: I love to sing
What's your favorite memory at Carolina so far?
Rushing Franklin after our National Championship…or when Obama was elected for his first term!
Where do you study? (Davis/UL/other)
Study? Nah, usually the room or a quiet place away from the bustle of campus.
Campus involvement:
President of Xi Gamma chapter of Phi Beta Sigma, Minority Student Recruitment Select, NUFP fellow, Carolina Leadership Development Office Intern, Harmonyx acapella group
Motto:
"In matters of style swim with the current, in matters of principle, stand like a rock." - Thomas Jefferson
Celebrity Crush:
Jennifer Love Hewitt! Rihanna is a close second.
If you could be anyone for a day who would you choose?
Denzel Washington… the epitome of a man!
Favorite activities:
Basketball, whylin', and living the senior lifestyle.
Why do you love UNC?
UNC is a special place. It challenges you and helps you develop as a person in so many different ways. What I love most about UNC are the people.
Where can you be found on a Friday night?
Friday nights I can be found either here or there…mostly there; Oh, and whylin' with the best of them. YOLO!
Worst date you've ever been on?
I've never been on a bad one. As a guy, it's about planning. If you really think through the date, the girl will have a good time thinking everything is spontaneous when you've really planned it all out.
What do you look for in a girl?
I don't have a type per say, I just appreciate a girl who's confident in herself, almost cocky. I'm a sucker for legs and eyes. I love a girl who is intelligent and caring.
Turn offs:
Bad hair or hygiene is a definite turn-off. I also don't like girls who stay talking about other folk…the gossip is annoying.
What you want to do after you graduate?
I'll be working with Americorps after graduating May 13 at 9 a.m. in Kenan Stadium!
Goals for the future:
After the Corps I'll get my masters in Higher Education and eventually become a Dean of Students, Director or even Vice Chancellor!
If you could go anywhere in the world, where would it be and why?
The isle of Capri in Italy. It was the single most beautiful creation I have ever encountered other than a woman.
Ideal first date:
As humans we always are looking for connections. The first date should help you achieve just that. As creative, cliché, expensive or cheap you want to get, it's about creating that connection.
Anything you want to add?
Ladies, men aren't that hard to figure out. Ultimately, you control the reigns in the relationship…just as long as you down for the ride.

Ladies, do we have a treat for you! WVU Her Campus interviewed Josh Stoneking, one of Cosmo's Hottest Bachelors! Read below for our exclusive interview!
Name: Josh Stoneking
Age: 23
Hometown: Weirton, WV
Major: Grad School - Pharmacy (PharmD)
Hobbies:
Anything to do with football, lifting, studying, being around my friends and family, fishing
How were you chosen for the 2010 Top Cosmopolitan Bachelors list?
A friend from home submitted me by writing a short essay about why they felt I was deserving of being a top bachelor and sent in a few of my FB pics. I did not even know they were doing it until I recieved the call from Cosmo.
Has this opportunity been life changing? If so, please explain:
Absolutely, I went to NYC a couple weeks ago to be on the today show and speak on radio interviews. We all went to the Empire State building, met some people in the press and a few celebrities, and press released the magazine. I would have never been able to do these things if I was not in the magazine. Cosmo showed us a once in a lifetime trip to NYC, and it was a great time.
What has been your favorite experience or memory so far?
My favorite experience so far has definately been when Russell Brand came into the waiting room at the radio station to say hello. He made some hilarious comments that had every laughing. He was a really cool person to meet while in NYC.
*Photo Credit: http://www.cosmopolitan.com/sex-love/dating-advice/bachelors-2010
You Might Also Like...