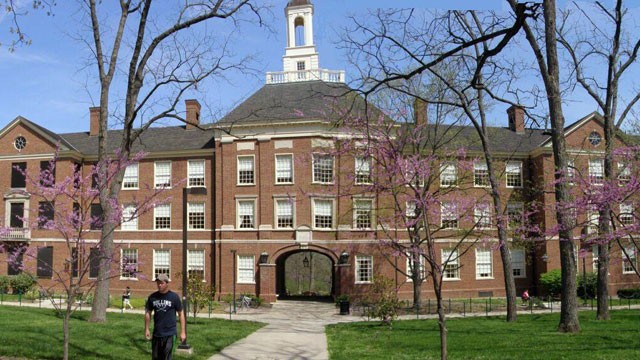 An extremely disturbing flier promoting rape was discovered last weekend in a men's bathroom at Miami University of Ohio. The poster listed the "Top Ten Ways to Get Away with Rape," telling it's readers that "practice makes perfect," encouraging the use of date rape drugs, and even promoting extreme violence such as "slit[ting] her throat" to prevent being recognized, according to a report by ABC News.
The "Top Ten Ways to Get Away With Rape" Flier
The poster replaced a university flier about "Top 10 Ways to Prevent Sexual Assault," and was posted on an all-male floor in a co-ed dorm. The flier was found by a residential assistant, and was reported to the university immediately. The university responded by calling a meeting for all male residents of the dorm room, involving the police and increasing security in the dorm, according to the NY Daily News. The Office of Ethics and Student Conflict Resolution is also investigating the incident, according to The Huffington Post. The university has promised to bring disciplinary action against the offender once he is discovered, reports Jezebel.
There were 27 sexual assaults reported at Miami University from 2009 to 2011, and 19 of them are alleged to have happened in dorms, according to the Daily News. The university has not had a full-time sexual assault prevention coordinator in a year, though they are currently searching for someone to fill that position, reports ABC News.
Katie Van Fossen, the vice president of Women Against Violence and Sexual Assault (WAVE) at MU, hopes that this incident will help raise awareness of the issues surrounding sexual assault on campus, HuffPost reports. After the educational meeting for the male residents, Van Fossen tweeted, "Just had one successful meeting! feeling so empowered and motivated to #changecampusculture everyone's support means the world!!!"
--
Photo Sources:
http://abcnews.go.com/US/miami-university-student-posts-top-ten-ways-
http://www.nydailynews.com/news/national/flier-found-miami-university-oh...
 
You Might Also Like...