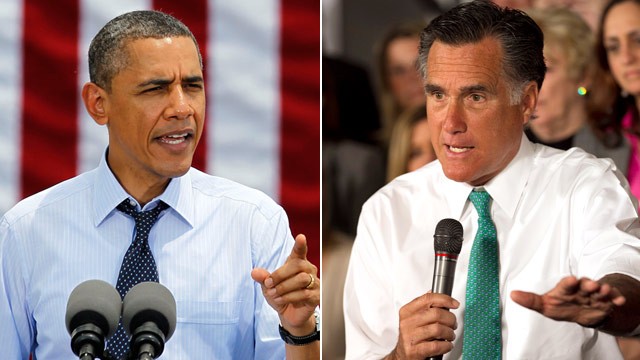 Tonight is a crucial night for anyone following the 2012 Presidential race.
Tonight, at 9 p.m. EST, is the first Presidential Debate. It is being hosted at the University of Denver, and is scheduled to last until 10:30 p.m. EST. The country will finally get to see President Barack Obama and Mitt Romney go head to head answer questions and explain their respective positions. Each candidate can share their vision for the country, and not have to speculation about how their opponents would respond.
But, if you're a busy collegiette, finding the time to sleep can be a problem, so how are you going to fit an hour and a half long debate into your schedule? If you do have time, check out what the political clubs on campus are doing. Maybe you can find a viewing party hosted by your local College Republicans/College Democrats, or by another organization. Or, if you want to tune in by yourself or with just a few friends, you can find debate coverage on CNN, MSNBC, Fox News, ABC News, CBS News and NBC News. According to The Huffington Post, all these networks (and more) will be providing extensive election coverage complete with live fact-checkers. Pick your favorite network and follow the election live or online.
But if you can't get to a television screen, then we've got some other options for you. Thankfully, through the wonders of the media, there are now a ton of options for those of us on the go to stay in the loop. Check out Twitter's commentary livefeed, or the YouTube channel that will be live-streaming the event. If you feel like chiming in, you can watch at Huffington Post, and join a live debate. There are debate conversations devoted to young voters and women where you can talk politics with others and get your voice heard. Do you still have questions? Head over to the Washington Post and read their FAQs about tonight's debate.
Hopefully that helps you get ready, collegiettes! Remember to tune in (however you choose to do so!) tonight, October 3rd, at 9 p.m. EST!
--
Photo Credit:
http://a.abcnews.com/images/Politics/ap_barack_obama_mitt_romney_ll_1204...
You Might Also Like...