16 Things You Didn't Know About Pippa Middleton
Pippa Middleton clearly cared a lot about her wedding to James Matthews: every detail of it was planned to perfection, and yes, she looked stunning. So there's nothing wrong with talking about the event; instead the problem lies in congratulating a woman only for being attractive and landing a man. At 33, the Duchess of Cambridge's sister is obviously a lot more than that. Here are some facts you probably didn't know about Pippa.
1. She was a Brownie in elementary school
Alongside her sister Kate, Pippa earned at least seven badges in her time as a member.
2. She graduated from the University of Edinburgh
She earned her degree in English.
3. Her first job after graduation was at a public relations firm
There, she promoted luxury goods.
4. Shortly after that, she began working in party planning
She worked at a company named Table Talk, which she hired to plan her own wedding.
5. She threw a wedding bash for Kate & Will after the official ceremony
She organized the late-night do in Buckingham Palace. Her disco balls, bacon sandwiches and food trucks, which probably made for the best party ever, did not go down well with the royal family.
6. Tatler named her No. 1 Society Singleton in 2008
That's a full three years before the Royal Wedding in 2011—a further reminder that Pippa exists beyond being her sister's sister.
7. She published a party planning book, which was widely ridiculed
Celebrate includes such insightful advice as "A really late start warrants brunch, in lieu of lunch" and "Don't forget to put a pitcher of water and glasses on the table or a nearby side table if there's no room." Pippa later defended her book: "But in my defence, let me say this: Celebrate is meant to be a guide to party planning and, as such, it has to cover the basics."
8. She has a great sense of humor
In the column she wrote to defend her book, Pippa quipped, "maybe I should write a sequel and call it Bottoms Up?"—alluding to the attention she received at the Royal Wedding for her toned derrière.
9. Speaking of columns, Pippa has written for various publications
Notably, her contributions to Vanity Fair touch on the exceedingly British topics of Pimm's, cricket and Wimbledon.
10. She has tried her hand at line dancing in Wyoming
Although she wrote about it herself, all photo and video evidence seems to have ~mysteriously~ disappeared.
11. She is the sole director of a business called PXM Enterprises
It's very unclear what this company actually does, but it is registered as dealing in "other publishing activities."
12. Pippa became an ambassador for a school for deaf children in 2013
"It gives me great pleasure to be a supporter of Mary Hare and make a difference to the lives of deaf children," Middleton said. "I wanted to help out, because this is a local charity close to my family's home and I have been charmed by the inspiring children that attend, not least for their charismatic and heart-warming attitude to life."
As such, she participated in the "3,000 mile Race Across America cycling challenge before heading to Istanbul to compete in the 6.5km Bosphorus Cross-Continental Swimming Race," both for fundraising purposes, according to the BHF website.
14. She's a bit of a fitness guru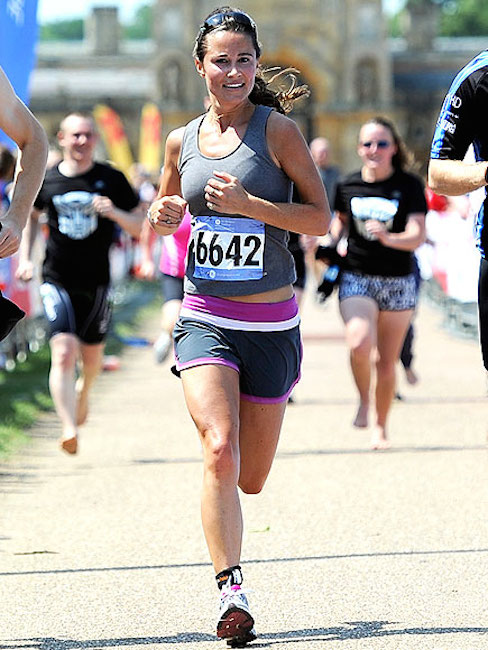 Not only is Pippa a seasoned runner, but she also penned a 10-week workout plan for Waitrose.
He's a cocker spaniel named Rafa.
16. Her marriage will afford her the title of Lady Glen Affric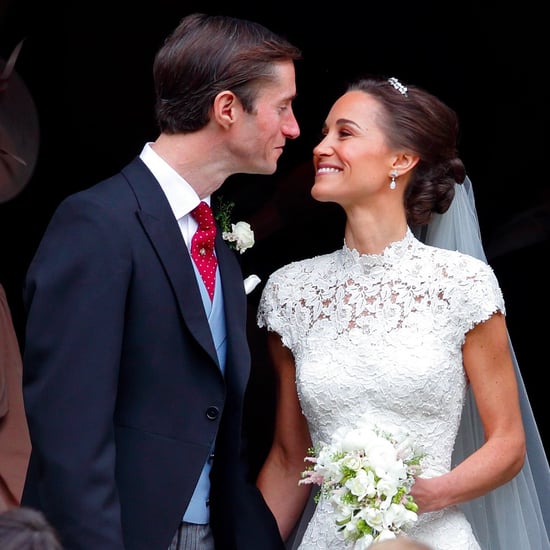 Her new husband, James Matthews, will eventually inherit his father's lairdship, a Scottish term for owning a large area of land.