On a scale of getting your teeth pulled sans anesthesia to retreating to bed after a long day on your feet, the dreaded internship hunt ranks somewhere around running a marathon with no training – a slow, arduous, near-impossible process that never ends. It seems that aspiring interns – paid or unpaid – have to do everything short of selling their limbs to get an employer to even open their desperate email cover letters.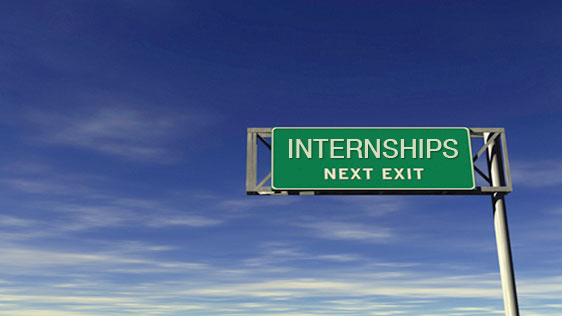 After a frustratingly unfulfilling summer of making good money nannying not-so-good children post-freshman year, I decided I would do everything possible to secure a legitimate internship in my Georgian hometown for the following summer. But the only thing worse than applying for internships is applying for internships with absolutely zero connections. In between schoolwork, extracurriculars, and social activities, I spent every waking moment scouring general internship websites, desperately googling "Atlanta writing jobs," and stalking the University of Pennsylvania's career site for any possible intern listings in Georgia (unfortunately, 98% of opportunities are in New York, Pennsylvania, or California – all places that would be impossible for me to live in right now with an unpaid or poorly paid internship.) In the end, I applied for around two-dozen internships. My Desktop folder, "Summer 2012 Internships," was overflowing with carefully crafted resumes, cover letters, and writing samples.
After three months of steadily sending in applications, I only heard back from about five organizations (including rejections), an average which, as I was assured by one of Penn's career counselors, was apparently quite normal and respectable. After undergoing a series of phone interviews, I finally accepted the holy grail of summer internships: one part-time that was paid, one part-time that would be paid in connections. Moreover, as a lover of writing and an advocate of education – two fields that infrequently offer lucrative opportunities for college students – I was thrilled that the paid offer was from an education non-profit that worked directly with Atlanta's ailing public school system.
I walked in to my first day of the internship's orientation, feeling excited, nervous, and awkward in my business casual outfit. But these feelings were quickly replaced by hesitancy when I found myself walking into a room where 29 other college students were staring back at me. Immediately, a warning bell went off inside my head: how could an education non-profit afford to pay for 30 interns, especially with a full-time staff that is less than half this size? But, after eight days of learning, team-building, and eating free food, the red flags waving in my head surrendered to white ones, as I accepted that somehow, some way this non-profit was able to support all of us.
Our first payday came two weeks after we began the internship. As planned, we each received a stipend check, paying us for our part-time work over the last half-month. Shortly after I finished work, however, my phone began blinking with incoming texts from our internship group: "Did your check bounce?" "What is going on?" "My bank said there were insufficient funds in their account!" But any and all qualms were momentarily silenced when we received an email from our boss, explaining that there was a banking error, and new checks would be distributed the following day. Rather than new checks, though, interns whose checks had bounced received a wad of cold, hard cash at work.

Pages
You Might Also Like...