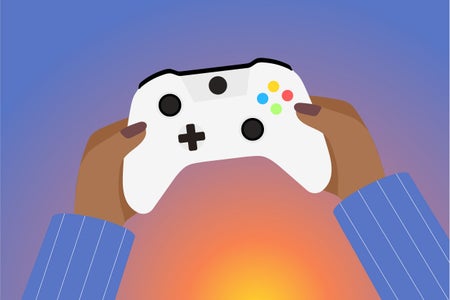 How to Master Self-Care Sunday in Your Dorm Room
This is a sponsored feature. All opinions are 100% our own.
Let's be real — college can be really, really stressful. From adjusting to your new surroundings to learning how to balance your never-ending workload, it's completely understandable (and totally allowed) to need a little bit of *you* time. Having a self-care routine to help you refresh mentally and physically is just as important as meeting all of the deadlines that college life demands of you. That's why we've partnered with Xbox to bring you the ultimate Self-Care Sunday checklist for your most relaxing, good for you routine of all time. From chatting with family and friends back home via Xbox Live to stretching and lounging around with a luxurious face mask, we're here to help you master the fine art of self-care.
Mind
When it comes to recharging your mind, sometimes all you need is, well, a break. Sometimes that means immersing yourself in one of your favorite video games with your Xbox Game Pass subscription, and sometimes it's zoning out binge-watching Friends from your Xbox One S All-Digital Edition console. Either way, here's your full checklist for a little Sunday mental refresh.
Body
Just like taking time for the mind, we mustn't forget to focus on what our physical bodies need to rejuvenate themselves. Sometimes recharging our bodies can be as simple as drinking more water, eating healthy foods, and getting some exercise. These self-care ideas will have your body feeling refreshed and ready for the week ahead.
Beauty
The saying goes that if you look good, you feel good. So, why not take some time to also focus on our favorite beauty routines like face masks and relaxing baths? By taking time to focus on your beauty needs, you'll feel rejuvenated, radiant, and confident.
To start your semester on the right foot, shop the Xbox One S All-Digital Edition here.