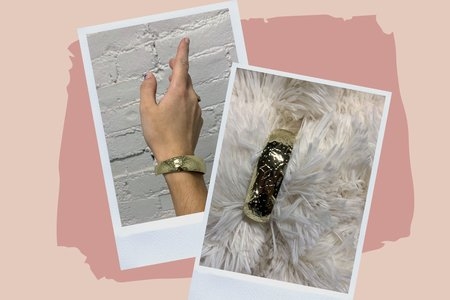 Original Illustration by Maya Ernest for Her Campus Media
I Tried Flare, the Safest Accessory a College Student Can Have
Some of my favorite college moments have been exploring the city I live in, going out dancing with friends and not having to worry about going to class until 6:30 p.m. As a college woman, though, I'm three times more likely to be sexually assaulted, and that's always in the back of my mind, especially in all of those settings.
My mom definitely worries about me too. She's supplied me with an emergency whistle, pepper spray and more. And while these are handy tools to have, they're things to use in the moment when danger is already present. I can't really use pepper spray to get away from a creepy guy at the bar. Enter: the Flare bracelet. I'm not going to lie — I was really hesitant to try this, especially since I'm not a fan of wearing much on my wrists. When it arrived in the mail, however, it looked just like any other bracelet, and felt like it too. I chose the gold color so it would match the rest of my jewelry. 

Original Photo by Maya Ernest
The bracelet allows you to hold a button, which will start a group chat with your pre-selected friends and notify them of your location and ask them to check in. You can also press the button once to get an automated call to your phone, which can help get you out of an uncomfortable situation. You can personalize the message to be from a roommate who needs help, a friend who's suffered a breakup, someone calling you to say you forgot to be somewhere or an interrupting boyfriend. I currently have mine set to the "forgot to be somewhere" call. The call arrives in less than 30 seconds, sounds totally real and gives you time to respond to the questions the call is asking.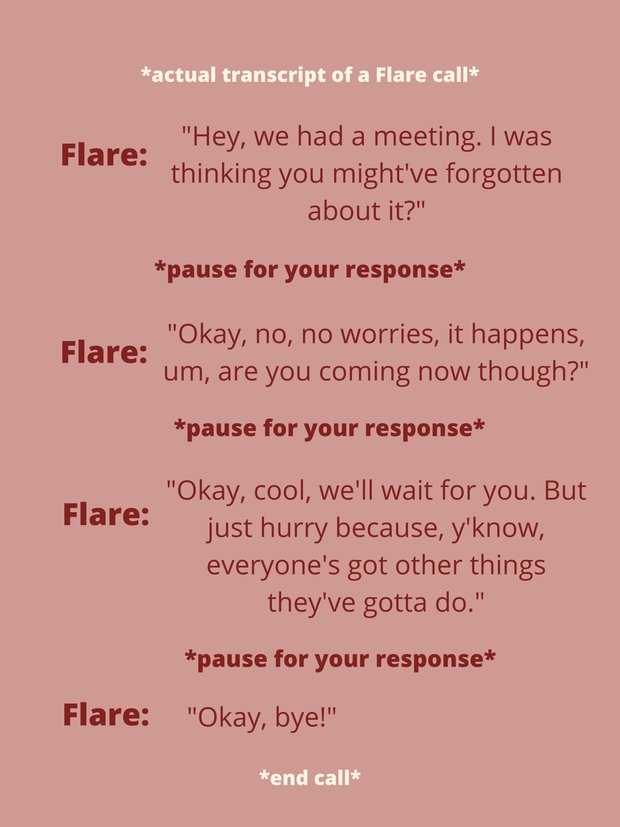 Original Illustration by Maya Ernest for Her Campus Media
These options are more low-key and allow me to trust my gut feeling, instead of using a tool that could escalate the situation quickly. The features were made by survivors of sexual assault and are discreet and easy enough to use that anyone could use them. As a survivor myself, I'm so happy to see something like Flare available to young women. Not only does Flare allow me to low-key leave uncomfortable situations, but it changes the way that we talk about sexual assault. As Flare reminds us on their about page, unsafe situations usually take place in settings that are familiar to us — bars, apartments and even on campus. 
Women shouldn't have to fear walking back from a night class, waiting for a friend at the bar or taking ride-sharing lifts alone. Flare allows anyone to truly live how they want to, without making compromises about safety. Not only do I feel safe owning one, but I feel secure knowing that this option is available to other people like my friends, younger sister and even my mother.
Flare doesn't require charging and is water-resistant. They also offer a 20% discount for high school and college students. Shop here.