There's nothing quite like the butterflies that happen when you meet someone for a first date. Possibilities buzz around in the atmosphere amidst all the jittery nerves and the awkward introductions. Though it's a little heavy-handed to put a lot of expectations on a first date, it can be hard to avoid thinking about what could come next—especially if you're on a first date with someone you've been interested in for awhile.
However, a lot of first dates fall short of these unattainable expectations—simply because most first dates aren't fun enough.
Whether you're meeting someone after a five-minute conversation on Tinder or you've been trying to land a date for months, first dates can be…well, awkward. It's your first time meeting someone, and you're essentially testing to see whether you could work as a couple. Though the classic "let's get drinks" or "let's grab food" are good first date ideas to fall back on, it can also mean loud settings and long stretches of silence if you realize that you don't have anything in common. If you feel as if you're stuck in a consistent cycle of first date duds, you may need to reinvigorate your dating life.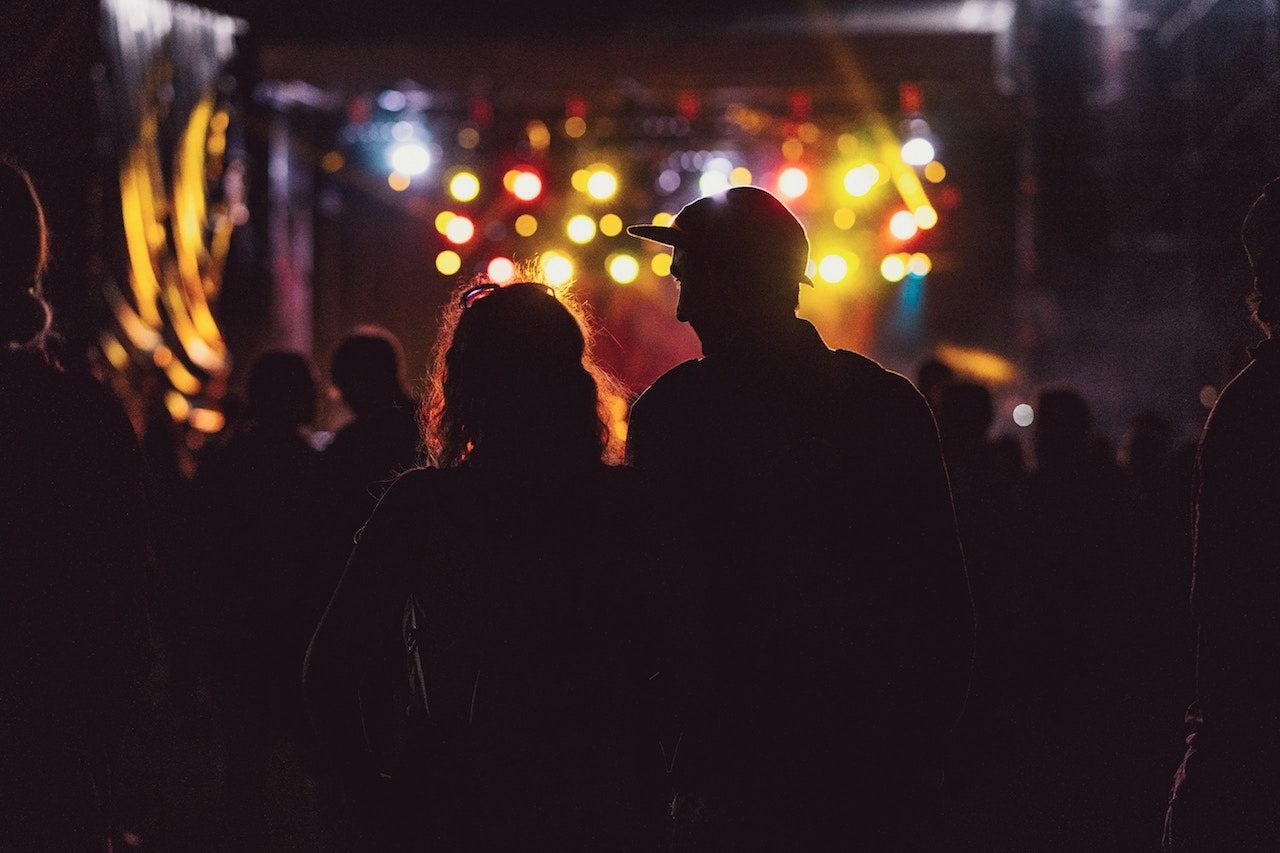 Challenging yourself to new and fresh first date ideas requires opening yourself up to vulnerability. If you're truly looking to find a new partner in life or just a new partner for the night, avoid typical first date tropes of dinner and a movie or grabbing coffee. Explore what you have to offer in a relationship and try to bring that out in your first date, or simply explore what you can do in your community.
If you're seeking to truly get to know the person you're seeing or just trying to have some fun, these five first date ideas will be sure to please you and your potential love interest.   
1. Go to a festival in your city.
Festivals are one of the most exciting places to go to showcase your hometown or city's culture—and definitely not an event to get bored at. A few of my favorite festivals to go to in my city of Boston include local food truck festivals, small arts celebrations, and bigger music festivals. These celebrations often allow you to slowly take your time with your date while getting to learn about their wide variety of interests. It's also a foolproof way to avoid getting bored—there can't be a lull in conversation when you're going off about your favorite taco truck, right?
If you have the feeling that your date might be on the introverted side, small farmers' markets and neighborhood celebrations of local arts are also a unique way to showcase your hometown pride while providing consistent talking points. You can see the artwork that they connect with, and it can provide you with a deeper understanding of that person—even on a first date.
However, if your date is definitely an extrovert, local music festivals or concerts are a great way to gauge not only their taste in music, but their energy as well. Someone's taste in music can say a lot about their personality, and whether you're looking for long-term or short-term relationships, it's helpful to know if someone you're seeing will be more high energy or a soothing calm. An added bonus to going to a concert on a first date? If it doesn't go the way you planned, you can just lose yourself in the music.
2. Do a heart-stopping activity together.
If you're really trying to get your blood pumping and leave a lasting first impression, consider taking your date to an activity they never would have thought about. Risk-taking dates could be anything from riding the tallest rollercoaster at a theme park to taking your date indoor skydiving. The adrenaline rush you'll experience will bring you both together for the rest of your date and give you both a unique story you'll never forget.
If you're an adrenaline junkie but want to keep it more relaxed, maybe ask your date if they want to a do a workout class together or go to an indoor trampoline park like Sky Zone. These ideas take away the small component of fear that comes along with doing something like indoor skydiving or challenging yourselves to five rollercoasters back to back. Let your date see your adventurous side from the beginning!
3. Create a picnic of themed food.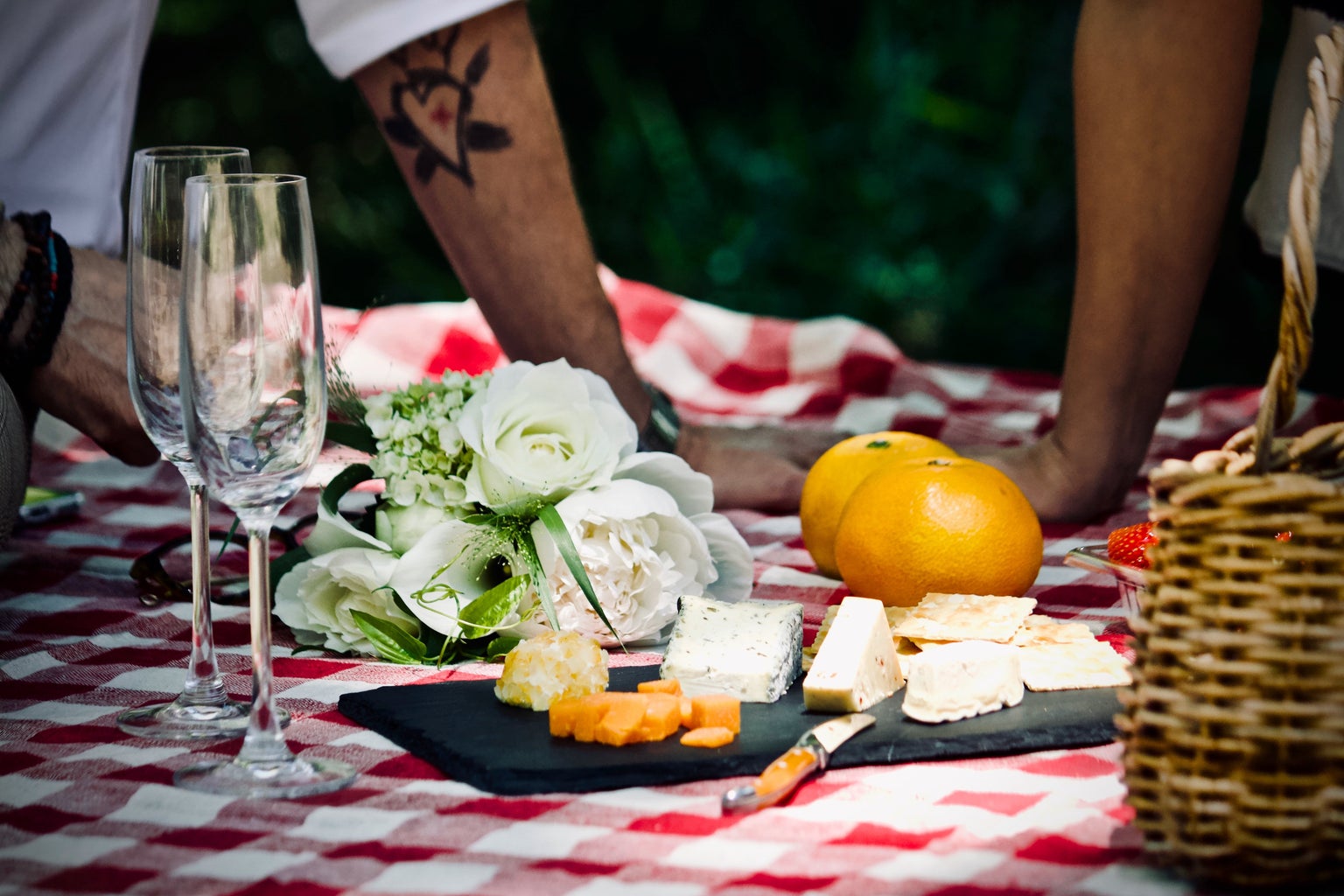 Want to eat food but don't necessarily want to pick up (or share) the tab at an expensive restaurant? Avoid the stilted atmosphere of a dinner date by removing the typical constraints of expectations. Reach out to your date and ask them what their favorite meal is—then prepare it for them and host a picnic in your local park (weather-permitting, obviously).
You can even create a themed menu for your picnic—one popular idea is guilty pleasure snacks from our childhood. What could be better than having an appetizer of Bagel Bites and an entrée of Dino Nuggets (they taste better than real nuggets, I swear)? Asking your date to come up with a theme for a meal shows off your playful but considerate side. A picnic also strips away the fanciness of any bar or restaurant and will allow you and your date to just be yourselves.
4. Get competitive, if you dare. 
This date suggestion is not for the faint of heart. If you enjoy competitive games and want to be a little more daring on your first date, ask your date if they want to go somewhere where the two of you can compete. If you can work together, amazing – but if you want to up the stakes and the tension, compete with each other! Just keep it civil so you don't end up fighting before the date is over.
One popular place where you and your date can work together is Escape the Room, a chain that forces players to devise strategies to escape a room. Though that requires some serious patience, it's a surefire way to see how you and your date complement each other in times of stress. You could also team up and compete in a trivia night about a topic you're both passionate about—embrace your nerdy side!
If you're trying to be relaxed while still remaining competitive, you can also challenge them to a game of pool or a round of cards, especially if you're at a bar. If you're seeking a more regimented and enlivening competition, challenge your date to belt out a song at karaoke or a night of bowling. Again, this date suggestion is not for the ultra-competitive—don't try to ruin a relationship before it's already begun!
5. Take each other to your favorite places.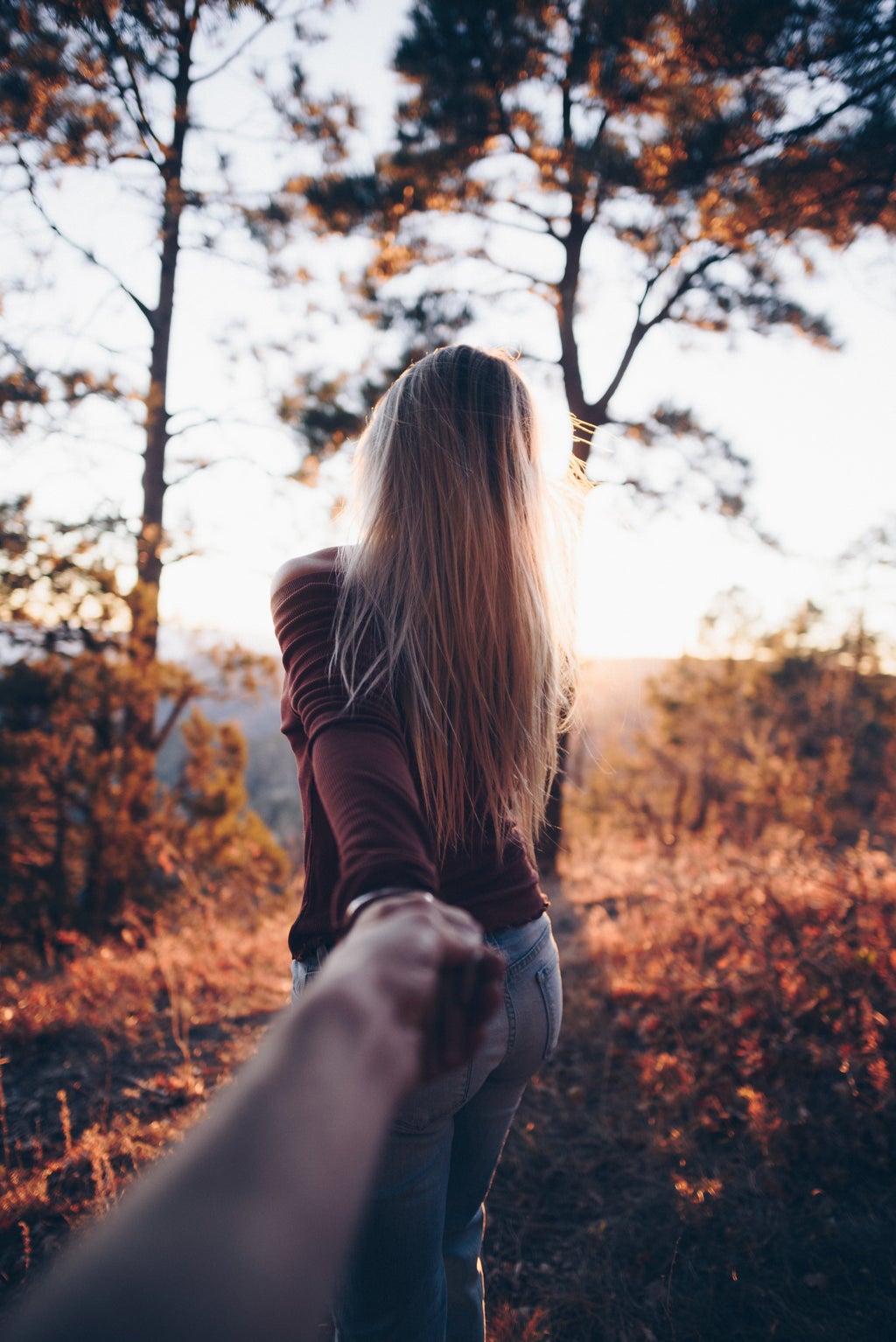 If you're really trying to develop a connection on the first date, take them to a place that means a lot to you. This could be the 24-hour diner that serves your favorite comfort food, the lake by your home where you go to reflect, or a place that is special to you for any sentimental reason. By being so vulnerable and opening up immediately, you will encourage your date to do the same. Additionally, taking your date to your favorite place will reveal a lot about who you are, and they might want to reciprocate the favor and take you to their safe corner of the world.
One important aspect to remember with this date is while it may not be daring in terms of location, it could definitely be more of an emotional risk to open up. If you're ready to take on this challenge and connect with someone on a deeper level, go for it. If not, you may want to stick to your local food festival or theme park.
Whatever first date experience you choose, you will learn from every date about what you want in the future and what you don't want. While these different first date suggestions may provide more conversation and show you another side of a person, don't force a connection that isn't there just because you want a second date. Above all, allow yourself to lose yourself in the date and have fun—be present in the moment!