Keech Combe Shetty's daily life goes beyond just leading a company – it's operating in a mission-driven sphere to change the lives of women everywhere.  As the co-CEO of Combe Incorporated and CEO of Vagisil, she is a shameless advocate of women's intimate health, and empowers women to take charge of their bodies. 
Recently, attendees at the 7th annual Her Conference in NYC had the special opportunity to learn from the Vagisil leader herself, taking in everything from career wisdom to women's wellness real talk. Below, we're sharing three significant insights from Combe Shetty and what it's like to stand at the helm of a major women's health brand.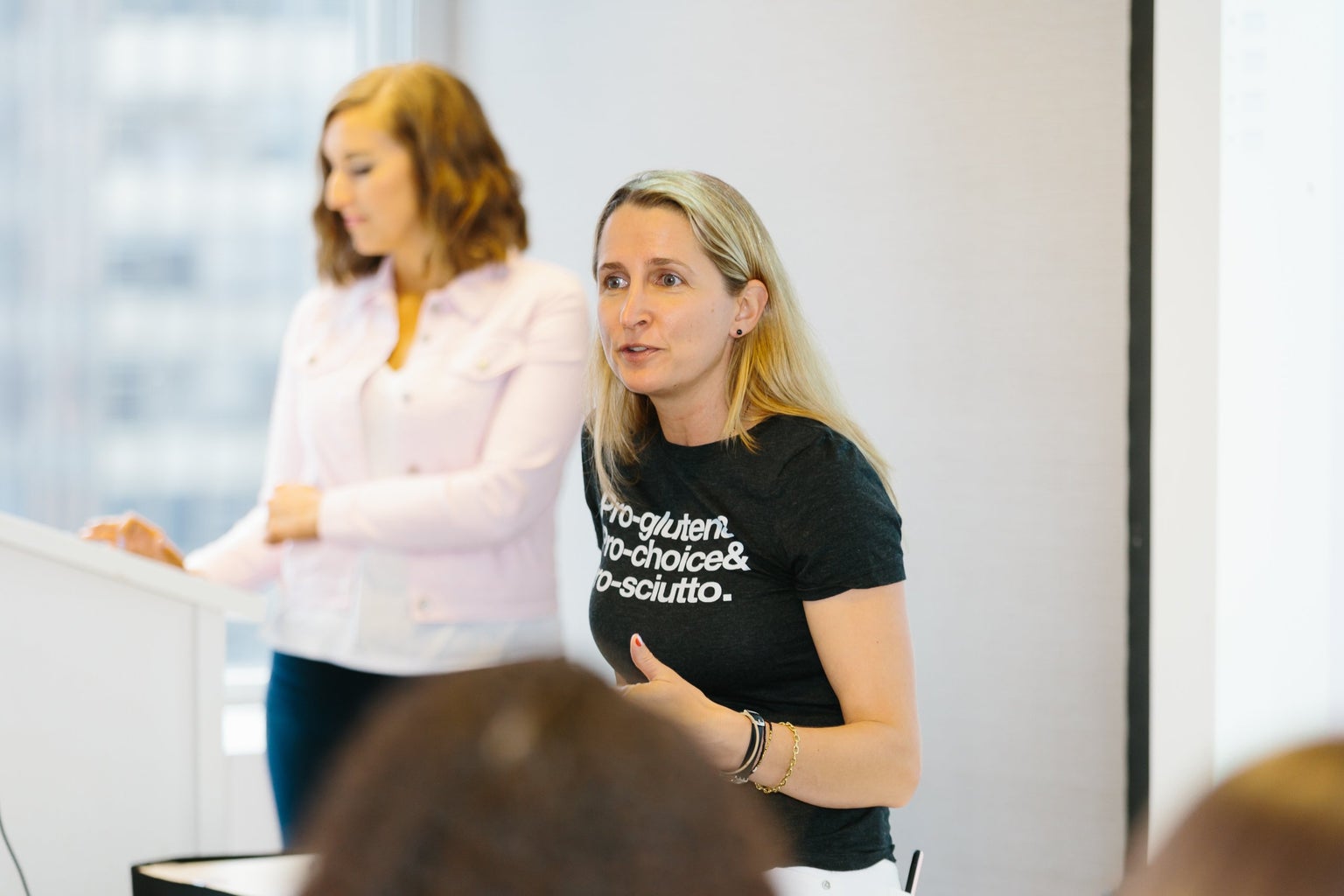 1. Becoming CEO doesn't happen overnight – even if it is the family business.
This might surprise you: Vagisil actually began back in the 1974 when vaginal health was still a very taboo topic (the government literally tried to tell women that vaginal itch didn't exist, FYI). Combe Shetty's grandparents founded the company together after noticing that women were using products that had no place in or around a vagina to stop itch and other issues. To give women safer, more effective options, they created Vagisil crème – and the rest has been history. The Vagisil brand now lives within Combe Incorporated, a larger company of which Combe Shetty is the co-CEO with her husband.
Despite the long history of success and family involvement established for Combe Inc., Combe Shetty emphasizes that her current leadership didn't come without work and training. "You know, a lot of people assume that because my name is Combe and the company I lead is called Combe, that the path to the C-Suite was an easy one," she explains. "But no career path is ever easy…and in a family business, you still need to prove yourself. Maybe even more so."
Specifically, Combe Shetty's path led her from undergrad at Northwestern to a global marketing role at Estee Lauder, and then to Kellogg School of Management where she earned an MBA. She knew relevant experience would be needed to take over her family's business and wasn't afraid to start from the bottom and work up.
2. Vaginal health is still a taboo topic.
Aside from Combe Shetty pushing boundaries in the family business, Vagisil is a pioneer of its own kind. "My grandmother came up with the name Vagisil. The name really freaked people out." Combe Shetty says. 40 years later, not enough has changed for lifting stigma and encouraging conversation surrounding vaginal health.
Combe Shetty notes: "In our research we see that almost 50 percent of women are still embarrassed to say the word vagina. Many have never talked to anyone about their vaginal health – not even a doctor. And now, the gains that women have made around reproductive rights and contraception in the past three decades are being threatened, so we're at risk of going backwards not forwards." So, what keeps Vagisil working towards a place of empowerment and open dialogue? Leading with a consumer-centric philosophy and focusing on what women truly need, even if they feel ashamed to talk about it.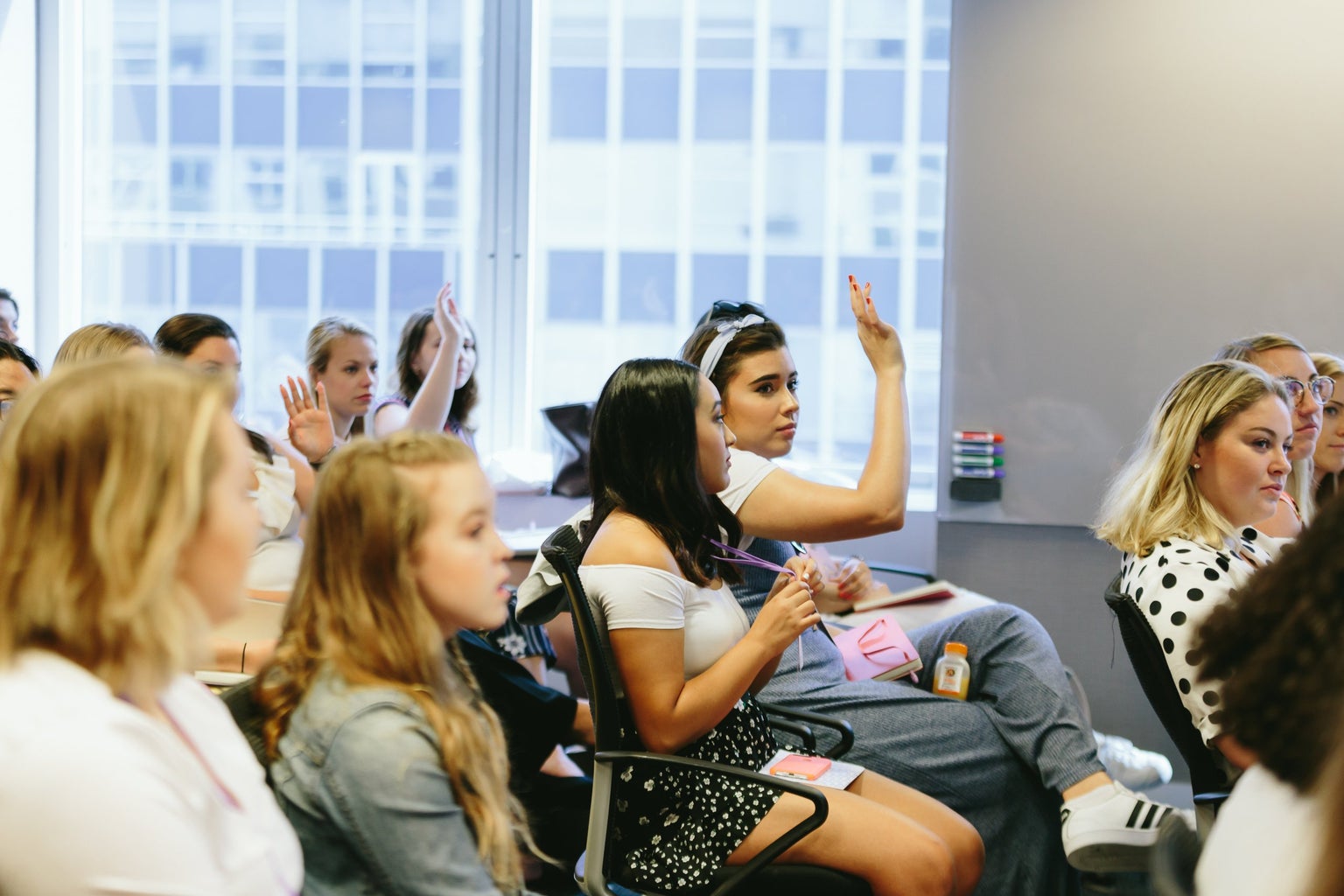 3. There's a lot more work to do in the area of emergency contraception.
Sure, Vagisil covers everything from odor and itch to dryness, but Combe Shetty noticed that one area of health is still very misunderstood and under-accessed: emergency contraception. Channeling that incredible Combe entrepreneurialism, she and the Vagisil team introduced Preventeza, an emergency contraceptive that, when taken within 72 hours of unprotected sex, can help prevent pregnancy before it starts.
"We learned one-in-two women may need emergency contraception, but only one-in-ten have actually used it," she explains. "There's really only one player in the market — and given how much confusion and shame there still is around EC — I'd say much more work needs to be done educating the public or lifting the stigmas around something so common." As far as recent efforts to restrict women's choices and access to contraception? Combe Shetty states that new limitations "have only emboldened [them] to do more."
She asks us to think about it this way: "If 50 percent of us may need emergency contraception at some point in our lives, we've got to reduce the shame and make sure women have access to it." That right there is enough to make anyone keep pushing the conversation on women's sexual wellness. As Combe Shetty and Vagisil continue to open doors on these crucial topics, it's important for women to follow and reclaim the vaginal health space as normal, instead of something to be ashamed of.