In Her Campus' series Closet Check, we're getting a look inside the closet of a college student and learning all about how they put together their favorite outfits. In this piece, we talk to Beth Crevier, a senior at Bridgewater State University who knows comfort is key.
Name: Beth Crevier, 26
Year: Senior
School: Bridgewater State University
Where do you live? At home
These responses have been edited and condensed for clarity.
The Closet Check
My closet isn't big, but big enough. I love my closet because I think it's the perfect size! I was able to add in some organization products for certain items, like my shoes and extra hoodies. I also added a three-drawer plastic container for extra skin care and little knick-knacks! I have four shelves in my closet that I put buckets on to hold all my at-home nail kits and shower items. I only hang button-up shirts and crewnecks and then I use my bureau for more everyday items like T-shirts and denim! I love using that long top shelf for all my hoodies because it's easy to see which hoodie is which.
My closet is small but effective. I have spent many days when it feels cluttered, reorganizing to maximize the most space efficiently. I have done a good job with fitting the most things I can in there, and you can find a lot of organization tips and pictures on Pinterest and cubbies and buckets and things from Target, Walmart, or Amazon!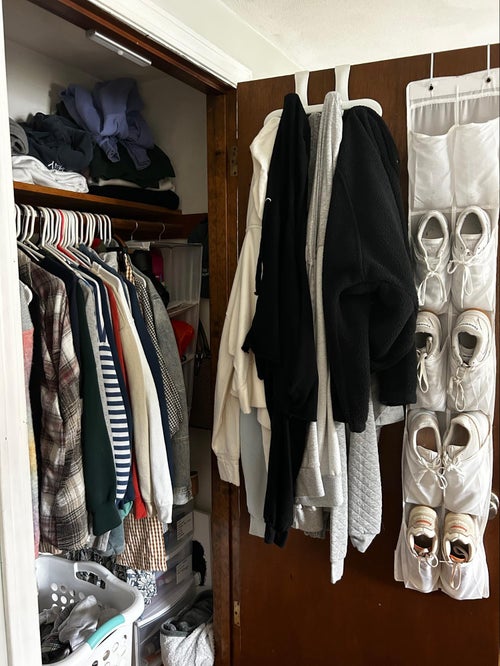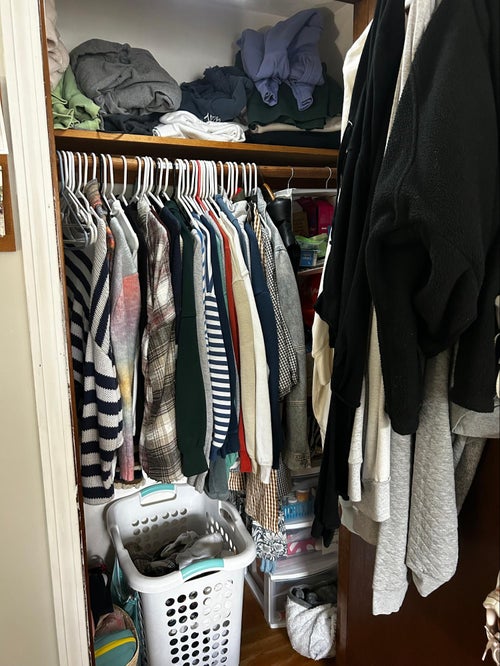 Creating The Fits
I am crazy and love to plan my outfits the night before, especially if I have somewhere to go! It keeps me motivated and I feel more productive. I tend to sleep past my alarm, so it helps when I am feeling rushed in the morning.
If I am working from home I like to wear something simple, like leggings and a big T-shirt. I also love denim — my favorite brand is Levi's — so I feel like denim is pretty easy to pair with a fun top and cute cardigan. Matching sets are also a go-to for me!
What I'd Wear: To Celebrate Thanksgiving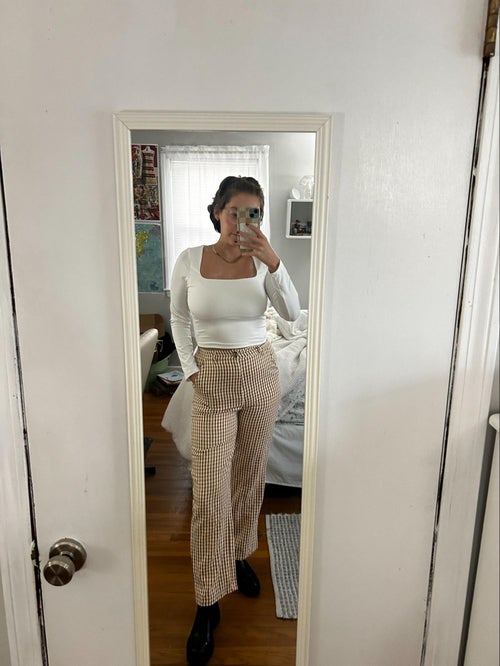 I love these pants! They stand out and are different. They are also so comfortable and stretchy. I love a good square neck top, and though this one is super basic, its very silky and looks more classy than it is!
What I'd Wear To: Class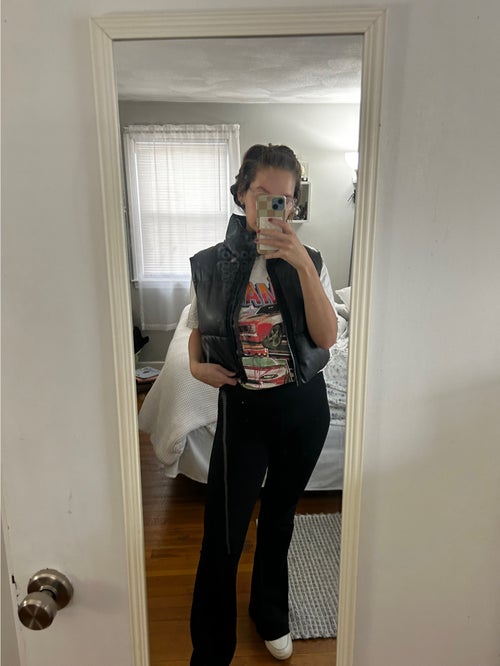 When I go to class, I always want to pick something I am going to be comfy in. I love a great vest, and this one from Zara goes with everything! A perfect touch to my outfit as we are heading into the colder months. I probably wear leggings five out of seven days a week, and this pair from Aerie has a little bit of flare to it. I am a T-shirt girlie and own so many — such a great basic staple in my closet!
What I'd Wear To: An Internship Interview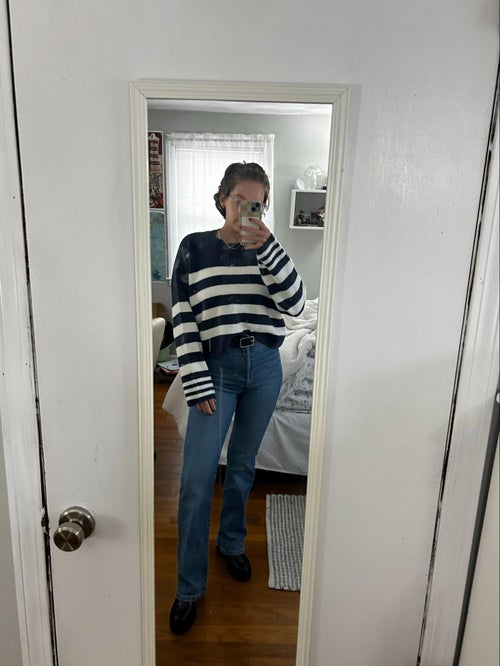 This sweater is super soft, and I want to make sure that I am comfortable! I accessorized with a belt and necklace to give a little pop of silver. Also, flare jeans are so in right now, and these Levi's are my new favorite pair of denim!
What I'd Wear To: A House Party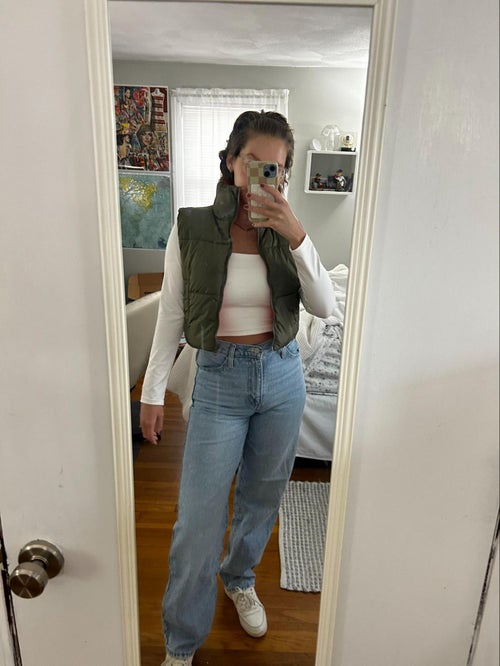 OK, I am obsessed with this fit! Levi's jeans are the best and so comfortable, and of course they had to be flare! The top is very versatile, so I paired it with this Steve Madden vest, which is also reversible. Such a go-to! The Reebok sneakers are a must for a casual and simple fit.