Whether you have wavy, curly, or coily hair, you have probably struggled with how to get your hair under control. I spent most of my adolescent life fighting my lion's mane until I decided to let it win. When I started uni, I let my curls go wild, and it has been the best style decision I ever made. The tricky part came immediately after I made my choice: how do I take care of my curls? 
Step One: Identify your curly hair type
I wish I could say that curls were as simple as straight hair, but there are so many different factors that you have to consider, as well as a few different types of curls. Here is an article on identifying your own curl type. Next, ask yourself some questions about your hair and environment. Below is a list to get you started:
Do I color-treat my hair?
Do I use heat to style it?
Is it frizzy?
Is it humid (or does it rain a lot) where I live? Is it dry? Cold? Hot? Sunny?
How often do I sweat or swim?
Now that you have considered your own circumstances, it's time to break down your routine!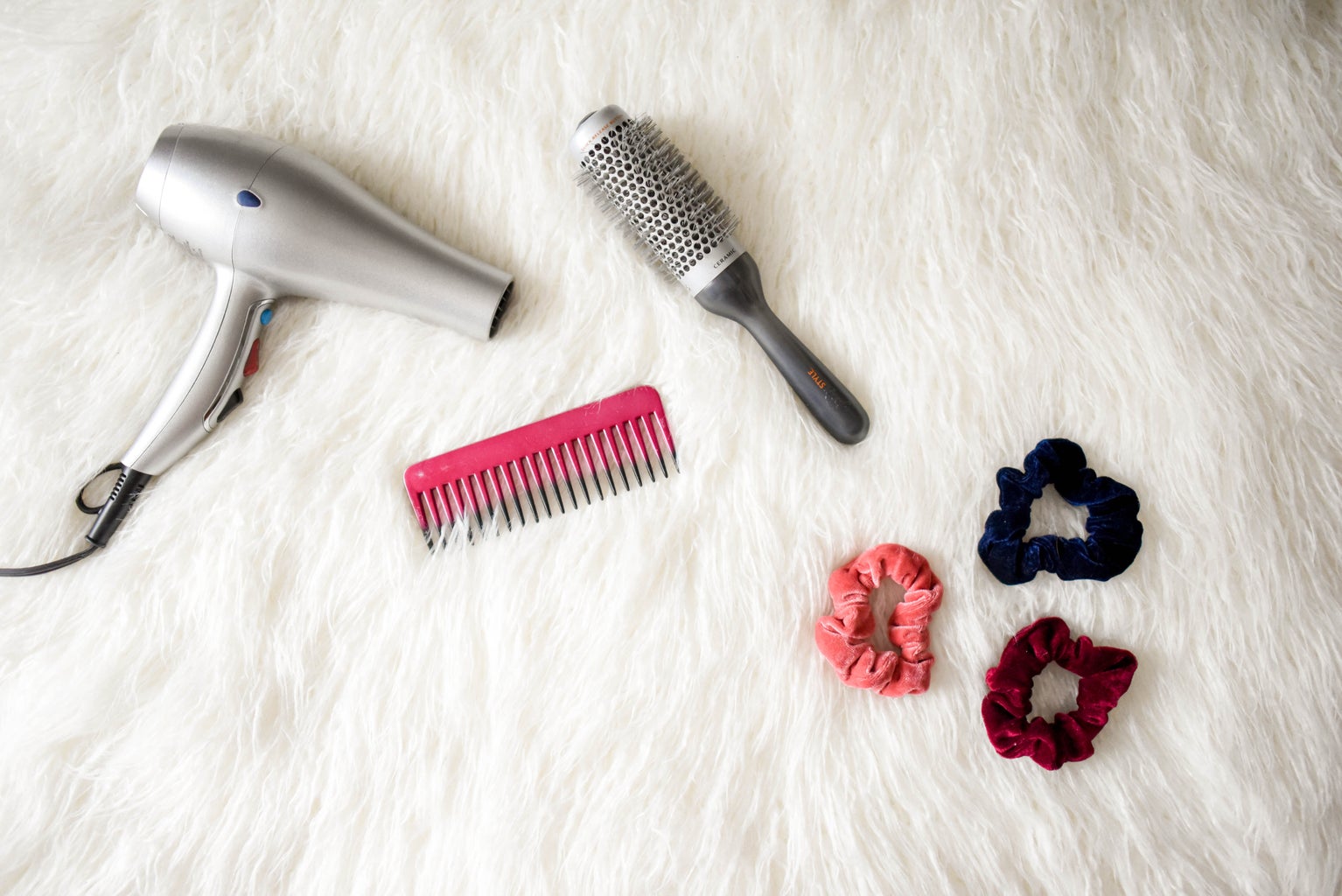 Step Two: Washing your hair
There are thousands of resources out there that all say very different things about what to do with your hair. Curly hair is prone to dryness and breakage (hello, frizz!) which makes this debate even more crucial. I wash my hair everyday because I workout everyday. Because of this, my hair can get very dry, so picking a shampoo and conditioner that is extra moisturizing is key. I use Living Proof's new curl collection and it is, hands-down, the best product line I have tried. They have you take a short quiz and then recommend products in the collection based on your answers. I also recommend Ouidad for your curly hair needs. If you are looking for something less expensive, OGX and Shea Moisture are also very good. If you do not wash your hair everyday, I recommend using a scalp scrub to help remove buildup. Plus, it feels heavenly! One to two times per week, you should deep condition your hair. This helps rehydrate and keep your curls bouncy. I would start with once per week and then see how it is – sometimes the conditioner can weigh the curls down. For a deep conditioner, I recommend Shea Moisture Coconut & Hibiscus Curl & Shine Hair Masque. 
Step Three: Drying and styling
I wish drying curly hair was as easy as wrapping it up into a towel and letting it go, but alas, it is not. Instead of the towel that you used to dry the rest of your body, try either an old t-shirt or a special absorbent hair towel, like this one. They are gentler on your hair and do a much better job than a regular towel. Unwrap the towel and tilt your head down to let the curls fall and use the towel to squeeze the remaining water out. Slowly, hold the ends and flip your head upright and let the hair fall naturally. Next comes the product. One oil, one heat and UV protector, and one gel or mousse is my formula. For oil, I would recommend using coconut, marula, or moroccan. I use OGX marula oil, but they also have coconut and morroccan if you prefer either of them. The oil really hydrates the curls and keeps them soft.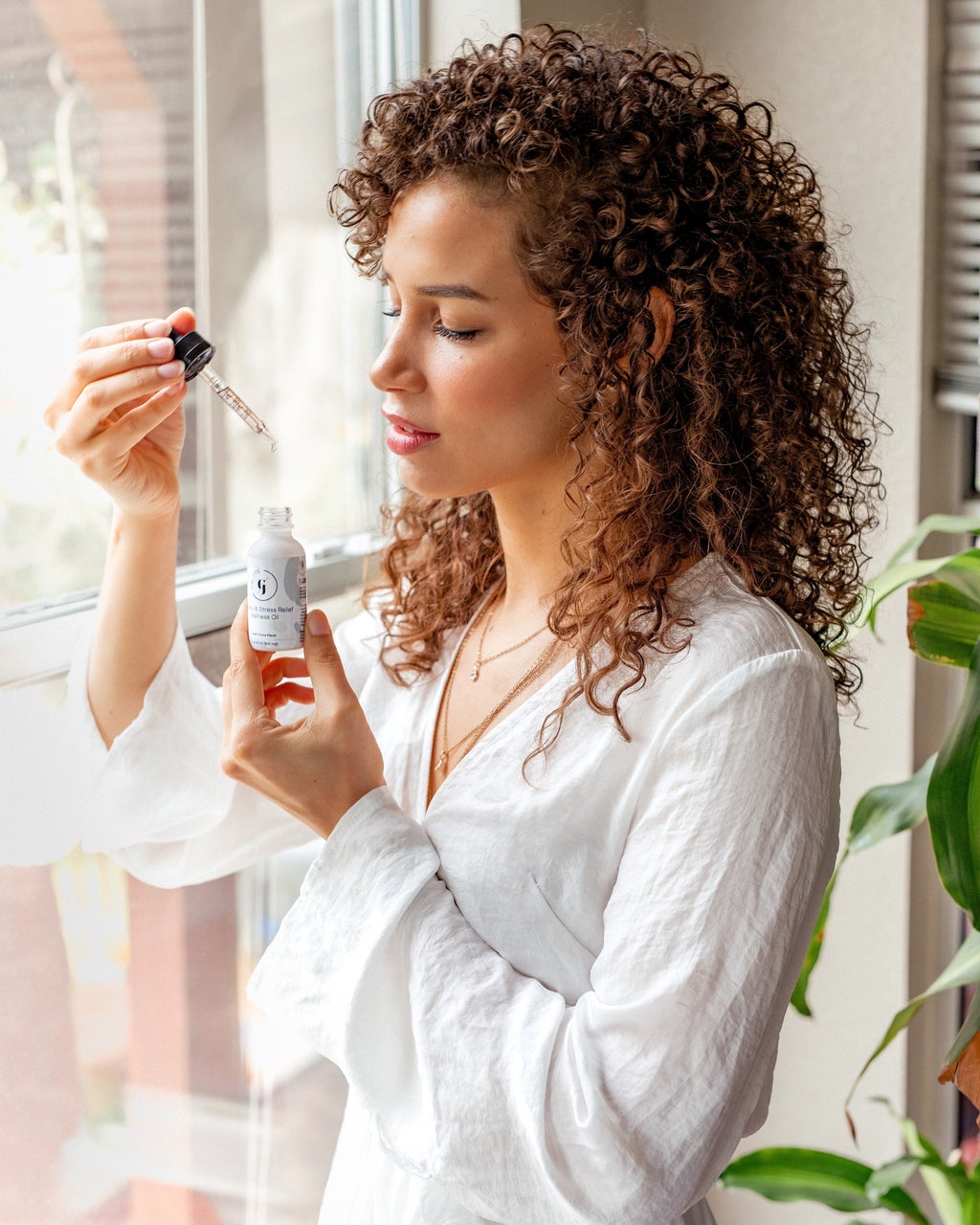 Heat protector and UV protector will keep your curls from drying out and breaking. Even if you don't heat style your hair, I would recommend putting this in as an added layer of protection. I use Bumble & Bumble's Hairdresser's Invisible Oil. Finally, I finish the look off with some gel. Finding the right product to hold my curls took a while because they always felt so crunchy after the product dried. Now, I use the Living Proof Curl Definer, which has just the right amount of hold without giving me that crunchy sensation. Not Your Mother's Curl Talk Frizz Control Sculpting Gel is fantastic as well. Remember, a little bit goes a long way! Finally, you can either let your curls air dry or use heat on them. A typical hair dryer concentrates a lot of heat on a small area, which can dry your hair out. I recommend purchasing a diffuser attachment, as it helps spread the heat over a wider surface area. Most hair dryers will have the attachment with it, or you can buy it separately. When diffusing, tilt your head to the side you are drying and put the dryer at the ends of your hair. Move the dryer up, bunching the hair, until it is at your roots. Leave it until it is dry and move on to the next section. Throughout the day, if your hair needs a refresh, a spritz of water does the trick.
Curls are delicate, but when you put the effort in, they look fantastic. Don't fight your curls, let them go wild!