Let's get real about March Madness: You don't have to be a diehard basketball fan to get in on the action (or show off your school spirit)! Sure, some of us have been looking forward to this since last year's playoffs ended, but the rest of us just want to have a good time cheering with friends… or, to be honest, looking school spirit-chic on Instagram.
So, get inspired for your game-day look. With the help of Garnier Color Styler, we've put together ensembles for every enthusiasm level – from The Superfan to The Life of the Party – but none of them are complete without color. Create any look you want, from subtle bronze streaks, to a bold, blue ombre – or for those extreme fans (and for the guys), dare we suggest a red mohawk? The color washes out in two to three shampoos, so whether you're the first one to the stadium or the one "watching" on the couch with friends, support your team by going bold – with no risk.
Check out the best March Madness looks, and score your coupon for a discount on Garnier Color Styler to complete your look!
1. Diehard Team Fan
Garnier Color Styler in Blue Burst, $7.99 at Garnier and available in Target, Walmart, Walgreens, CVS & Rite Aid
Go big or go home! You're 100 percent ready to cheer on your favorite players as you scream for your team – and your eye-catching hairstyle statement lets everyone know you're in it for the win. Since you're here for the game (not for the photo ops), throw on your team's jersey with some colored leggings and your sporty sneaks. Add a hat, a foam finger and a quick mani to match, and you're looking the part of the Diehard Team Fan (which, hello, you so are)!
2. March Madness Enthusiast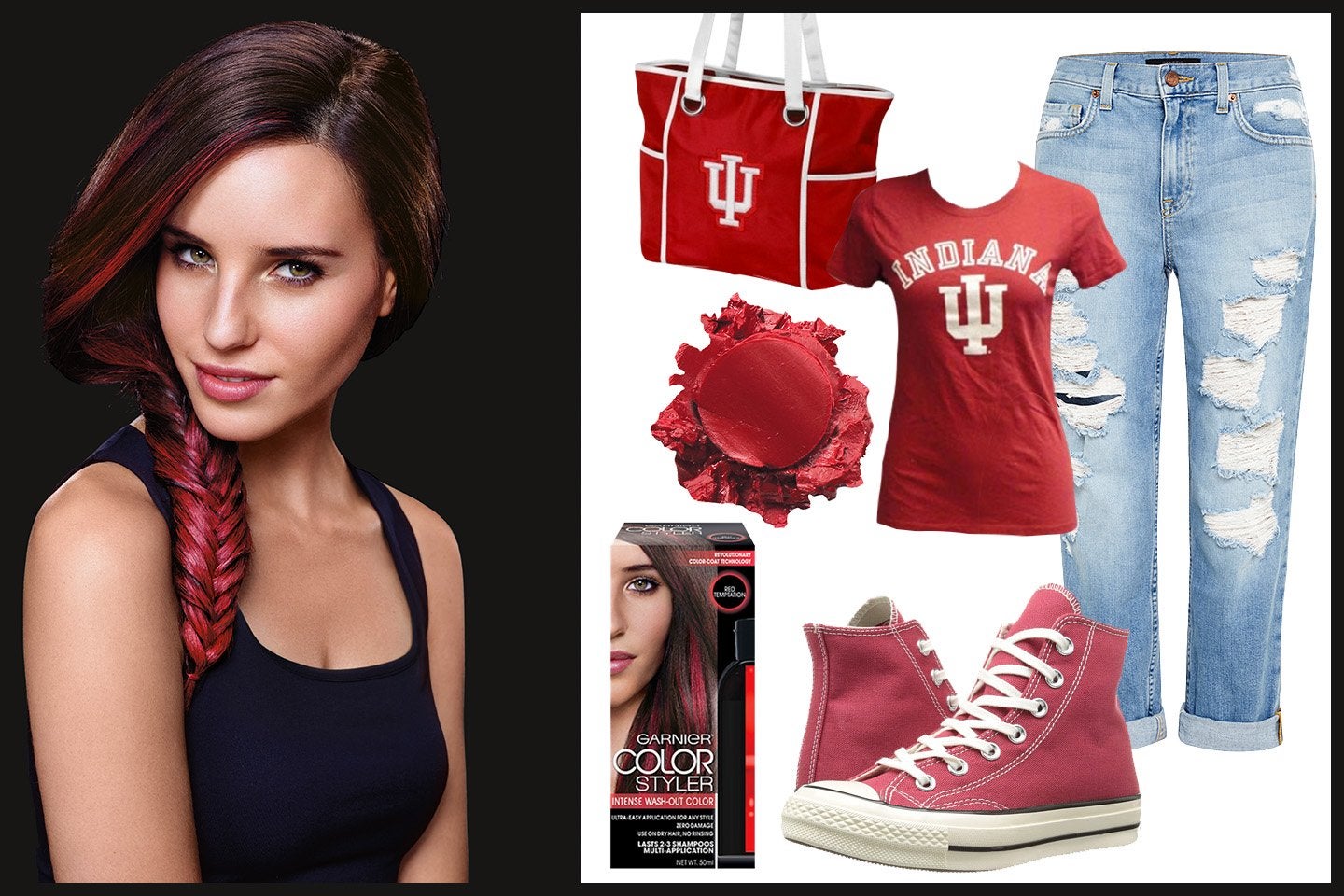 Garnier Color Styler in Red Temptation, $7.99 at Garnier and available in Target, Walmart, Walgreens, CVS & Rite Aid
Maybe you're not super obsessed with just one team – and that's okay! If you're a general basketball lover who's just stoked for this month's March Madness festivities (all you want are good games!), go sporty-chic with a school-spirited T-shirt, some destroyed boyfriend jeans, Converse high-tops, a great game-day tote and red lipstick to rep your spirit in style. Add a splash of color to your hair to stand out from the crowd, because you aren't just an everyday fan, now are you? Be better than that!
3. Just in it for the Instagrams
Garnier Color Styler in Purple Mania, $7.99 at Garnier and available in Target, Walmart, Walgreens, CVS & Rite Aid
Sure, basketball is pretty fun to watch – but let's be honest, you're just here for the Insta opportunities (VSCO Cam, anyone?). Your punchy purple locks will look absolutely perfect under that Valencia filter – especially when you put your whole ensemble together. Just add your team's V-neck T-shirt, a matchy-matchy bow and a temporary cheek tattoo (to show your followers what a dedicated fan you are, obviously). Can't forget the phone case, duh! Throw on purple sunglasses, lipstick and nail polish if you're feeling like an overachiever, then prepare for the 'likes' to roll in. "Go… – wait, what's our mascot again? I was adding hashtags."
4. Life of the Party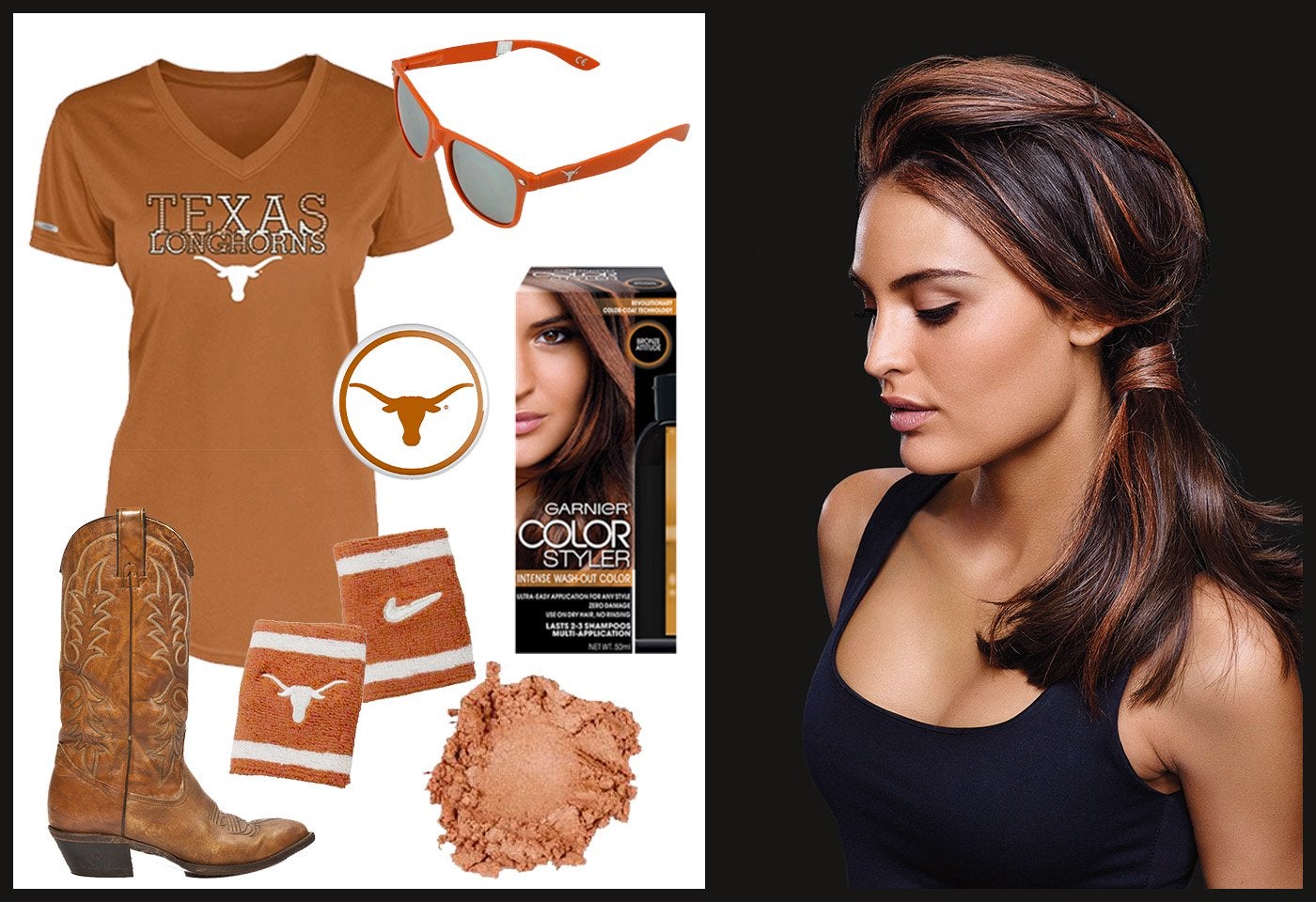 Garnier Color Styler in Bronze Attitude, $7.99 at Garnier and available in Target, Walmart, Walgreens, CVS & Rite Aid
You're not one to turn down a basketball game, but not because you're cheering anybody on – you're just excited to be around your friends, pumping everyone up for the big game! You're in it for the social scene and any excuse to party with your friends (no shame!). Since you're already wearing your comfiest casual T-shirt and essential cowboy boots (all the better for dancing during commercial breaks!) and showing off your team spirit with wristbands, sunglasses and a button, all you need are some bronze statement hair streaks and eye shadow to match. Game on!
5. Crushing on the Court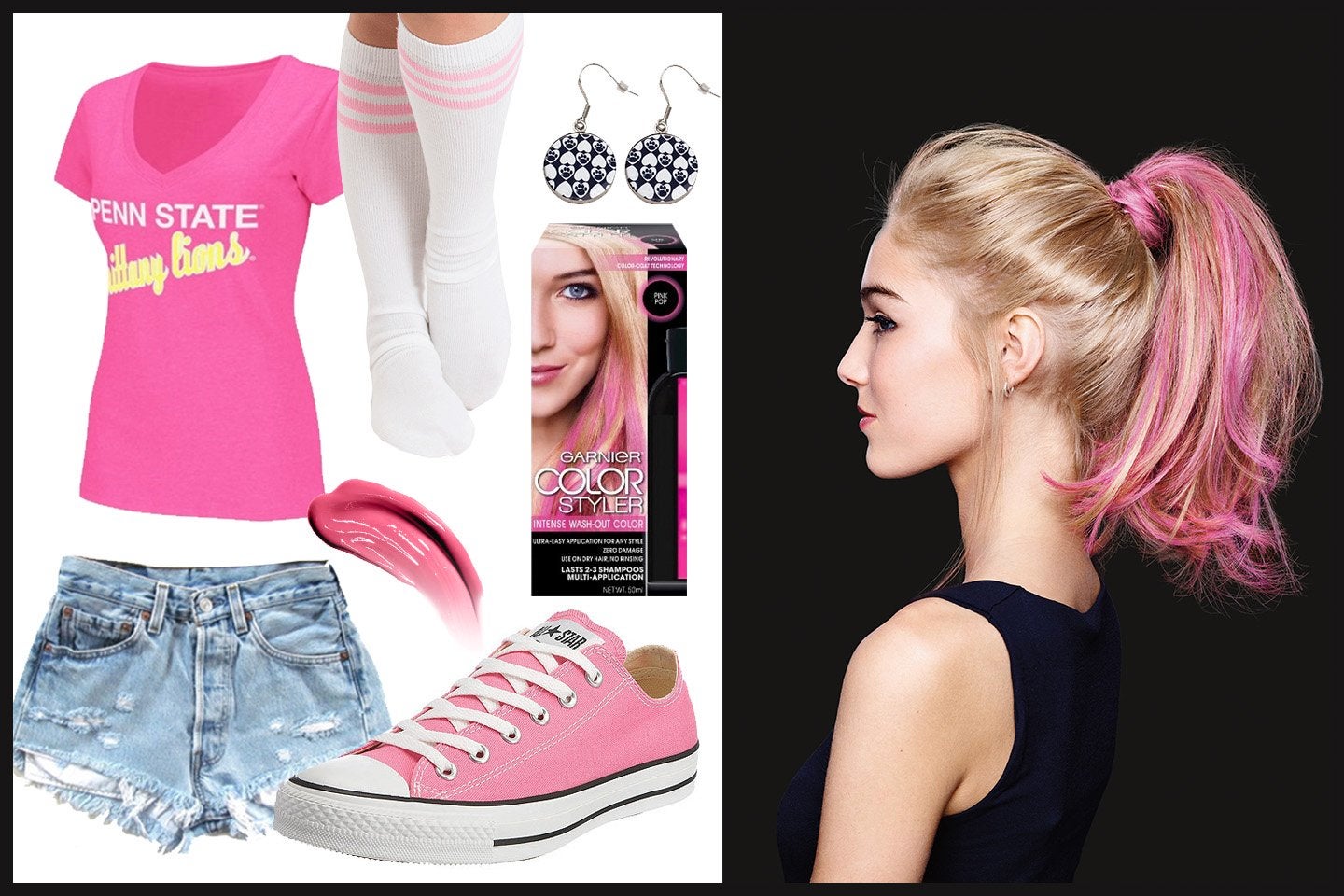 Garnier Color Styler in Pink Pop, $7.99 at Garnier and available in Target, Walmart, Walgreens, CVS & Rite Aid
Let's face it: You're here to flirt with the players and fans, not to follow the game. If you're going to flirt it up, then you obviously have to stand out – a pop of pink in your hair is the way to go! Just throw on high-waisted shorts, a V-neck tee (cropped, if you're feeling extra bold), low-top converse and sporty tube socks to complete the flirty fan look. Then add a bow and some pink lipstick to top it all off. Why? Because you can! We can just picture you cozying up to the team captain… whom you'll later decide you're too good for, of course, because you so obviously are.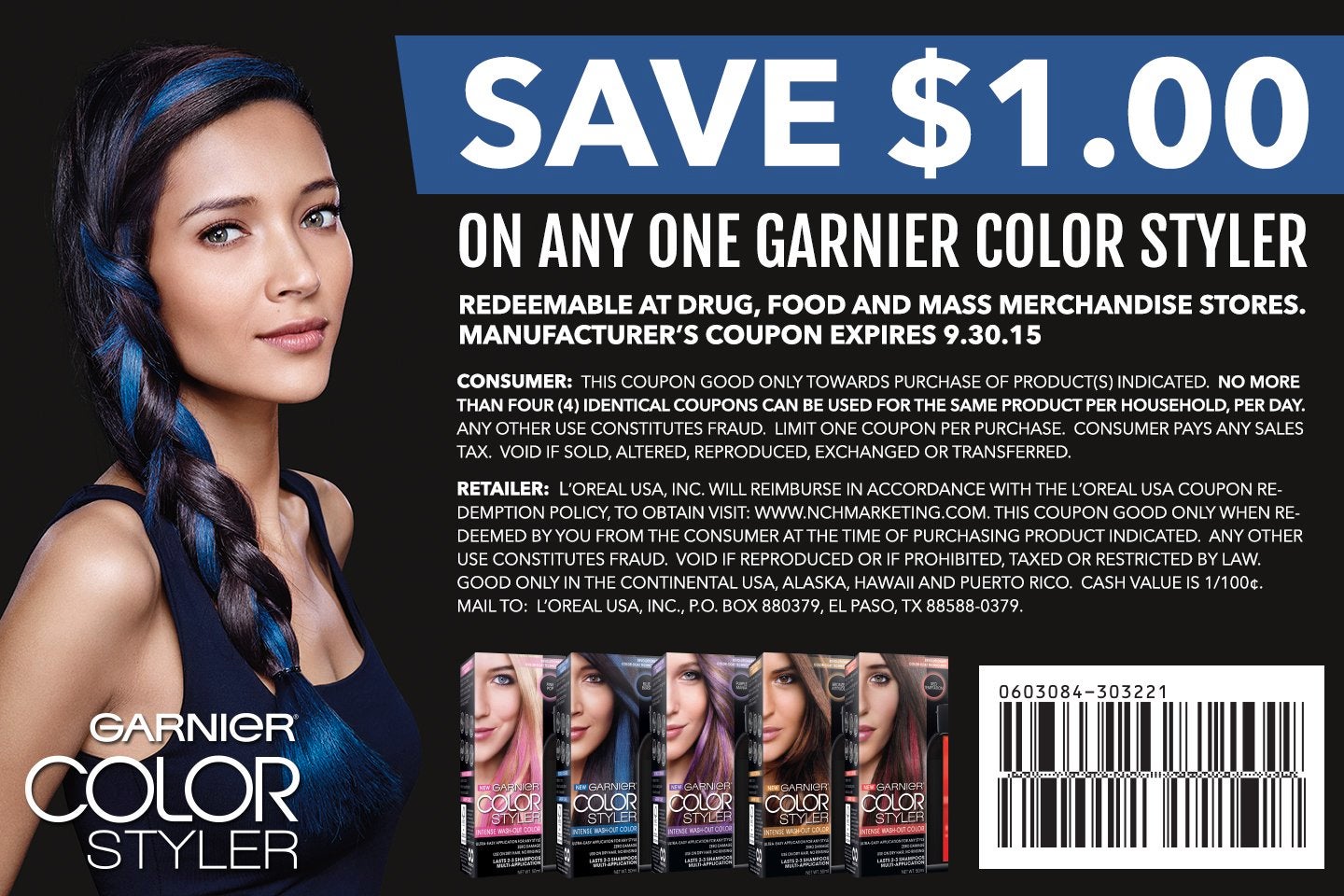 Get your game day style in gear already! Download the coupon above for a discount on Garnier Color Styler, and play up that school spirit in your team's colors. Make the most of that March Madness muse! We hope we gave you some inspiration with these school-specific examples, but you can rock the looks no matter which team you root for. Then, be sure to share your selfies! We'd love to see your looks – tag #ColorStyler, @GarnierUSA and @HerCampus to show off your spirit!