Fairfax is renowned as LA's streetwear hub and home to brands like Supreme, Golf, AAPE and Diamond Supply Co. Rappers, influencers and trendy millennials flock to Fairfax to be the first to debut new styles and maintain the hype around Fairfax's street-style reputation. But, it seems like it takes a certain kind of person to be able to pull off these hype-beast styles that we so commonly see coming out of Fairfax, like ASAP Rocky's life-vest inspired look and Virgil Abloh's funky zip-tie sneakers. 
I have been following streetwear trends for a couple years now through my celebrity crushes like Justin and Hailey Bieber, but have been hesitant to try out the trend for myself. So, I set out on a journey to figure out what makes Fairfax's iconic style and how I, someone who is super unfamiliar with dressing in streetwear, could start to expand my style.  
Shoes (Lace it) 
The first thing I noticed while I was strolling down Fairfax Ave were all of the cool shoes passing by me on the sidewalk. It was tempting not to ask every person I passed where they got there shoes from, seeing as I am on a very serious hunt to find some great new sneakers. I noticed big name brands like Golden Goose, Balenciaga, Nike and Yeezys, but what really caught my attention were the more vintage inspired shoes. These vintage tennies were way less try hard and still equally as hypebeast and Fairfaxy. The shoes that I liked were usually worn in, white base with colorful accents or had some sort of pattern or cool design. 
Note to self: it doesn't matter the brand as long as you can pull off some cool vintage looking tennis shoes.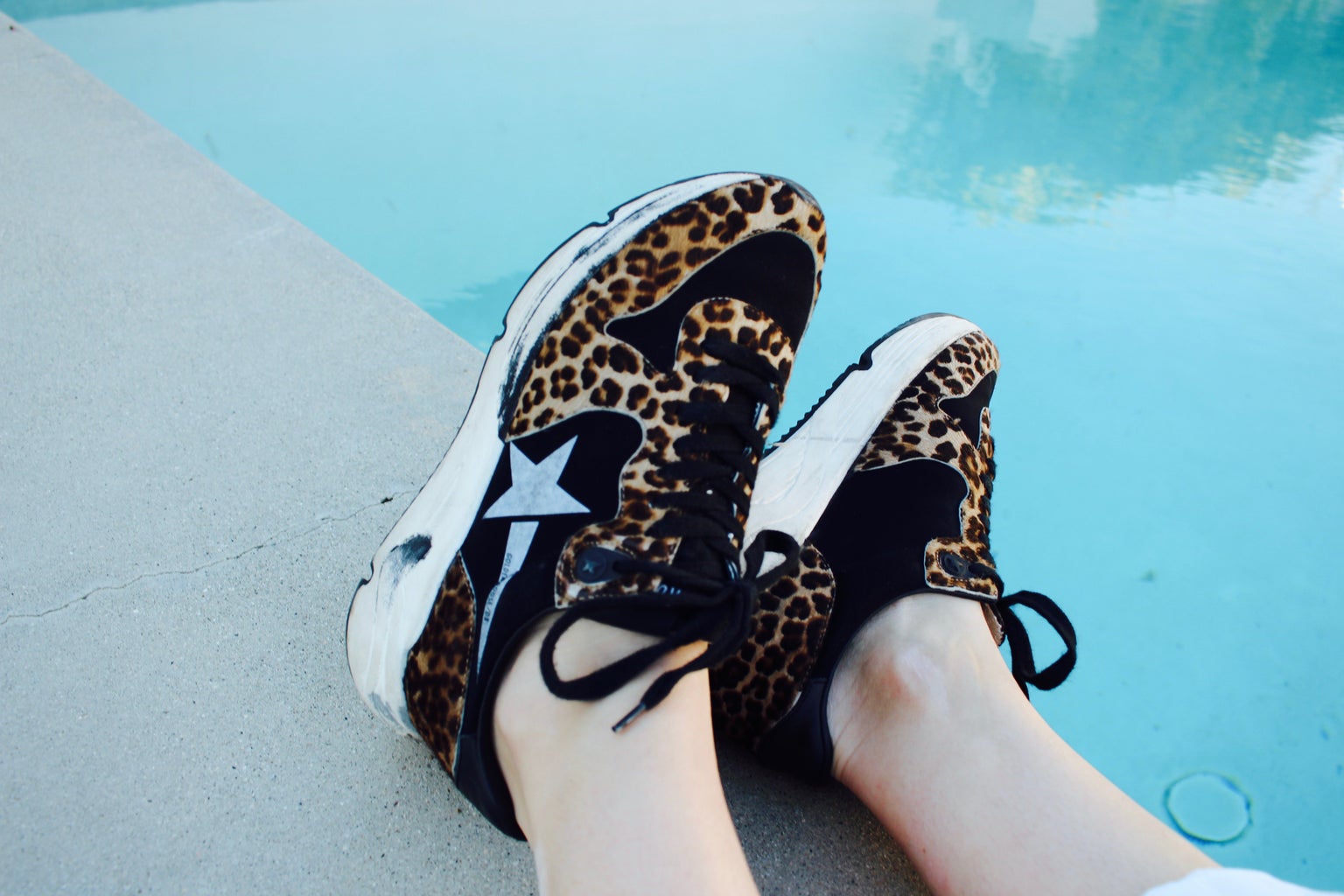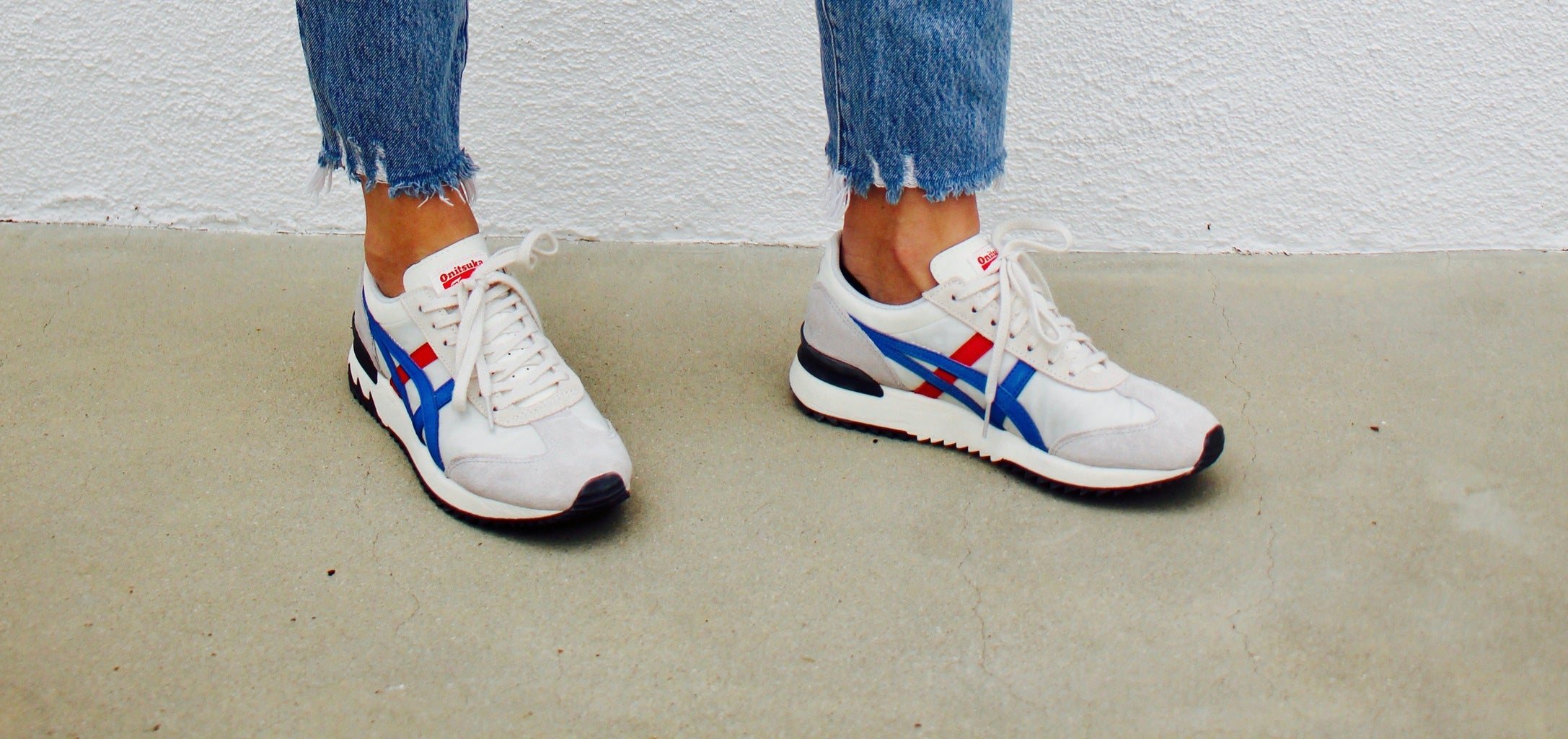 Onitsuka Tiger Sneakers
If you don't think you have the sneakers cut out for street style, then Doc Martens or any type of chunky boot is always a good option.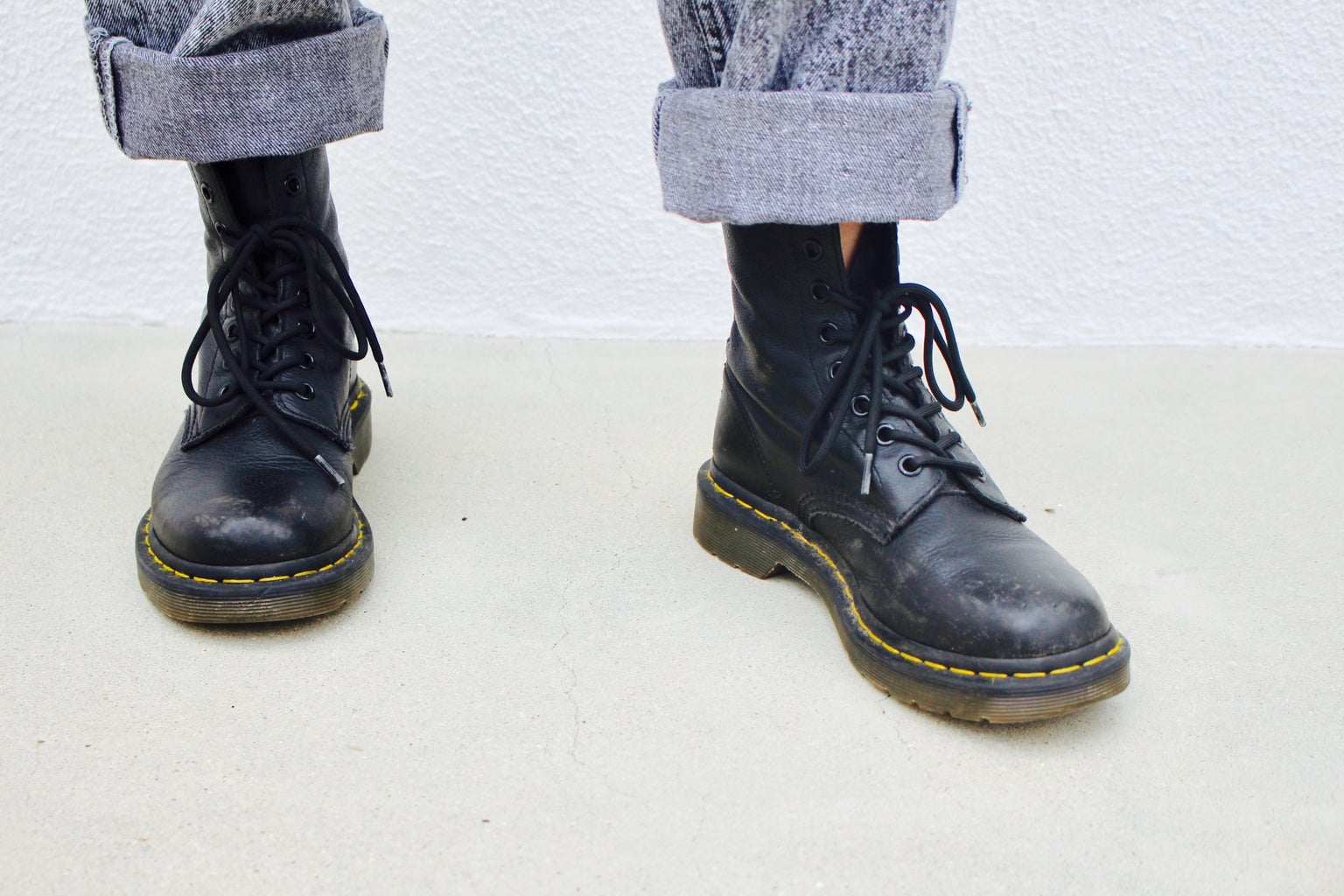 Pants (Zip it)
On Fairfax it's all about the baggy pant. The three main styles I witnessed were baggy denim jeans, work pants and different variations of plaid pants. The easiest look to pull off is definitely just throwing on some Levi's or baggy mom jeans and calling it a day.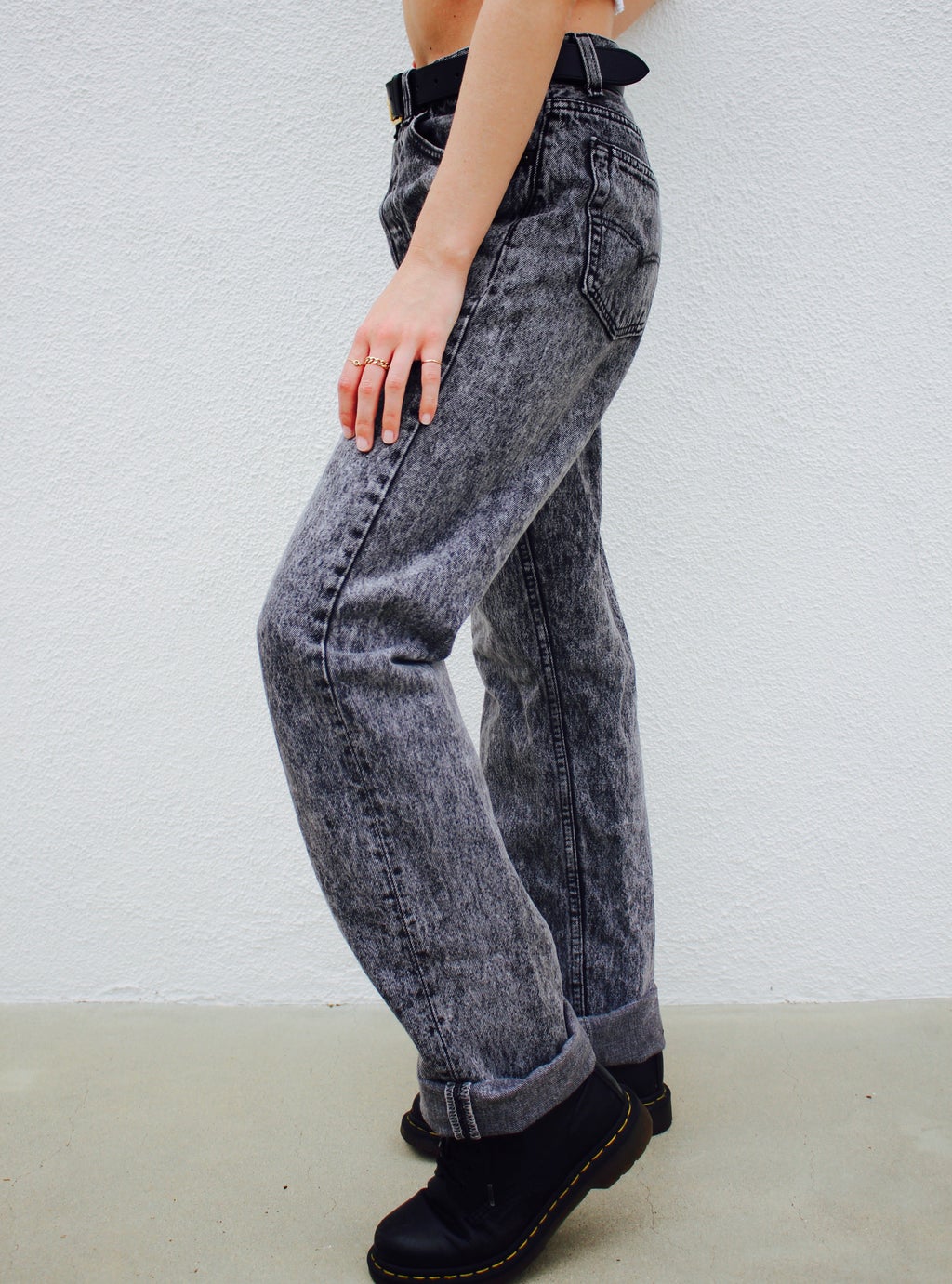 Black Acid-Washed Levi's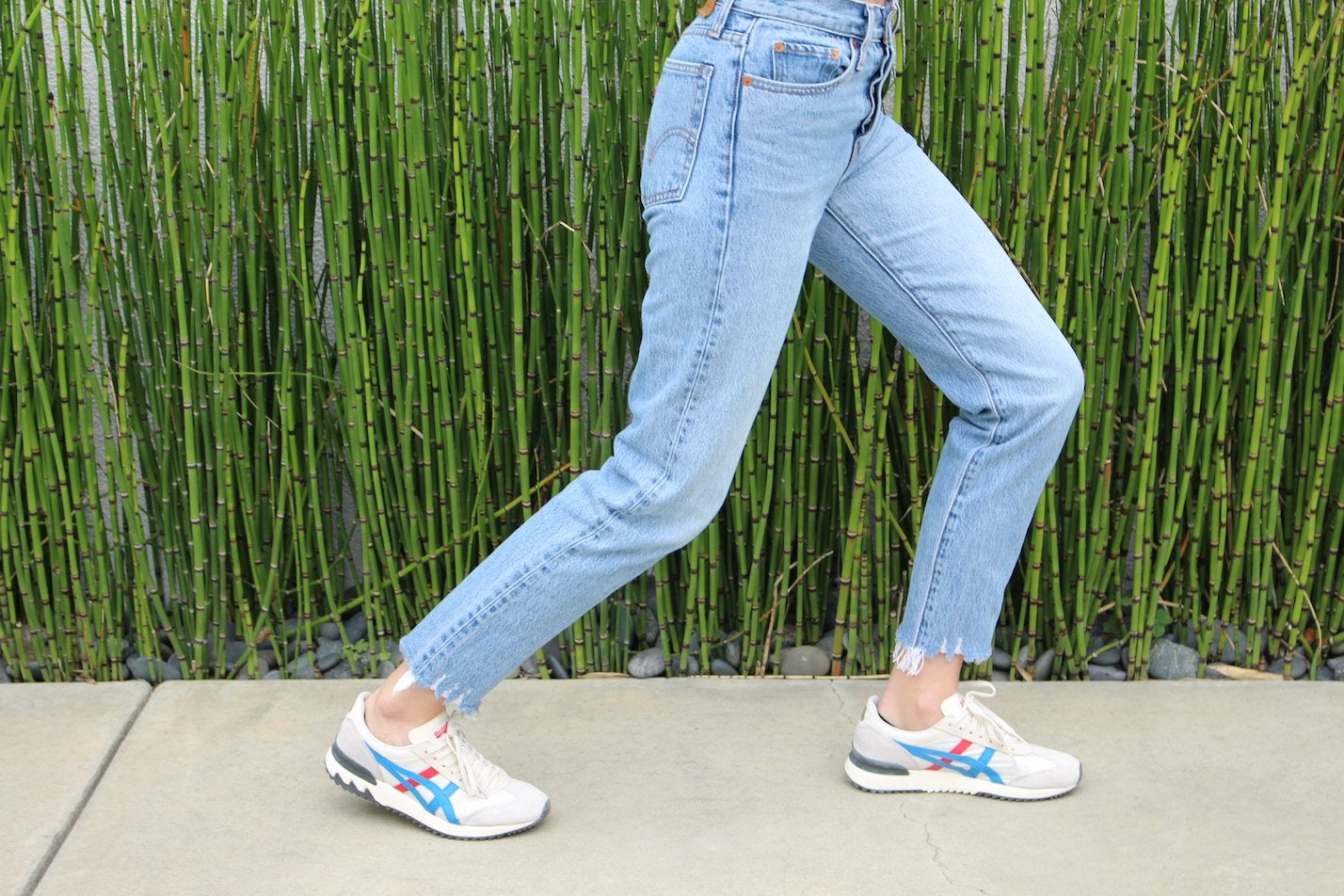 Denim Levi's 
For those who are more adventurous, a work pant is super fun. Last year I purchased a pair of black work pants from Brandy Melville, and they are truly a staple in my wardrobe. I wear them for work, but they also function as my edgy pants when paired correctly with shoes and accessories.  Another option is Dickies. Dickies are making a serious comeback and I saw them everywhere on Fairfax. I recently inherited a pair of my brother's white Dickies and they look great belted and with a crop top. If you don't have Dickies and you are trying to tackle streetwear like me, I would definitely consider purchasing them, they are affordable (around $20) and order-able via Amazon Prime. They are surprisingly comfy, and look adorable with a crop top and sneakers.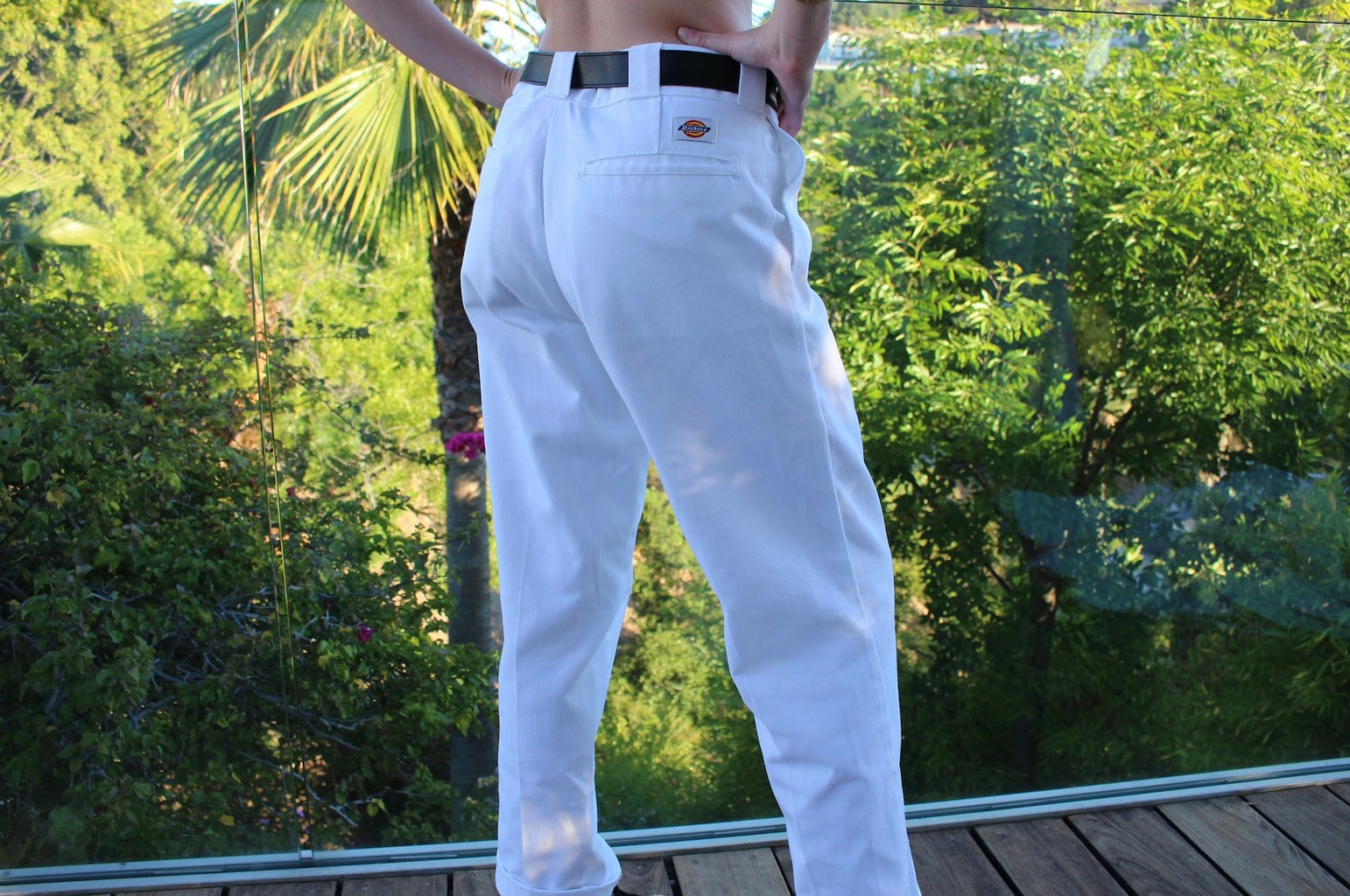 White Dickies
Plaid and checkered pants are honestly so timeless, and that's what makes them great for streetwear. They never go out of style and they can be paired with a basic t-shirt or a patterned tee to make a statement. The plaid and checkered pants I saw were very vintage, think what your grandpa would wear to work, and usually cuffed at the bottom to be able to show off the shoes. I asked around and most people got their plaid pants thrifting, while others got them from Opening Ceremony and Acne.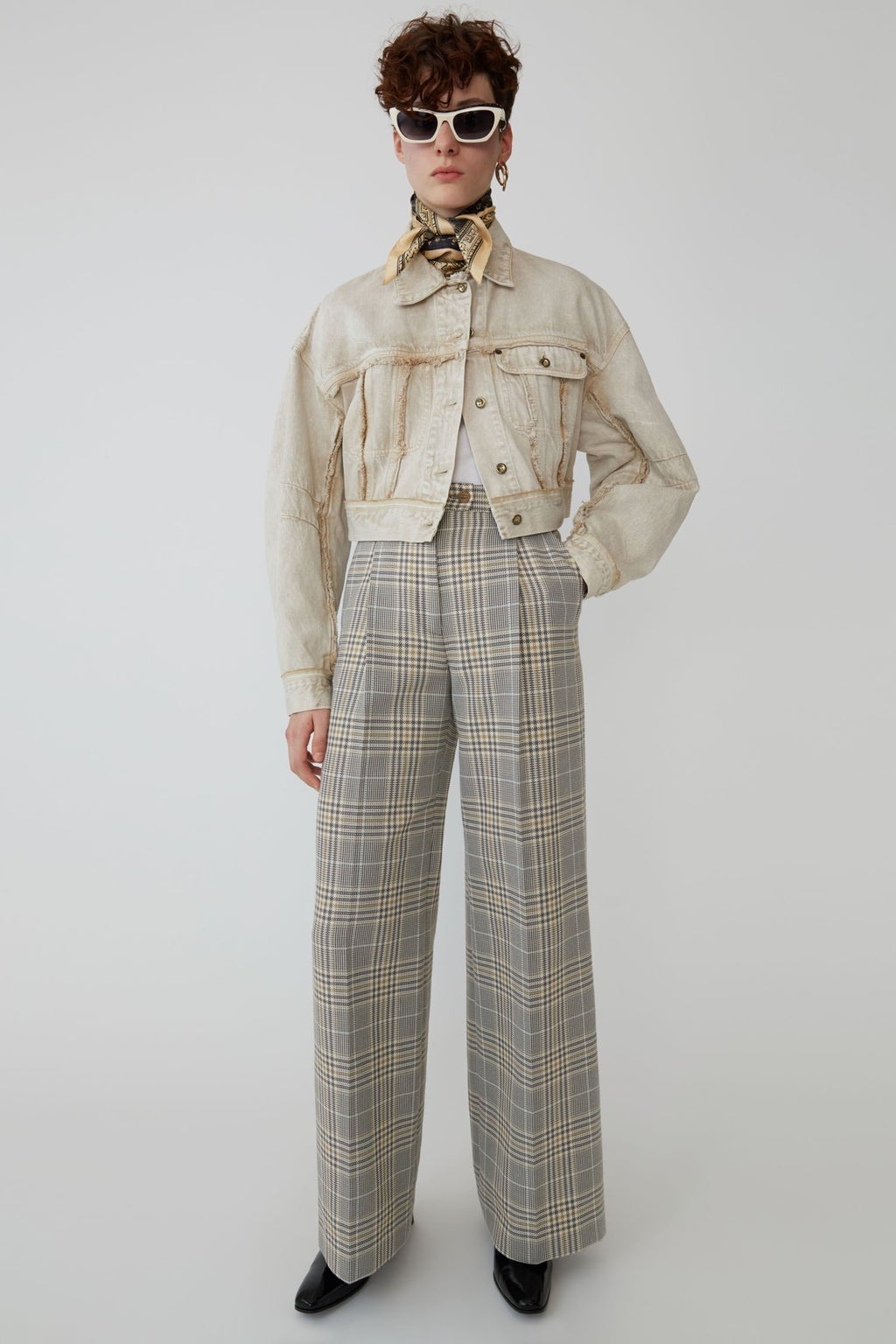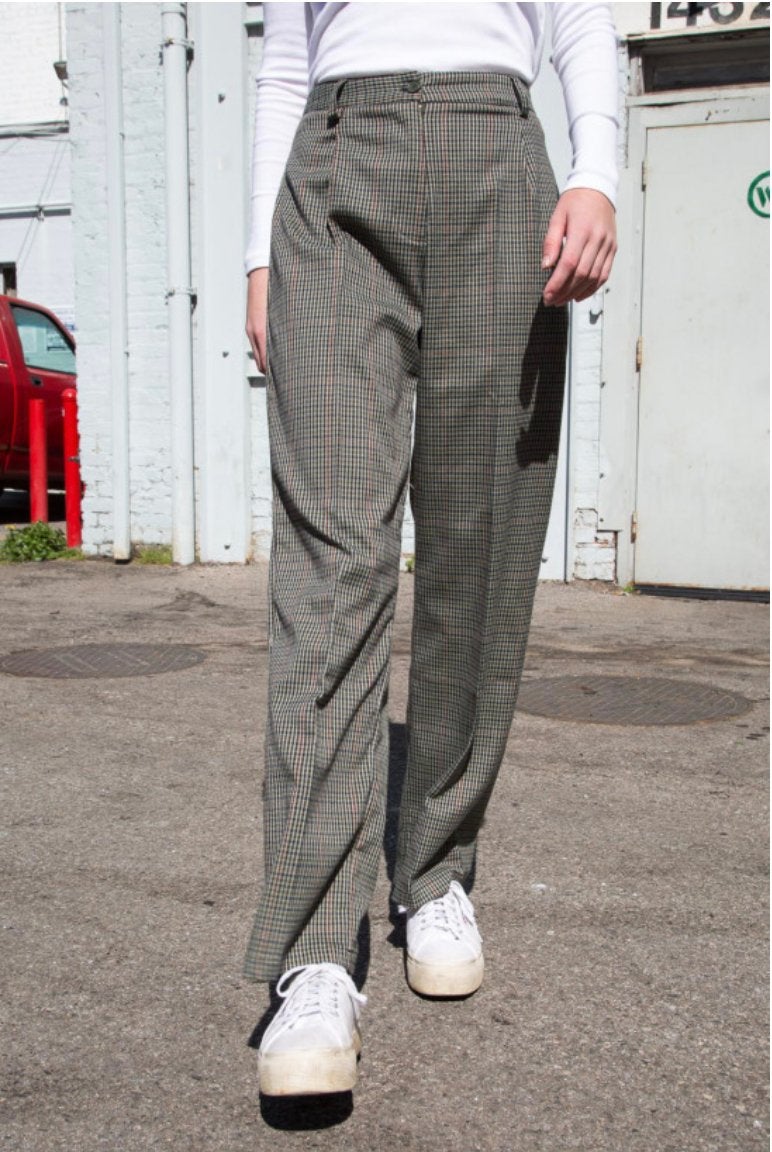 Once again, it really doesn't matter where you get your pants from, in fact the more vintage the better!
Belts (Synch It) 
The key to nailing the Fairfax look is belting those baggy pants. Basic to bling, anything goes. It's common to see the Gucci belt being flexed on Fairfax, but don't be deterred, you can still pull off any old belt. Thick leather belts and canvas belts are the easiest to style and also achieve the street style look we are going for.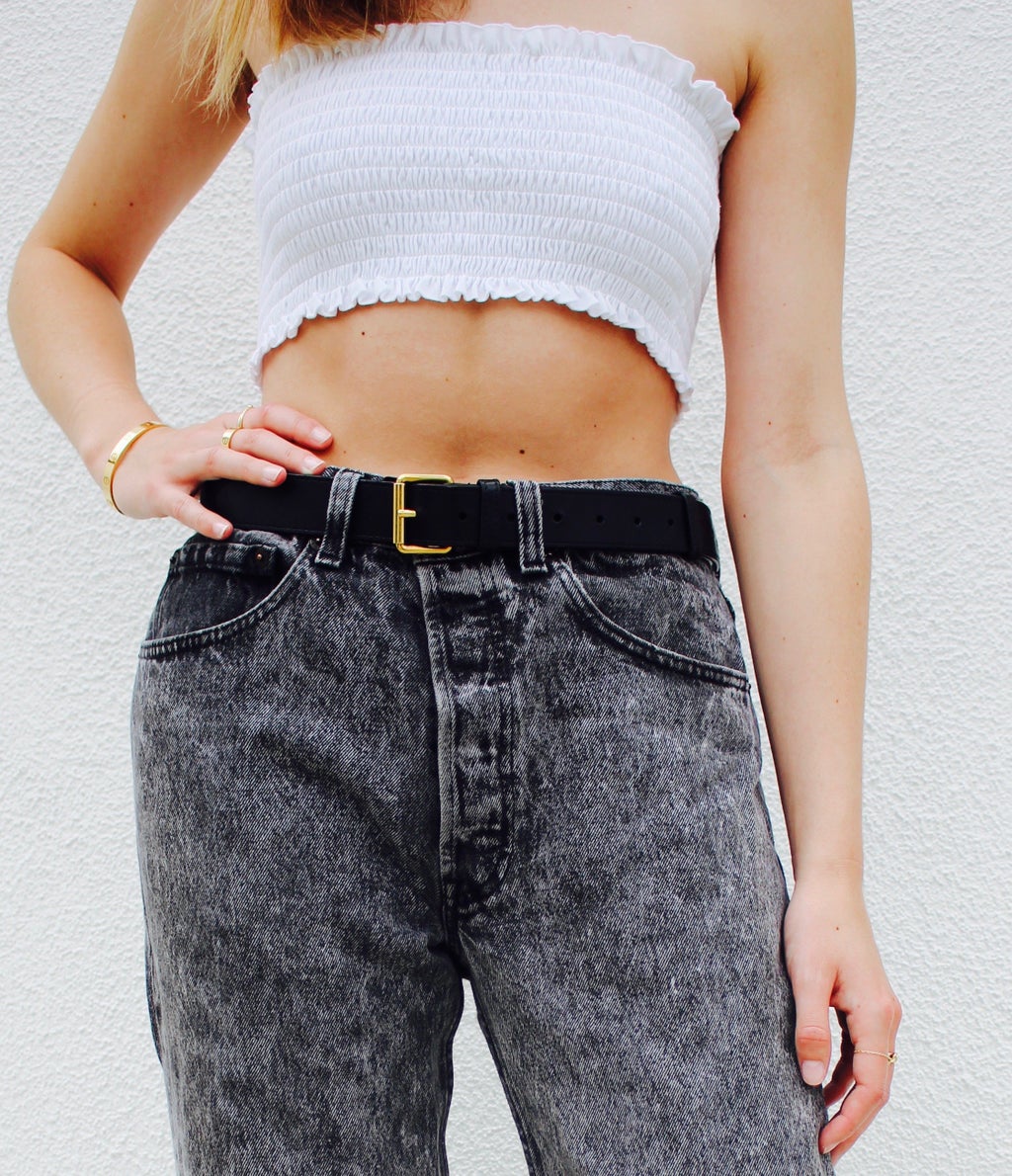 Thick Leather Belt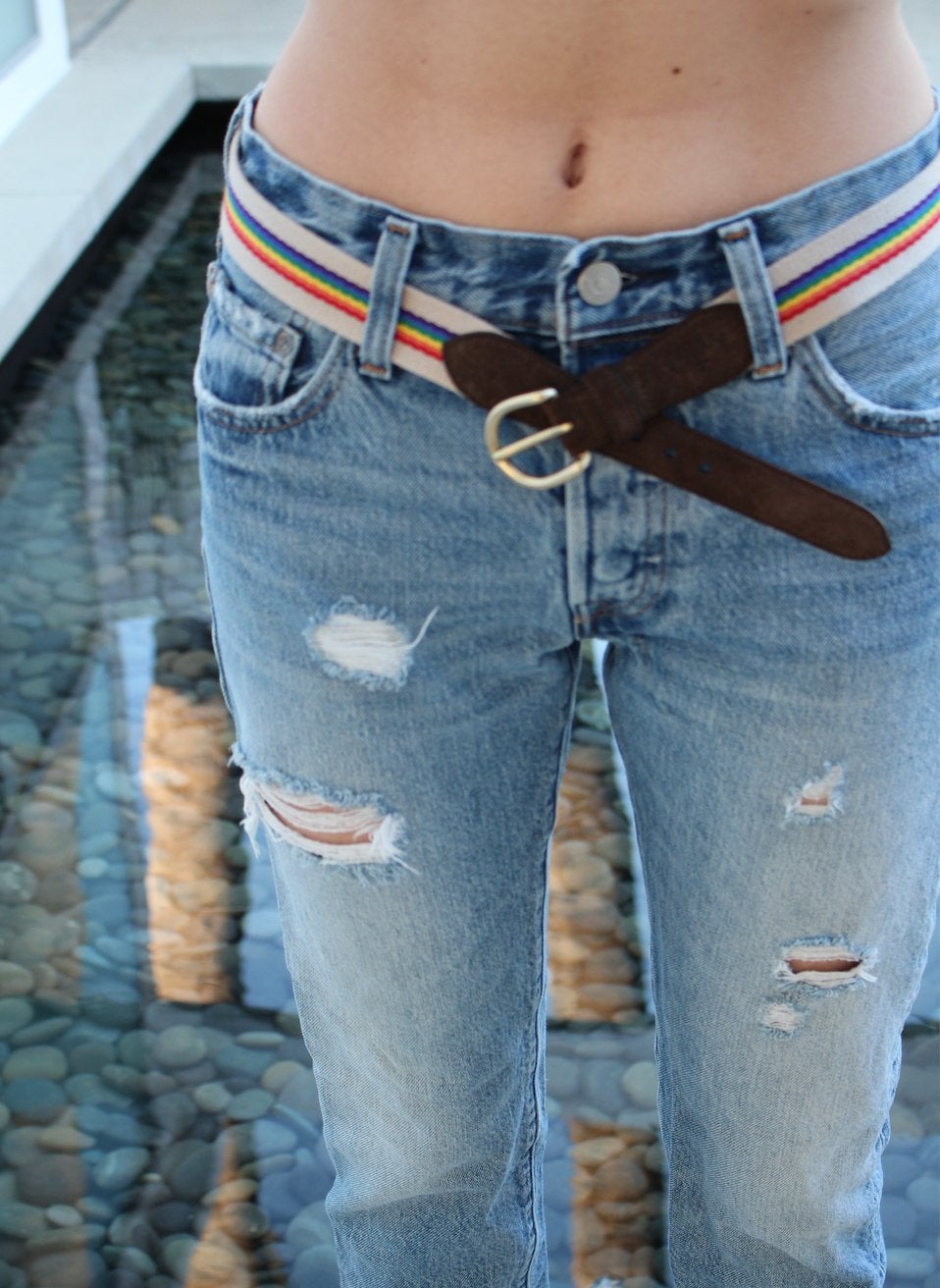 Canvas Belt
Grommets and other metal details are a great way to express yourself in an understated way. Belt bags and fanny packs are also a popular alternative. The Kappa, Gucci and Asos fanny packs are great hypebeast starter pieces.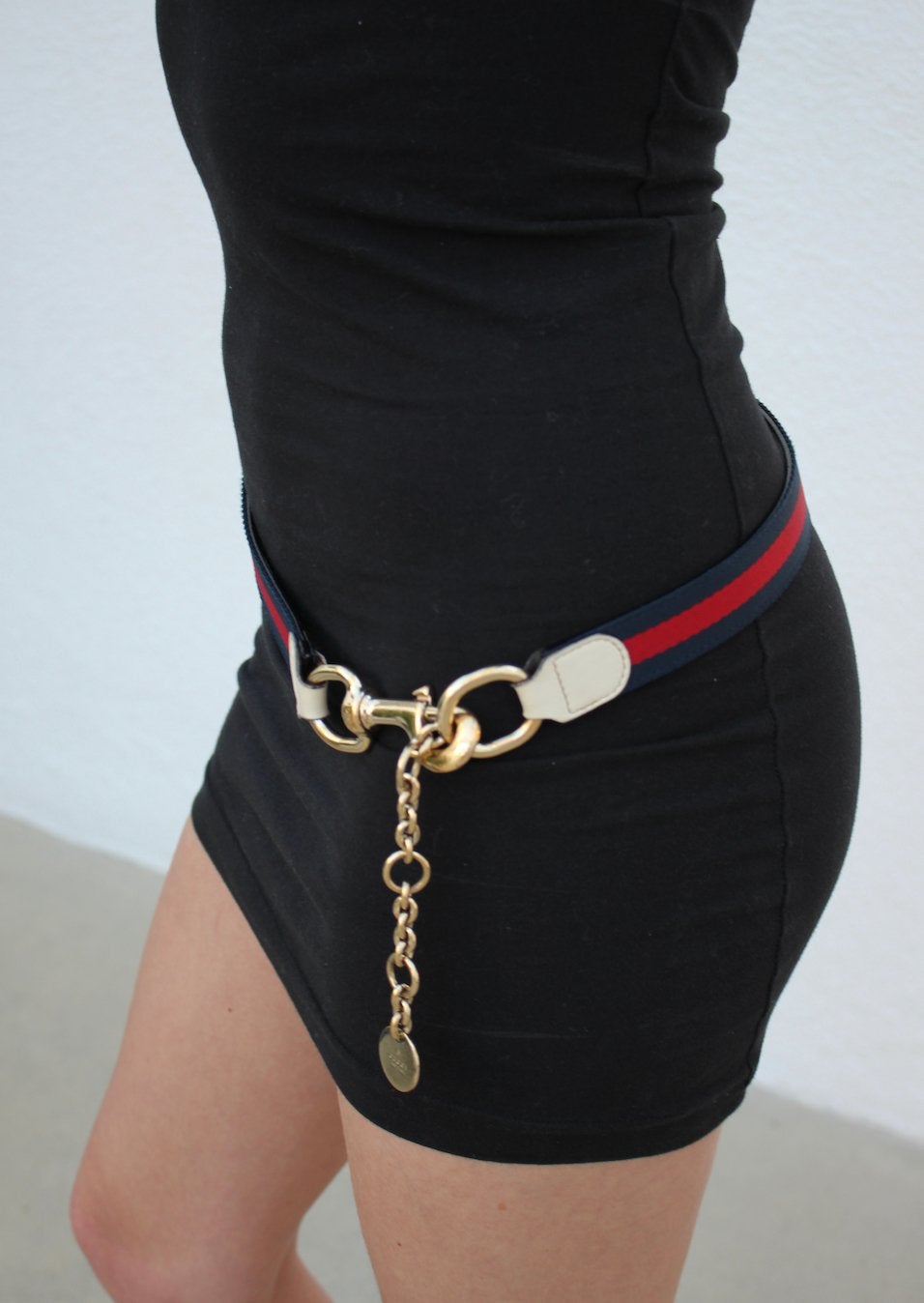 Gold Detailed Gucci Belt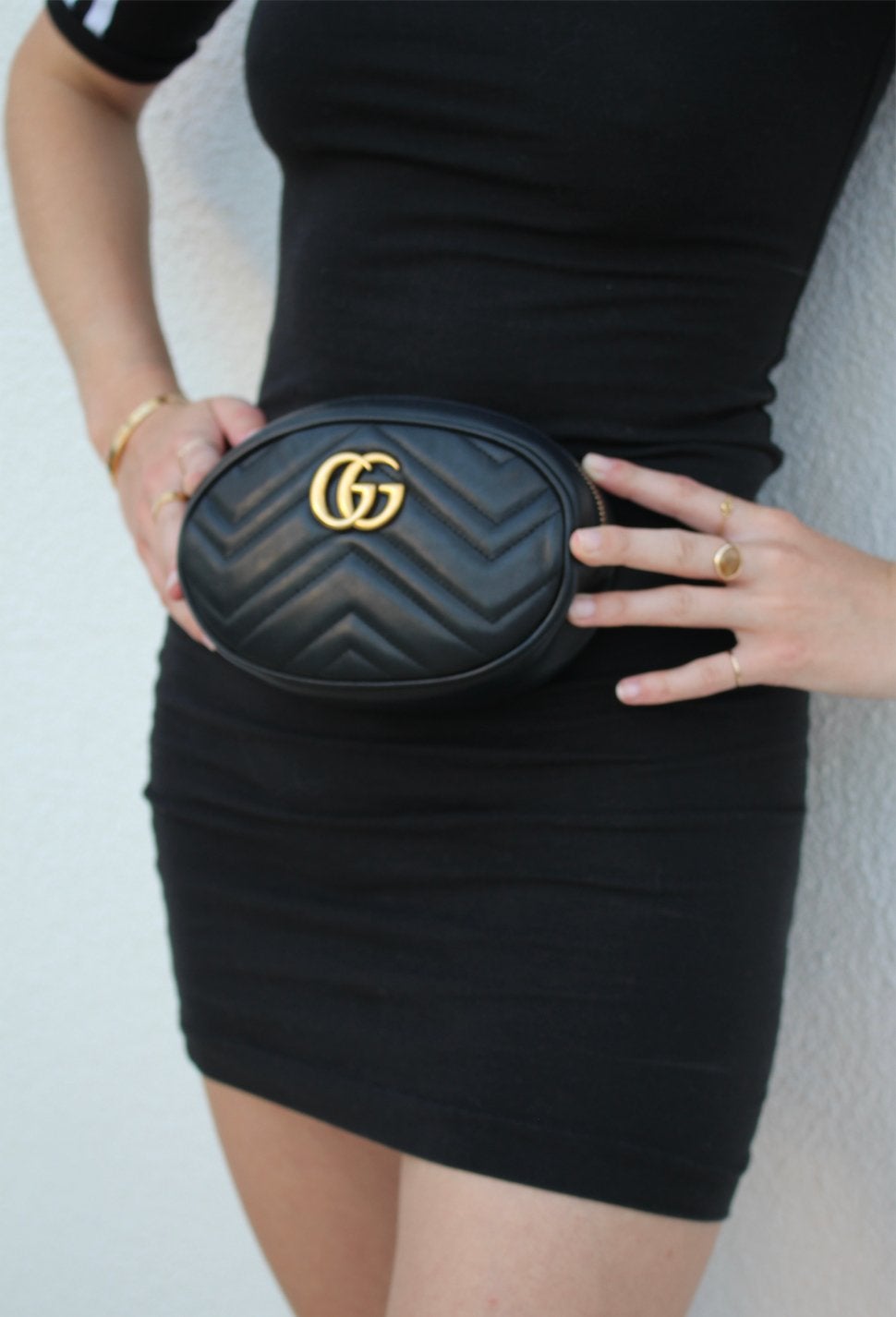 Gucci Fanny Pack in Black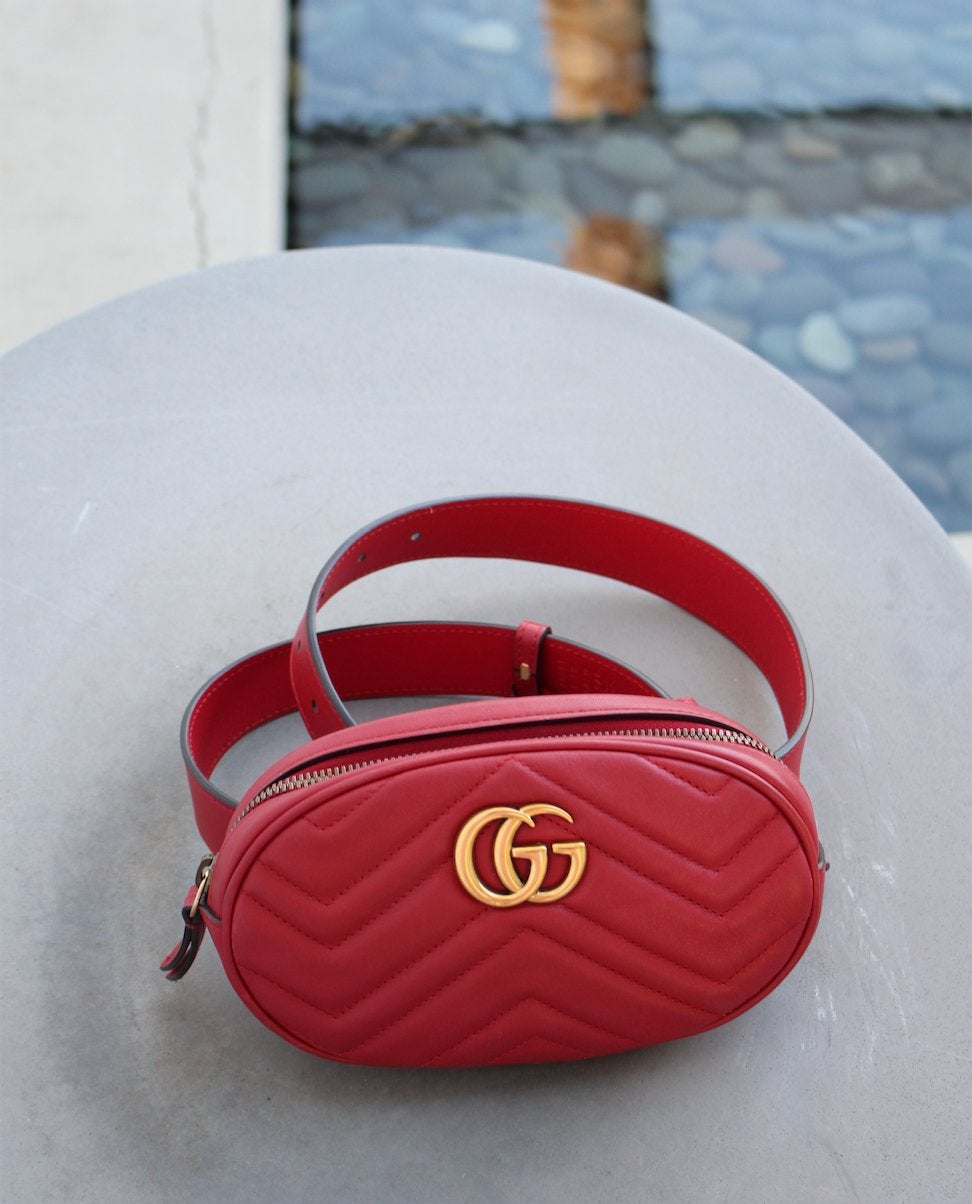 Gucci Fanny Pack in Red
Coats (Layer It)
Despite the always sunny and 70s weather in LA, you can catch all of the trendsetters rocking trench coats, windbreakers and vintage denim jackets on Fairfax. A plaid coat layered over Dickies with a chunky tennis shoe is a classic street style look and one anyone could pull off with the correct pieces. Trench coats are great pieces to thrift but there are equally great options from Zara and Forever 21.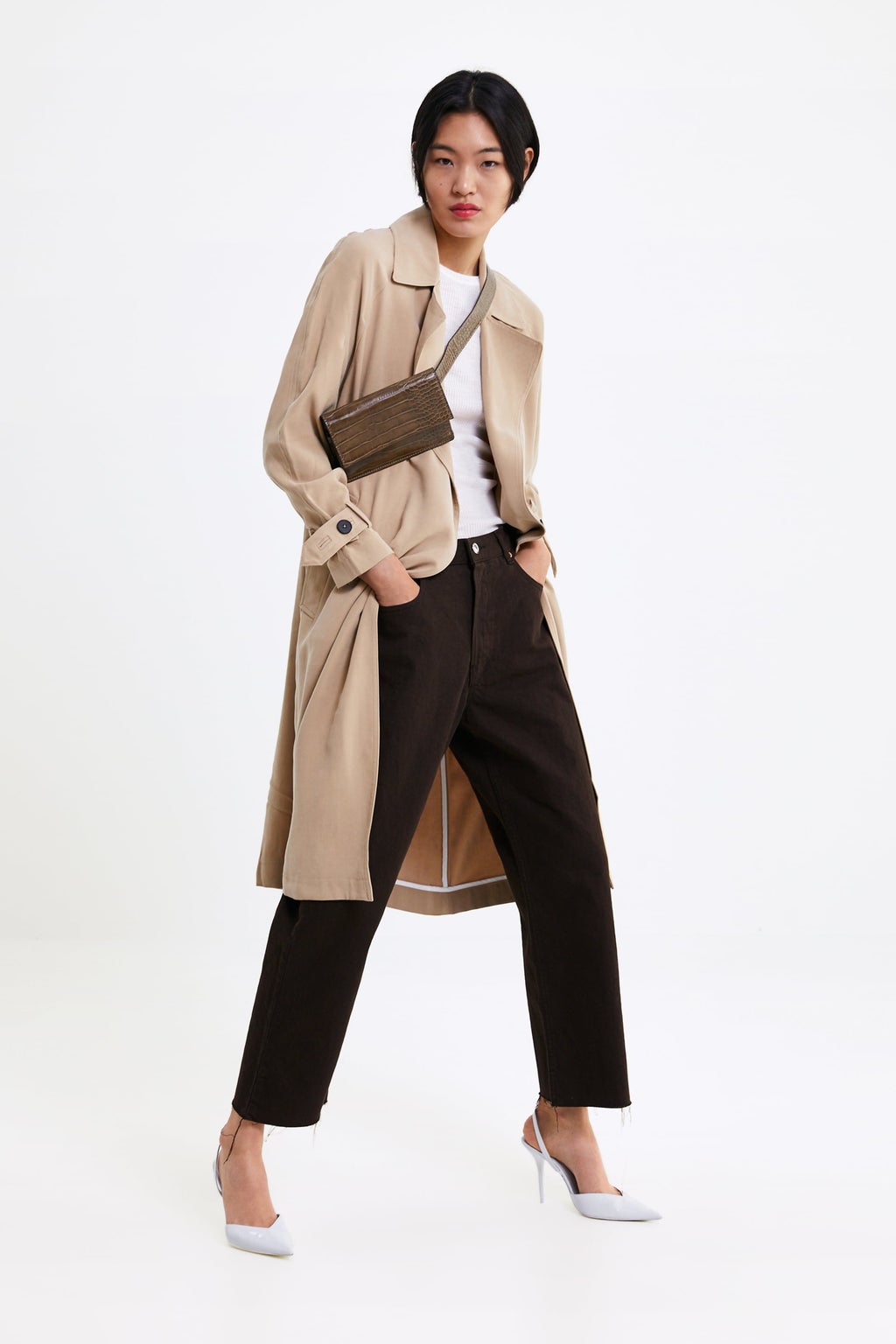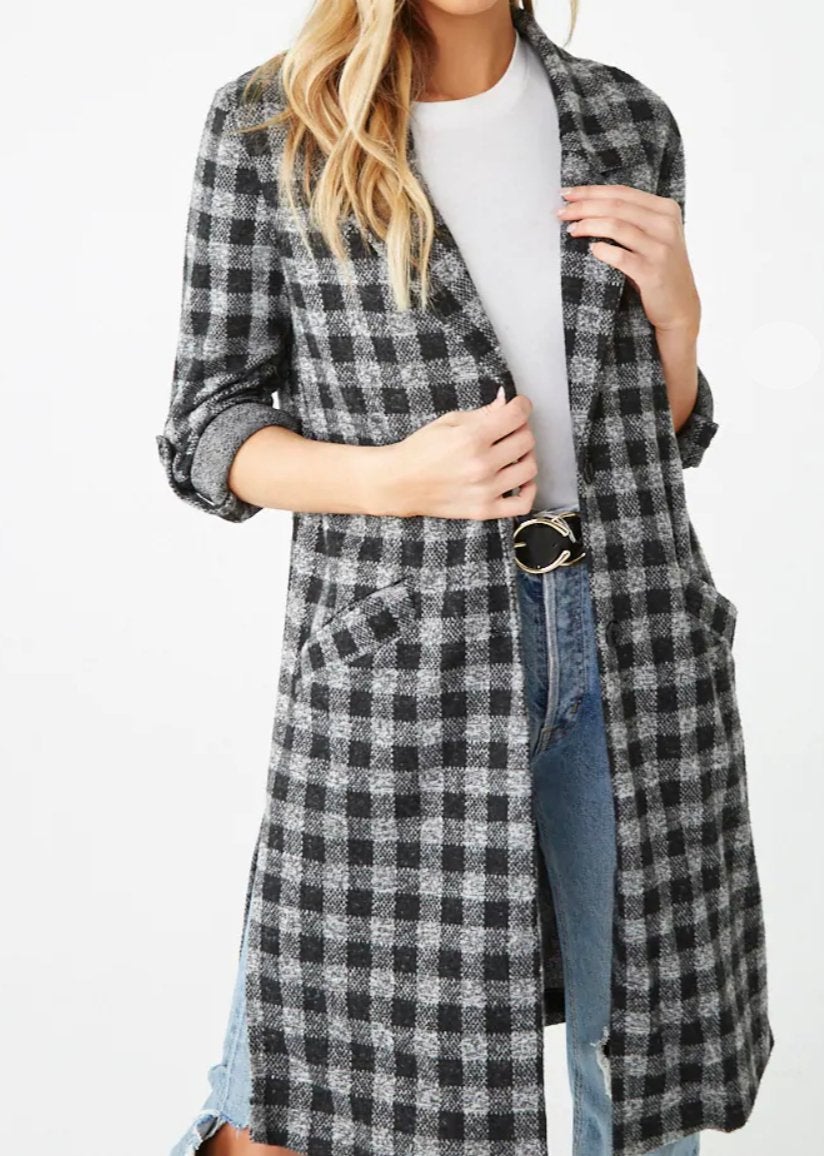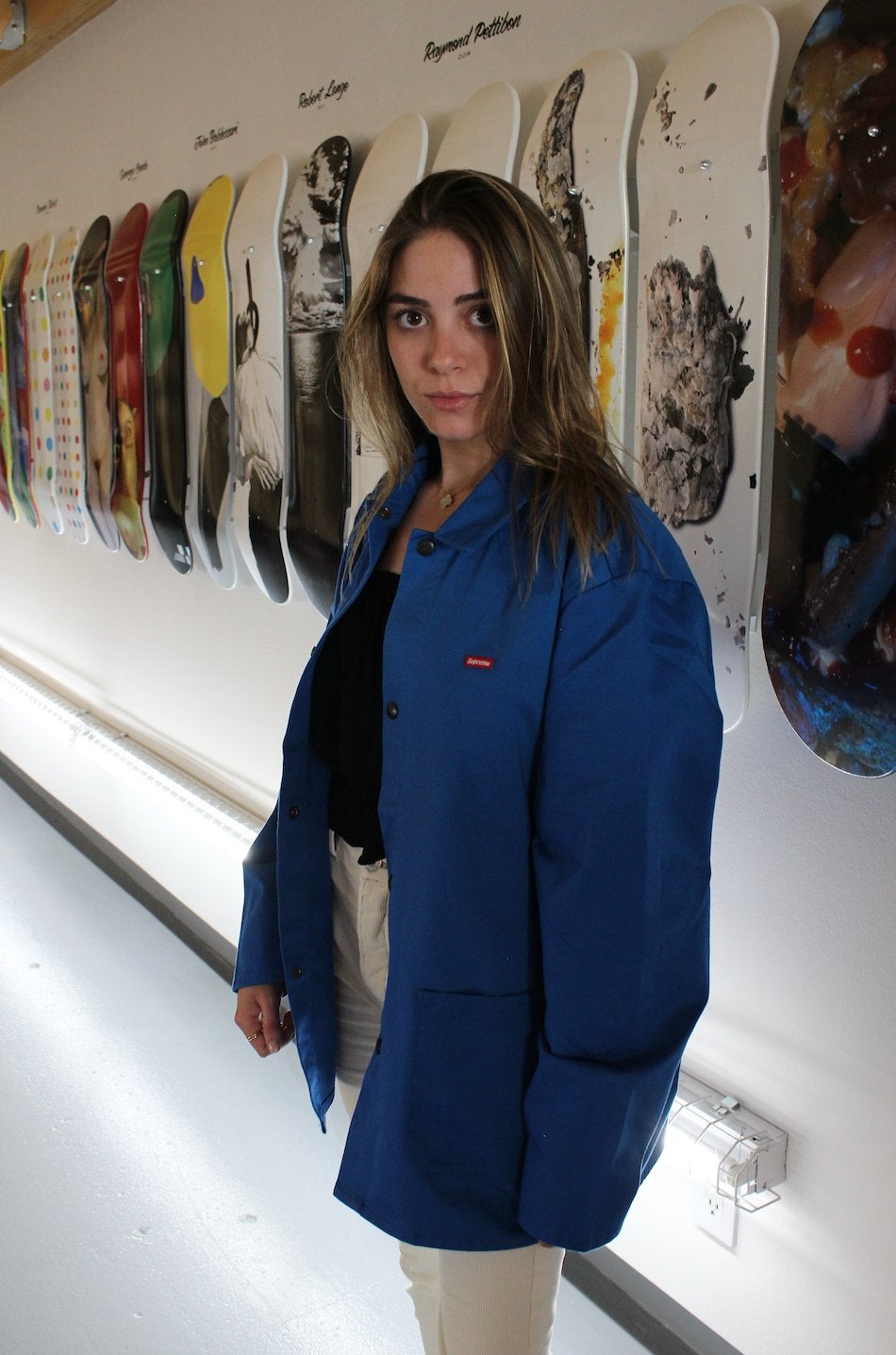 Supreme Jacket 
Windbreakers are a staple of streetwear. Vintage Nike and Adidas windbreakers are easy to come by and make anybody look like a master of streetwear. Make sure to buy yours oversized and wear it unzipped over your fit.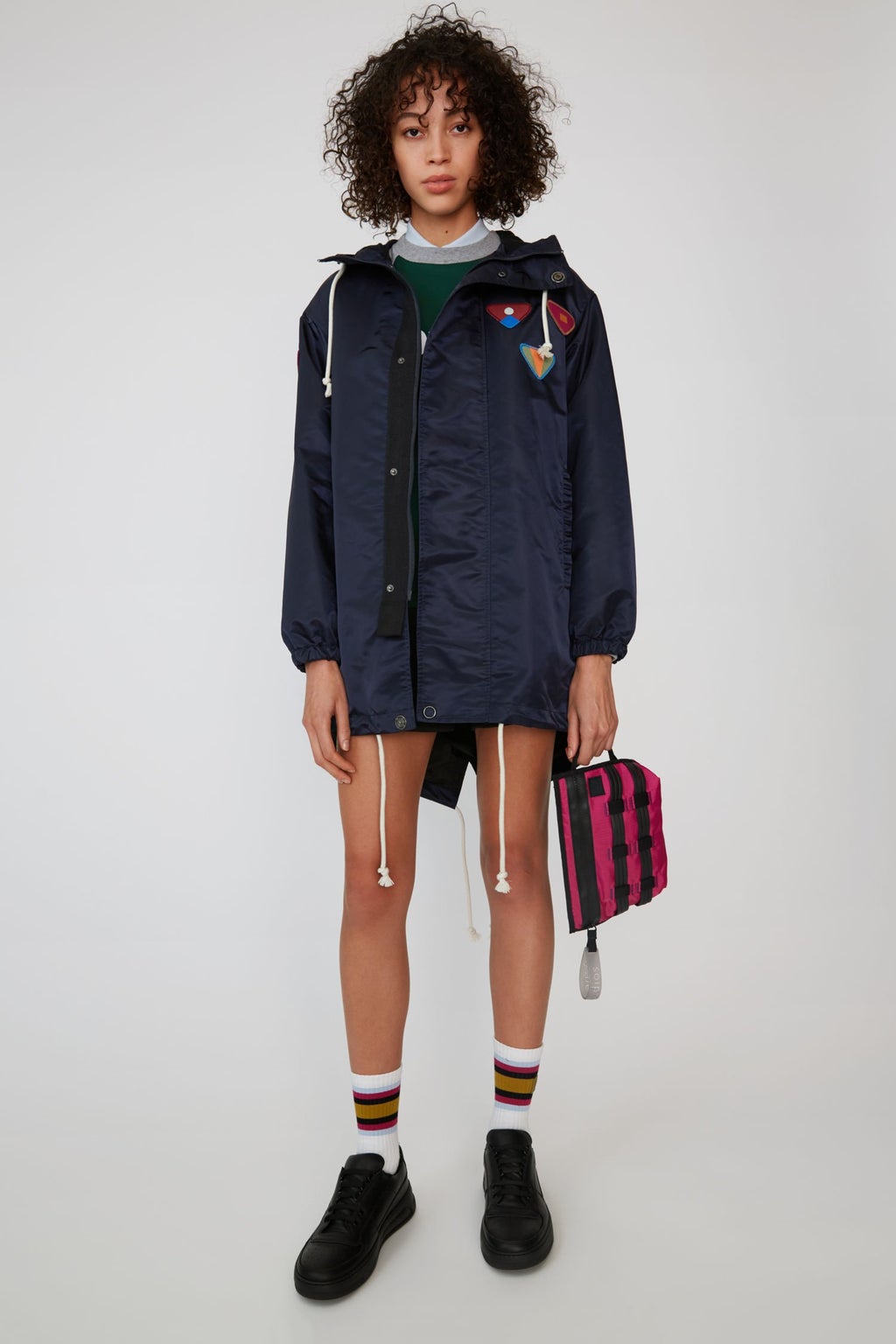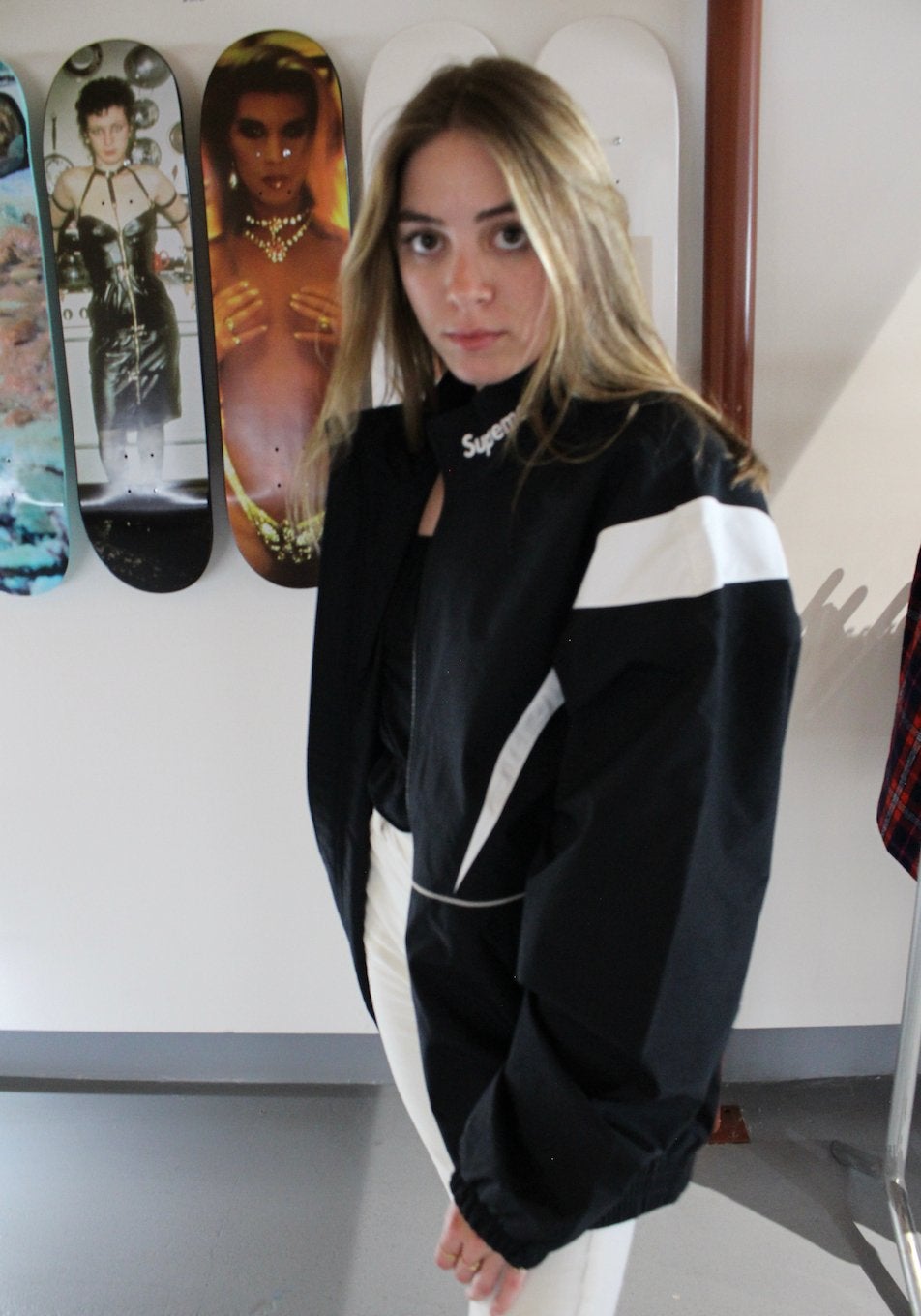 Supreme Windbreaker
I always opt for my oversized denim Acne jacket. It is the perfect wash to throw over black pants or a light colored denim. Denim on denim is always an eye catcher so make sure you have a trusty jean jacket to complete your looks. 
If you follow these recommendations you are guaranteed to look like a hypebeast trendy millennial in no time. Start one step at a time and pull from your closet, your brother's closet, or your dad's closet (just like me) to slowly introduce streetwear into your style. Don't forget to tag @hercampusstyle in your streetwear fits!