A bold red lip is the best, but when it all comes off after one sip of coffee? That. Is. The. Worst.  I, with the rest of the Her Campus team, tested four of the most popular long lasting red lip stains so you don't have to. From drug store finds to high-end brands, I ranked them based on how well they performed in our official Coffee Cup Test—could they withstand drinking an entire cup of coffee? Let's get to it!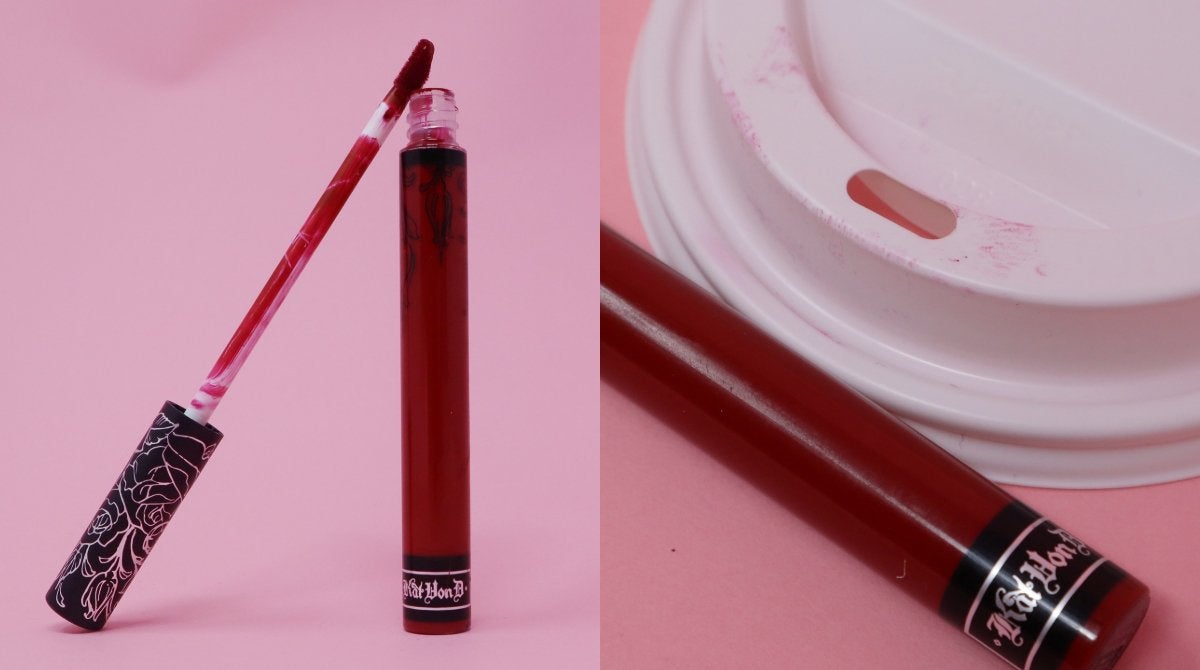 Color: Nahz Fur Atoo
Lip Finish: Matte 
I love a bold red lip that lasts all day and Kat Von D does just that. She's your go-to gal for this—only leaving a hint of red where the lipstick hasn't dried all the way, this liquid lipstick is worth the investment. Once it's entirely dried, you bet this liquid won't budge. 
My thoughts: Super pigmented shades scare me but I adored this liquid lip since it did stay on and didn't budge. I'm for sure wearing this the next time I'm out.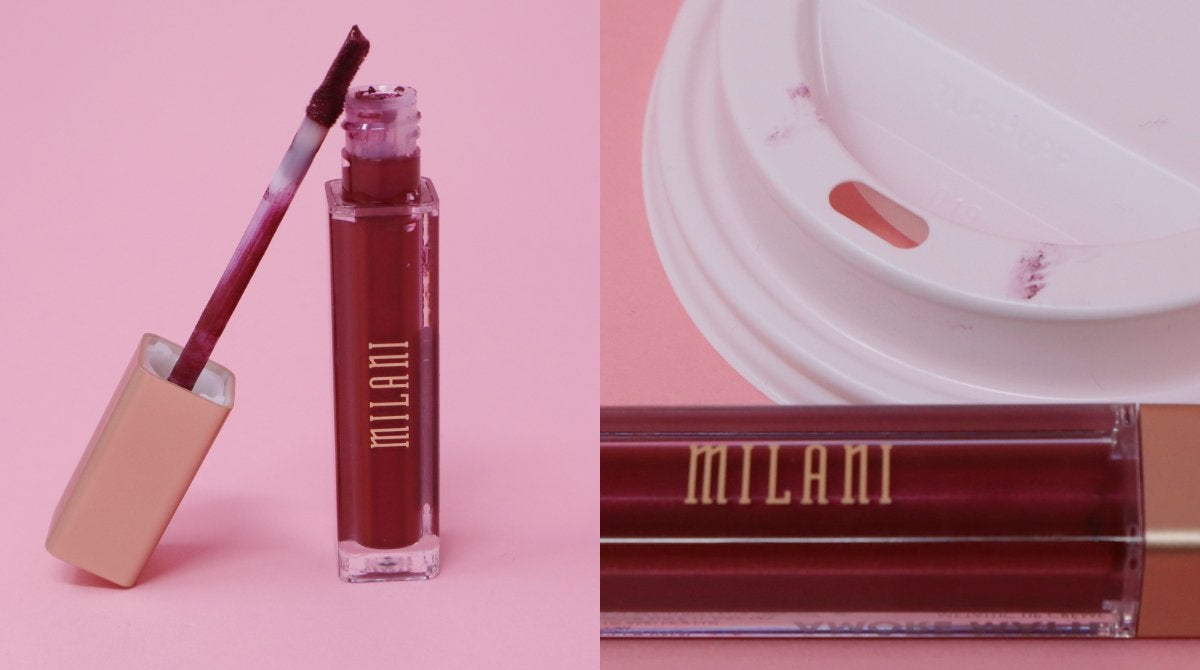 Color: Pretty Problemattic 
Lip Finish: Metalic Matte 
Nothing says extra like a metallic lip and I'm obsessed with the Milani Amore Matte Metallic Lip Cream. This light weight lippie is perfect to add a little extra glow to your typical red lip look. You can hunt your local drugstore for this metallic matte and other matte finishes. 
Sophia's thoughts: "Not only was the Milani super pigmented and easy to apply, it was also extremely comfortable on the lips."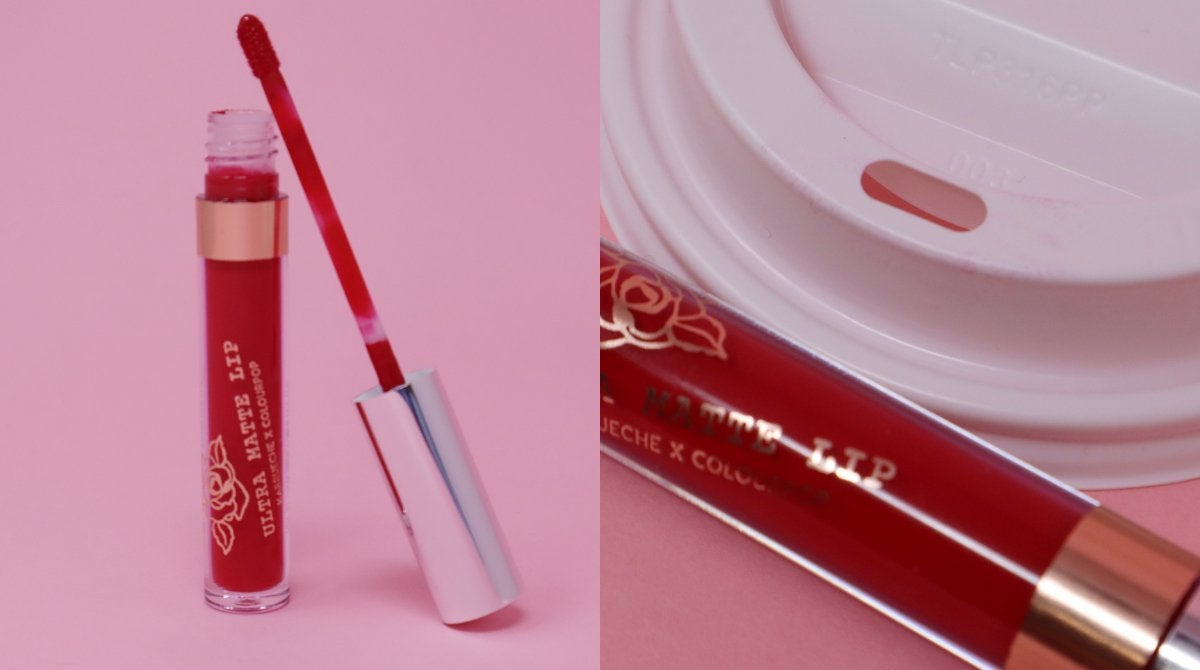 Color: Saigon 
Lip Finish: Matte 
Affordable and long lasting? Walk don't run to get your hands on this lightweight lippie. You can even get ColourPop's Ultra Matte Lip in various colors.
Megan's thoughts: "I LOVED how well ColourPop stayed on, especially considering how inexpensive it is. It also didn't dry out my lips as much as other (more expensive) liquid lipsticks do!"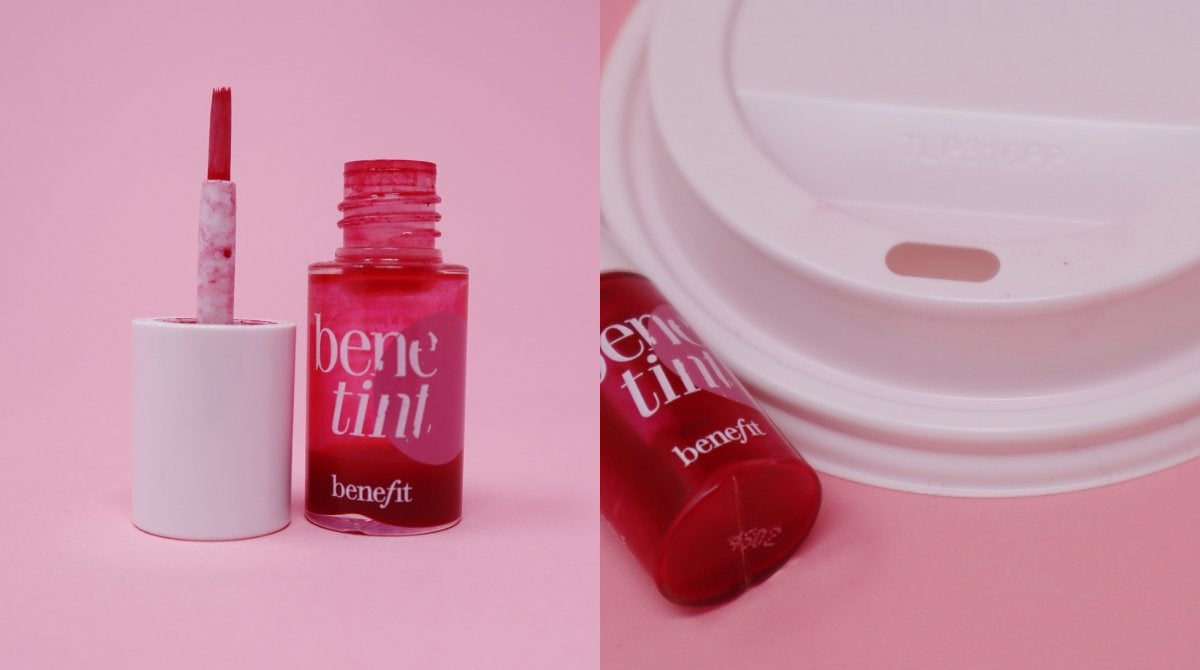 Color: Benetint
Lip Finish: Matte Stain
Pucker up because this lip stain virtually left nothing on our coffee cups. This duo-purpose liquid can be used for both lips and cheek. Leaving you rosey all around. 
Gina's thoughts: "I put this on in the morning, and it gives my lips a subtle red tint all day. I love that it's buildable, so you can go as sheer or as heavy as you want with your look."