As college students and not interior designers, it's hard to create a space that will keep us calm and focused. When I moved into my first dorm room, I wasn't really sure what my style was and didn't know how to decorate so I would be my most productive self. Lucky for you, Karamo Brown from Netflix's Queer Eye is letting us in on his secrets for creating a relaxing area at school—and, after seeing the dorm room and lounge he decorated at his alma mater, Florida A&M University in Tallahassee, Florida, I think you're going to want to take notes. 
"College is the time to discover who you are as well as who you want to become. For me, it was where I found my passion to help others. That's why I was so excited to be able to give back to my alma mater, FAMU, by partnering with HomeGoods to bring to life a creative space to inspire students returning in the fall," says Karamo.  Here, he talks about the space, mental health, and the best ways to succeed throughout the college years. 
1. Designing your very first room can be nerve-wracking but it's easy to make it feel like home in a new city.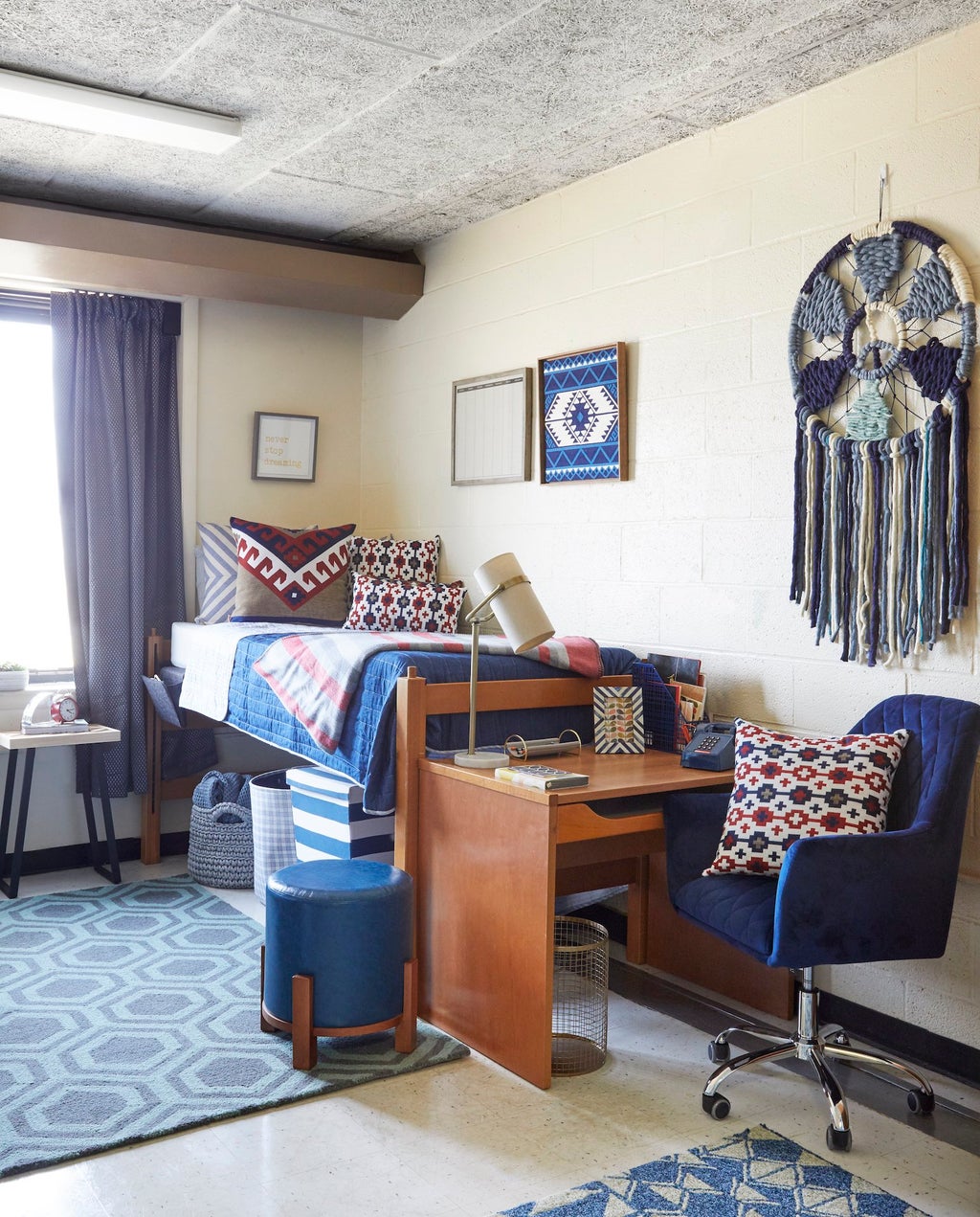 "Moving into a dorm room for the first time is exciting but can also be filled with a lot of emotions! It's important to make your new space feel like home with items that comfort, inspire, and remind you of why you're there. At HomeGoods, I found a bunch of adorable picture frames perfect for photos of family and friends – you can prop up on your desk, the bedside table or hang on the wall to always see a familiar face!"
2. Good mental health leads to success and the ability to go after your dreams. 
"My goal was to make sure the kids have a good space to hang out in! This was to make sure their mental health was in a good place so that they can succeed and go after their dreams. On Queer Eye, Bobby and I work the closest with mental health, me being the mental health expert and Bobby making sure that the space is in line with what I'm teaching them. That allows people to feel good when they come home so they can focus on what they want and go after their dreams."
3. If you can focus on improving yourself every single day, you will be the best version of yourself in the future.
"I designed an inspirational wall! It showed things that you have done well today. We always look toward the future saying, 'In the future, I want to be this.' But what about just saying 'today I got up and I actually tried to eat well.' So my inspiration wall is not just about the future things that you want to do, but about the things that you did well today. That's what really helps you to do better. If you can be 1% better today, you're going to want to be 1% better tomorrow and that's the key to success."
4. Make sure to dedicate different places for different things. It will help you not get so overwhelmed.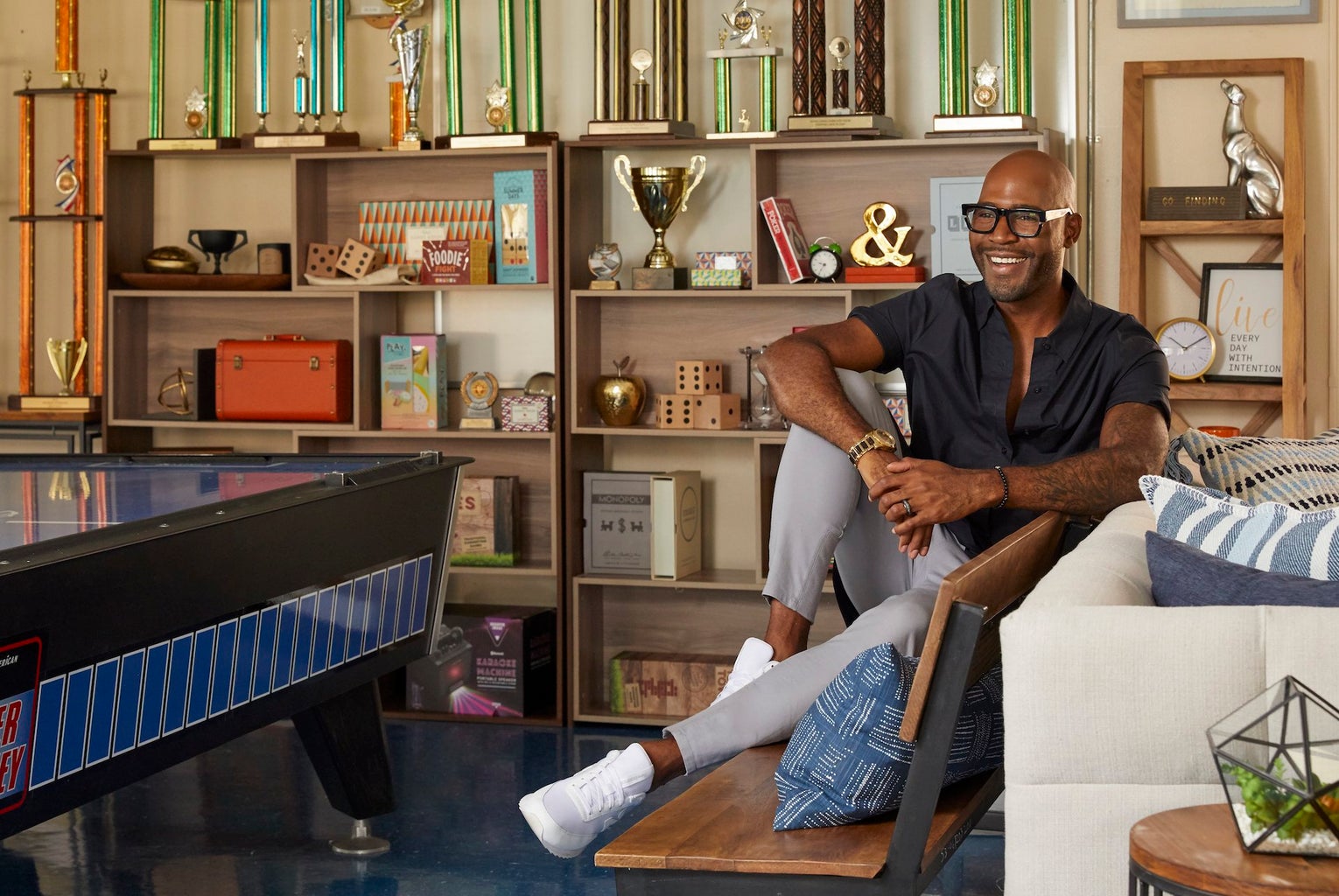 "Something that I always recommend for anyone is to separate your spaces. So with the dorm room, we did exactly just that. This is your area to relax, get quiet and get with yourself. Some people think, 'this is where I study but it's also where I have my quiet time,' which causes studying to be overwhelming. On the flip side, you need a place where you can have fun, so we created a game area. It's making sure that you separate your spaces because that's how your mind works and that's how your emotions work. If you bring them all into one, you'll always feel overwhelmed and bogged down." 
5.  Focus time on paving your own way and don't pay attention to others trying to rush you into the future.
"You do this by acknowledging the steps you've taken today, not the steps you're going to take in four years. Today you took a moment to help someone. Today you took a moment to lead a little bit more. For me in college it was always telling people, 'Can you stop making me feel your pressure and anxiety? I just want to tell you that today I did really well. Even though I didn't want to get up and go to my 7 am class, I got up and went and that's a big accomplishment.' People forget that those little small things are as big as graduation day and getting into graduate school."
6. Balancing everything and reaching out to others for support will help you thrive in college.
"I made sure that I put as much time into studying as I put into having a social life. People tell you that you should just focus on one thing, but it's all about balance. Finding time in the middle of your day to go for a walk around campus. Finding the time to take a cooking class in your city. Asking for help is so important too and a lot of college students don't do this. Until its too late until they are already missing money, that's when they ask for help." 
Here's a tour of the space that Karamo designed: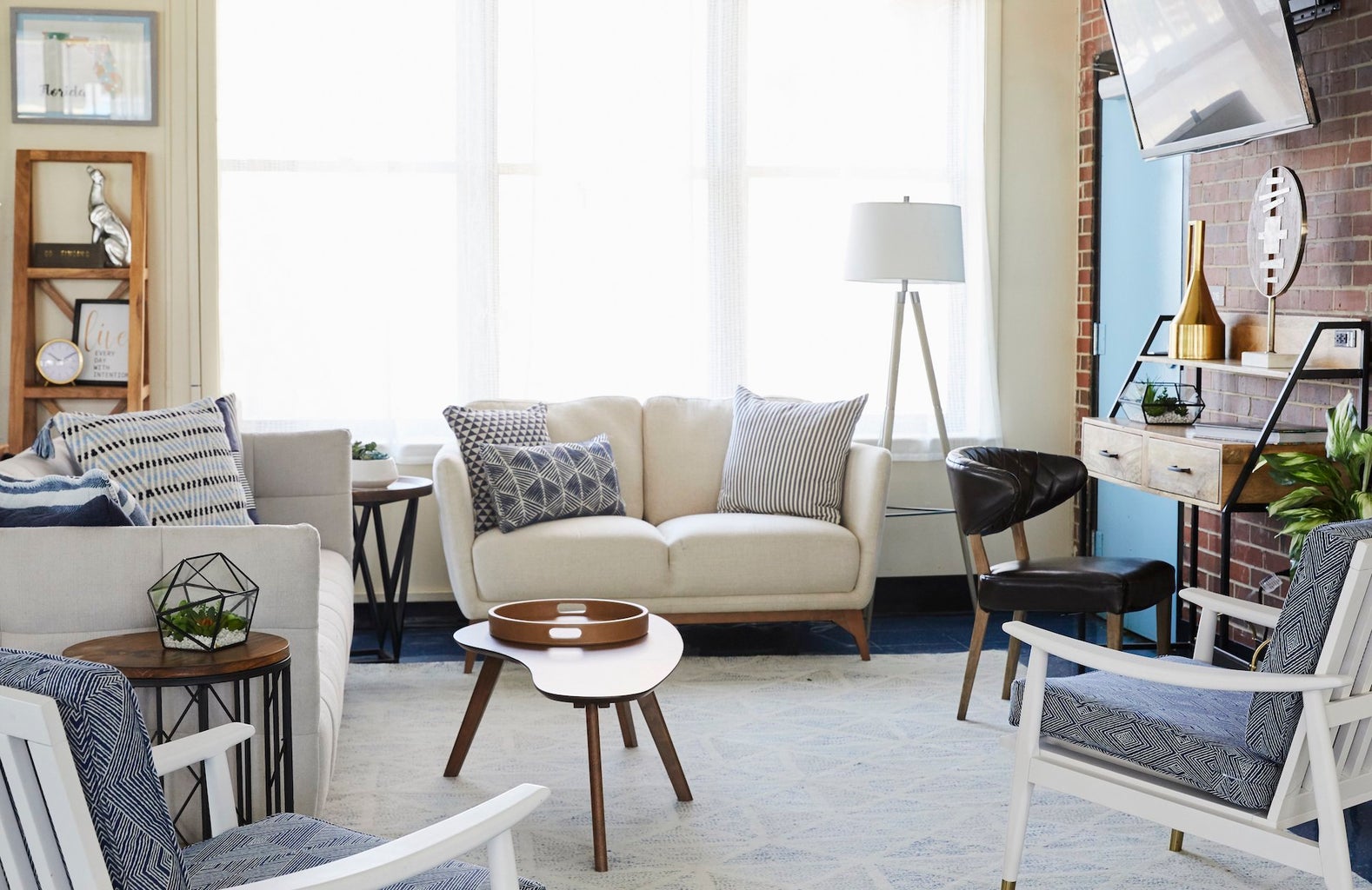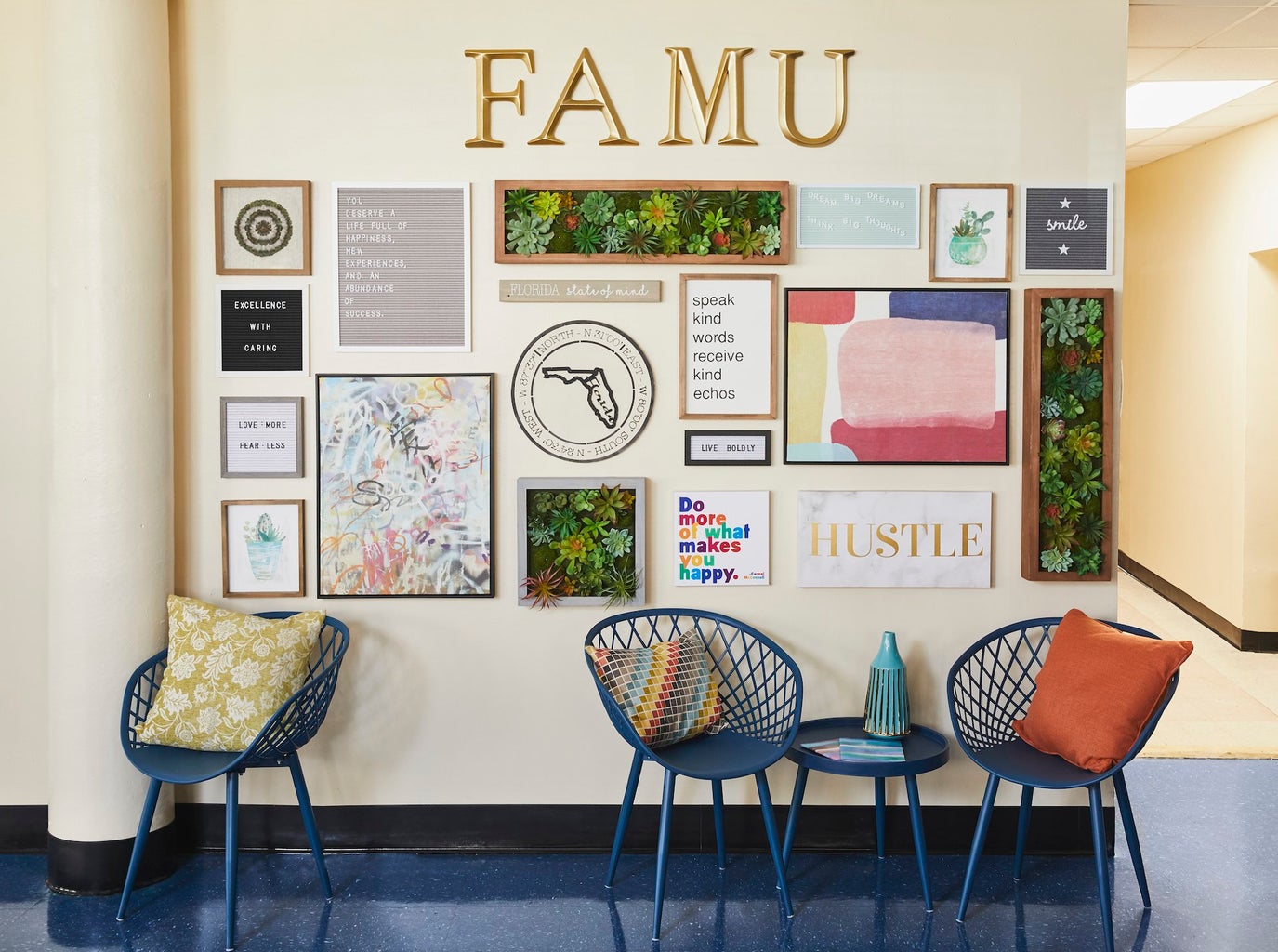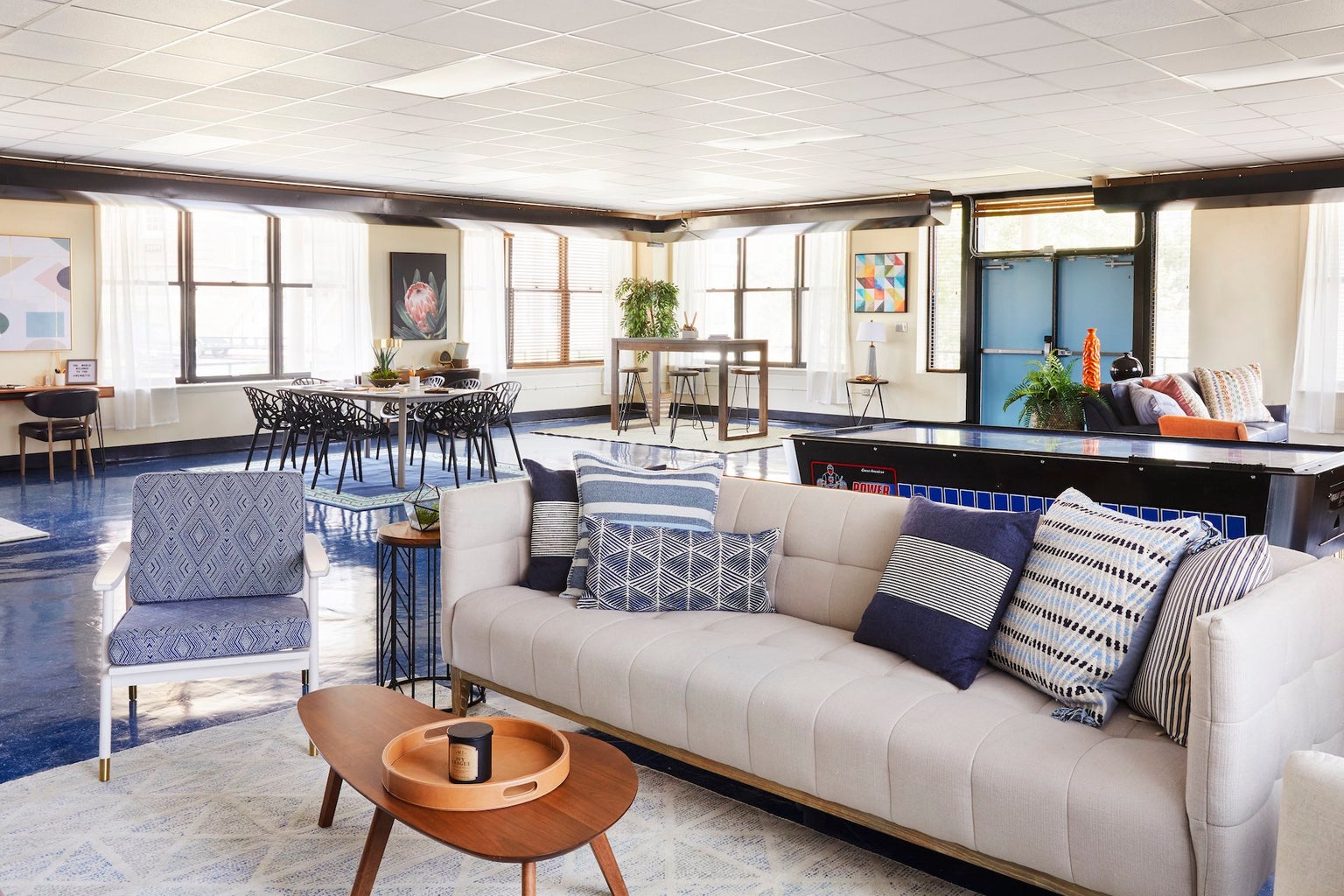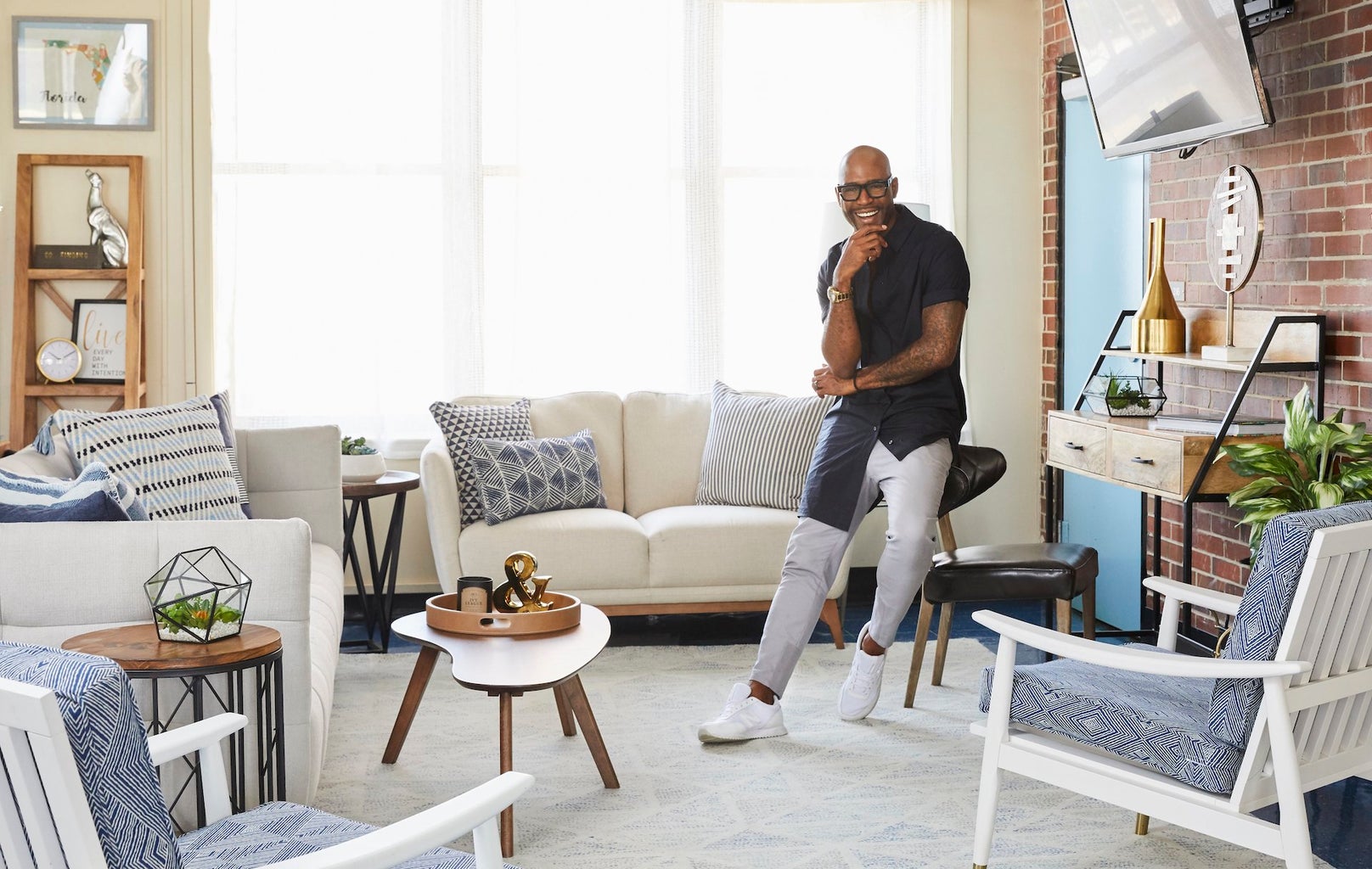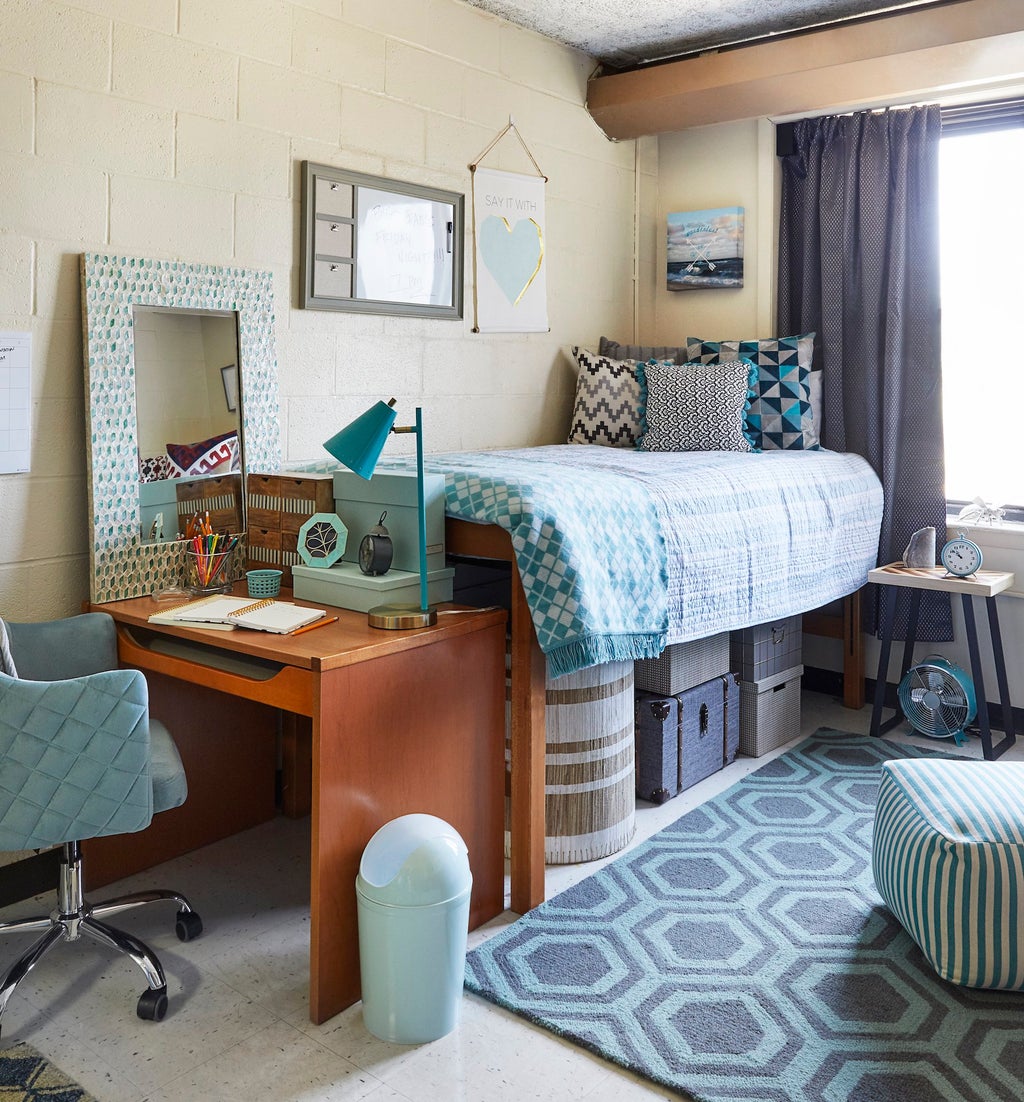 All photos courtesy of Matt Harrington for HomeGoods.