I Can't Stop Wearing Huggie Earrings This Summer — Here Are 10 Pairs I Recommend
As per usual, with the change of seasons comes a whole new set of trends. From shell jewelry to puffy sleeves, summer 2019 has already gotten a head start on the hottest new trends. Summer is the perfect time to experiment and have fun with different trends because the warmer weather means no aspect of your outfit will be hidden under bulky coats or hats. This summer, meet your new BFF: the huggie earring.
You have probably seen huggie earrings while scrolling through your Instagram feed recently, but you might not have known the official name for them. Huggie earrings are tiny hoop earrings that closely hug the earlobe. Even Meghan Markle was spotted wearing a pair of huggies! While they've existed for a while, 2019 has put a stylish spin on the trend and breathed new life into them. Below, I've created a list of my favorite huggie earrings, so you can jump on board with the trend. Happy shopping!
Everyday chic
Oriana Huggie Hoop Earrings, Baublebar, $36, shop now
These tiny pyramid studs are the perfect everyday earring.
Silver sparkle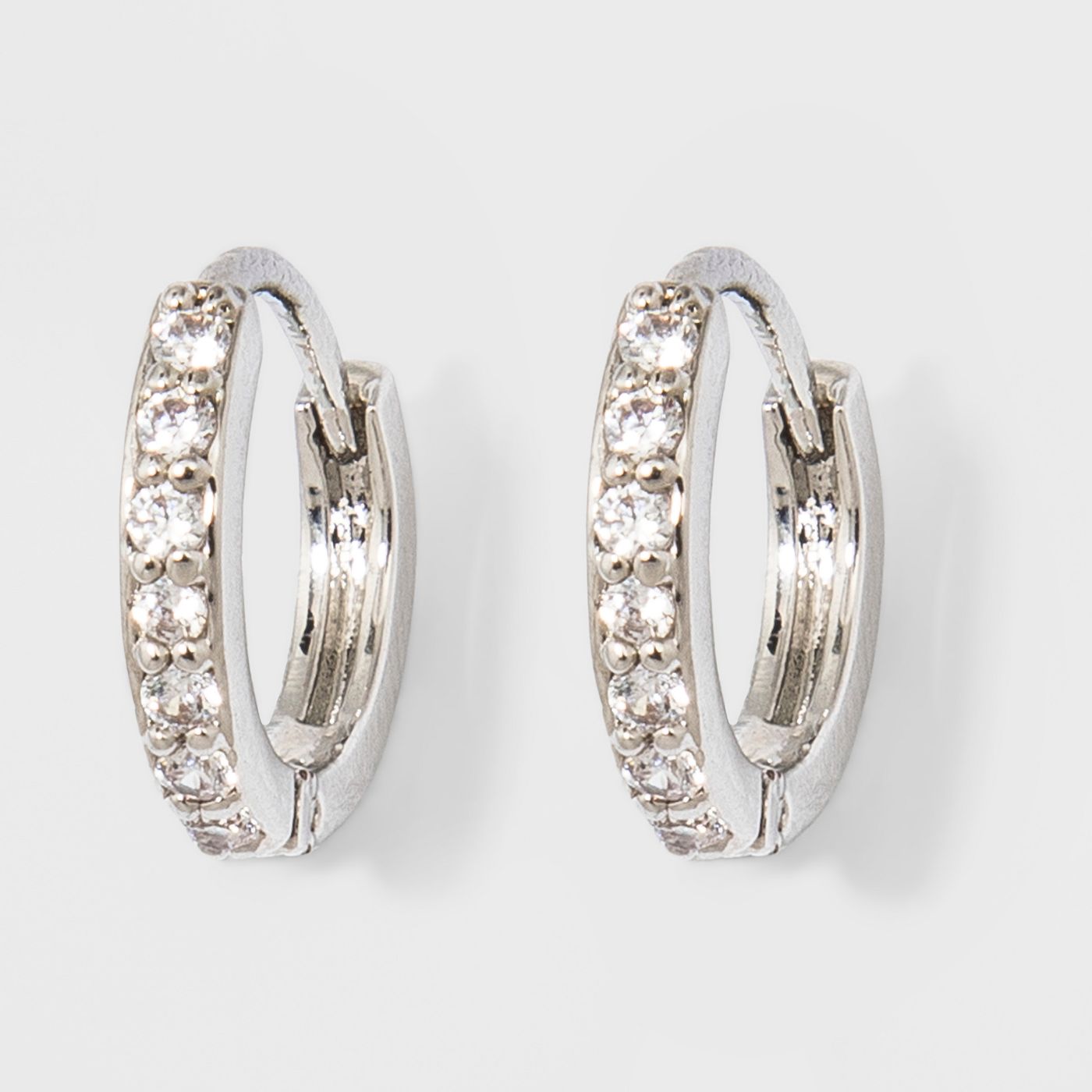 Huggie Earrings, Target, $8, shop now
Add a little sparkle to your look with these crystal huggie earrings. This style is perfect for day to night dressing - they will pair just as well with your jeans and t-shirt as they will with a cocktail dress.
A Star(burst) Is Born
Starburst Charm Earrings Set, Kendra Scott, $60, shop now
Kendra Scott can do no wrong when it comes to jewelry. I'm particularly fond of these pretty starburst huggies.
Let It Bee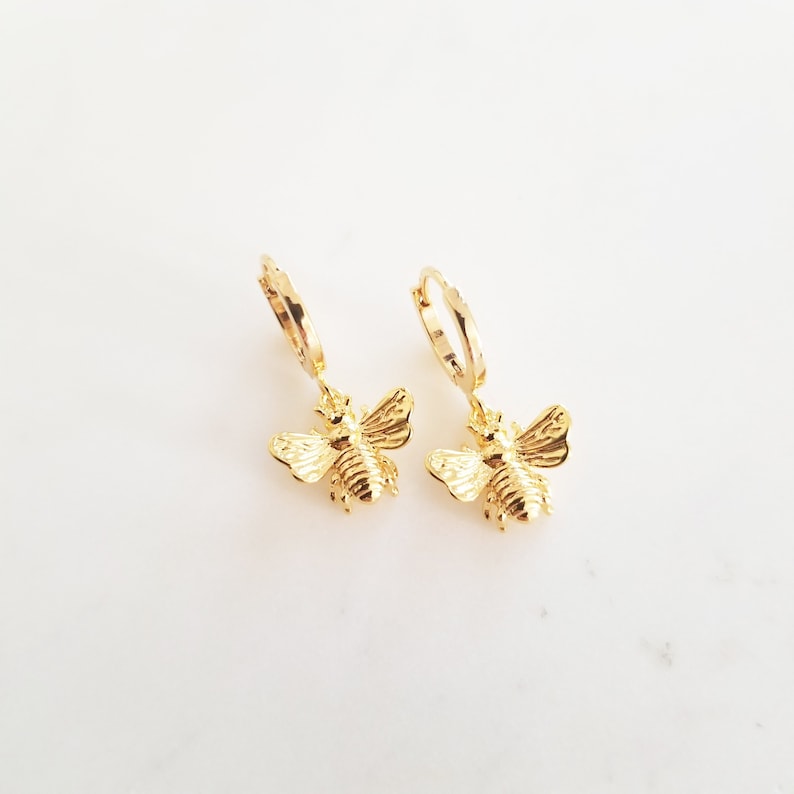 Bee Dangle Earrings, Etsy, $12, shop now
Make these adorable little bees your new summer companion.
La vie en rose gold
Hoop Earrings, Pandora, $115, shop now
These shimmery hoops have a unique matte finish and subtle sparkle that's sure to make them a new favorite in your jewelry arsenal.
Color pop
Enamel Swirl Huggie Hoop Earrings, Nordstrom Rack, $18, shop now
Add a pop of color to your look with these punchy blue huggies.
Heart huggies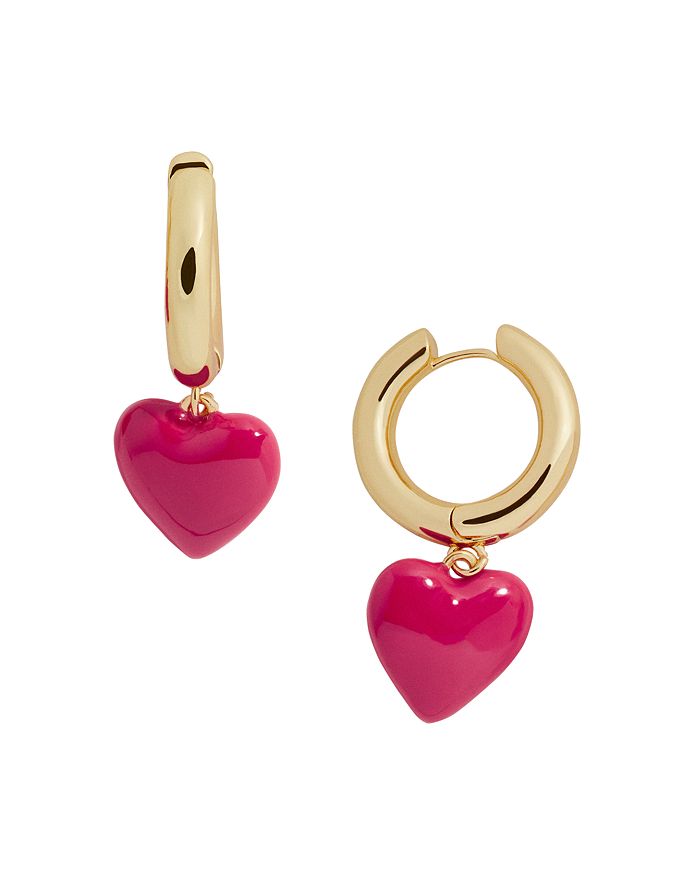 Baublebar Fiona Heart Huggies, Bloomingdale's, $36, shop now
ICYMI, heart-shaped earrings are also having a major moment and have been spotted on celebs like Taylor Swift and Bachelorette Hannah Brown. Combine two trends with these heart-shaped huggies.
Silver & gold
Renegade Hoops, Stella & Dot, $29, shop now
Add some edge to your everyday look with these cool stud earrings from Stella & Dot.
Lauren Conrad-approved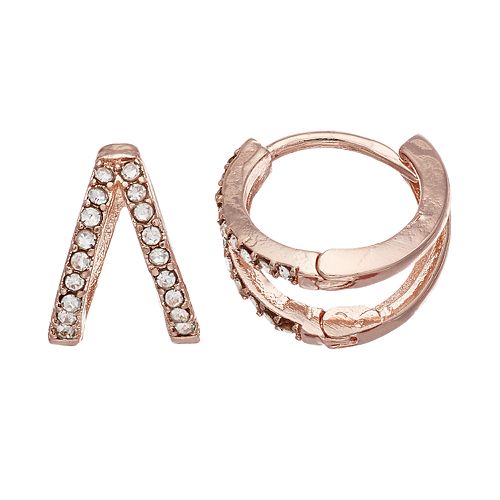 LC Lauren Conrad Huggie Hoop Earrings, Kohl's, $14, shop now
Make a statement in these LC approved huggies. The rose gold and V-shape give them a unique spin.
Pretty in pink
Adore-ables Huggies, Kate Spade, $58, shop now
Resin jewelry is one of the hottest trends at the moment. Look like a true fashionista in a pair of these resin huggies.
From delicate drops to statement-making hoops, huggie earrings are extremely versatile and can go with just about anything. They are just the thing your jewelry box has been craving. Pick up a pair (or a few) of huggie earrings and I promise they'll become your new favorite.