Does winter have your skin feeling dull and dreary? Put an end to dry, lifeless skin and say hello to the healthy skin you had in sunnier days. We talked to Dr. Tony Nakhla, "America's Dermatologist," to find the best treatments and products to make your skin beautiful again. With these seven tips and tricks, your face and body will be glowing in no time.
1. Exfoliate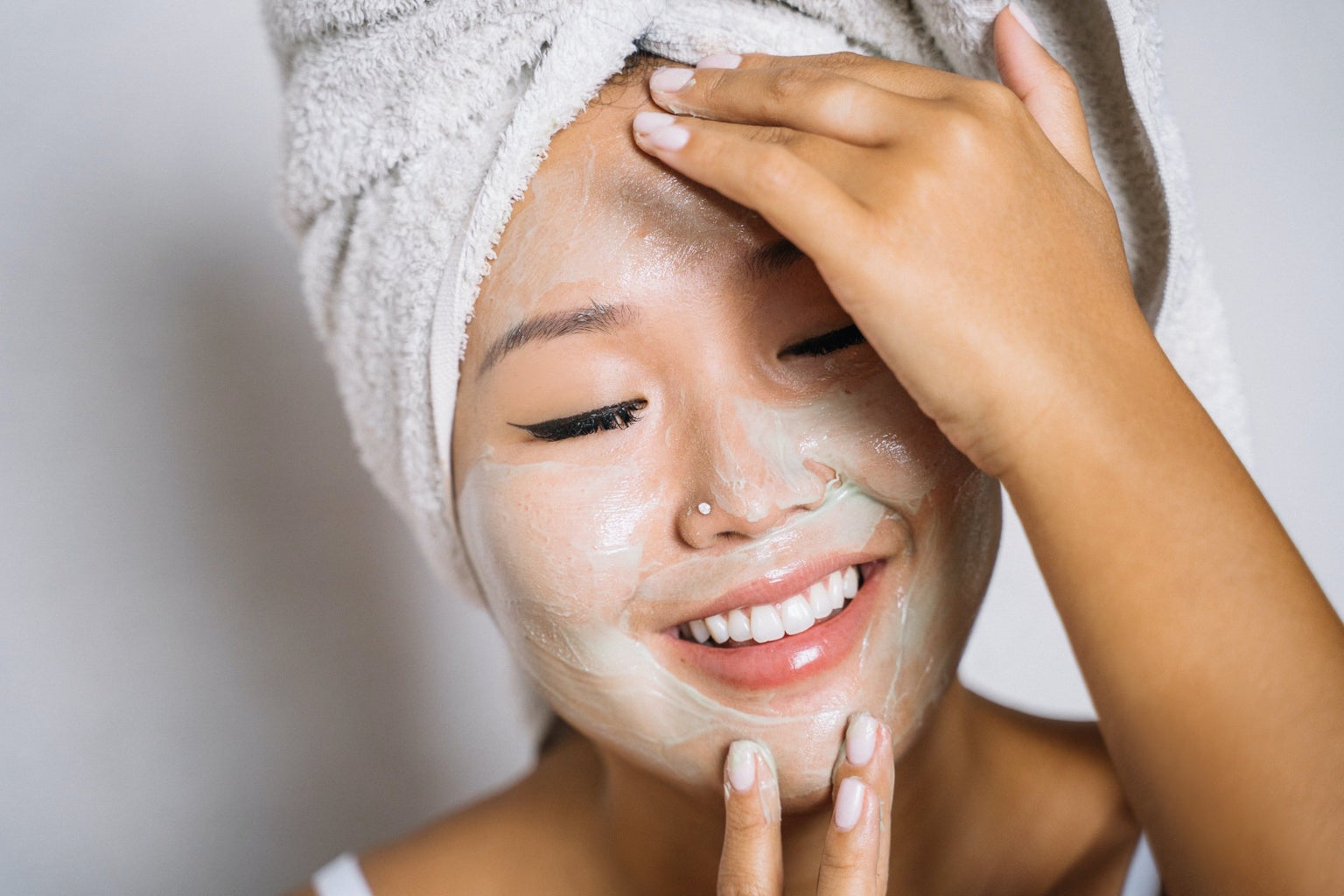 It's important to exfoliate your skin in order to get rid of any dead skin you may have. This allows the face to reflect more light, which will make it appear brighter.
Exfoliating means using a wash or peel to scrub away dead skin cells. The best way to exfoliate is to rub your skin in circular motions—always do this before moisturizing!
"Gentle exfoliation should be done nightly with either a warm washcloth or a gentle facial brush," Dr. Nakhla says. "Stronger exfoliation may be done at a professional's office once a month using stronger agents like chemical peels or microdermabrasion."
Try using bliss's That's Incredi-'Peel' ($24 at Ulta Beauty) for a quick and easy way to renew your skin without irritation. Whether you exfoliate at home or get it done by a dermatologist, your smooth, bright skin will have you looking like a whole new woman.
2. Lock in the moisture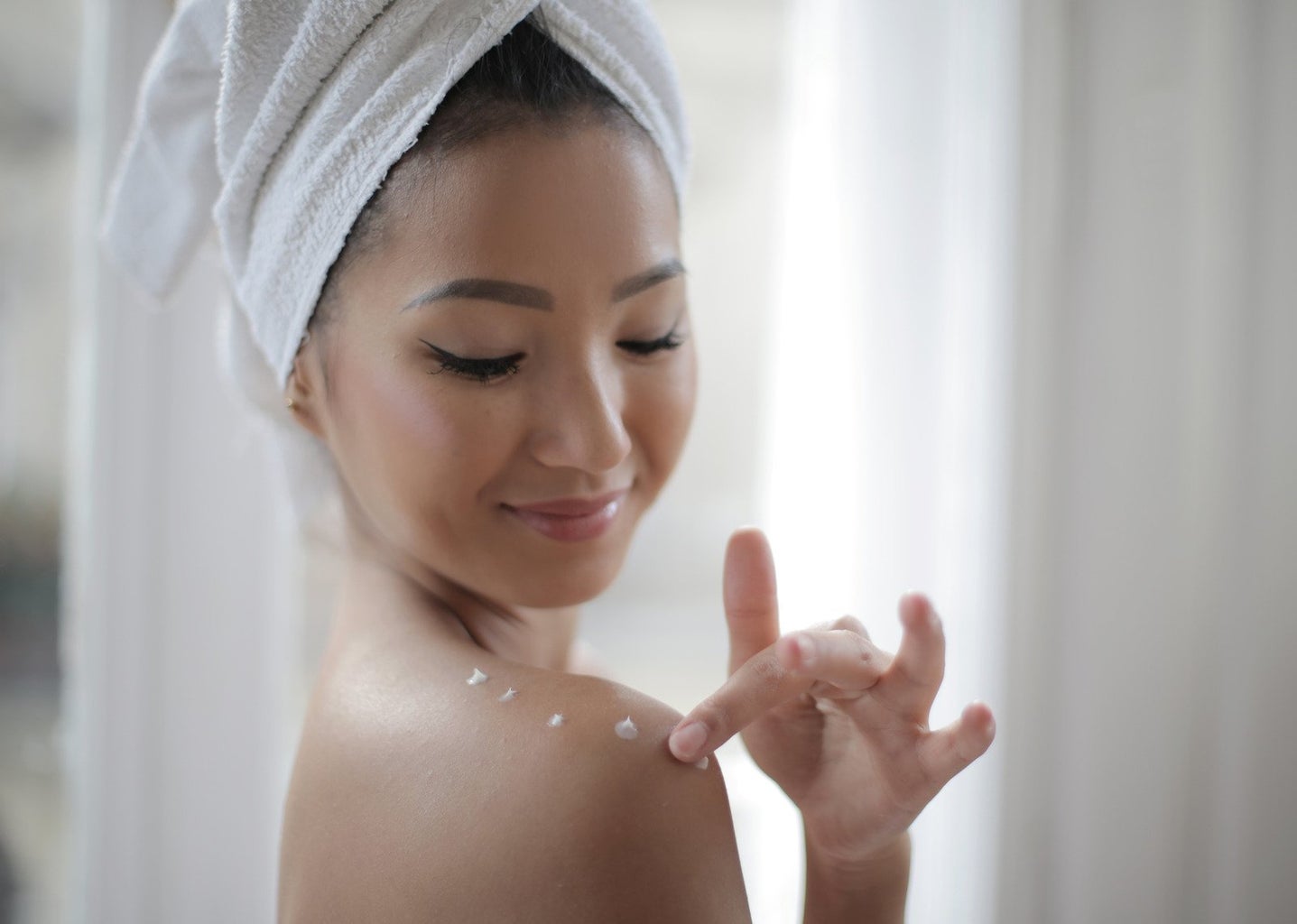 Keeping your skin hydrated is crucial, especially in the cooler months. Moisturize your skin in the morning and at night, and dry, flaky skin will be no more.
"Morning moisturizing should be done with an SPF-containing moisturizer," Dr. Nakhla says. "Nightly moisturizing should be with a moisturizer rich in antioxidants." Aveeno Positively Radiant Daily Moisturizer ($19 at Ulta Beauty) is perfect to even out your skin tone and texture and create a bright, beautiful look. For extremely dry skin, Aveeno Positively Radiant Intensive Night Cream ($19 at Ulta Beauty) works while you're sleeping to revive dull and dreary skin.
Drinking at least eight glasses of water a day and eating a well-balanced diet will also keep your skin glowing and hydrated from the inside.
3. Brighten it up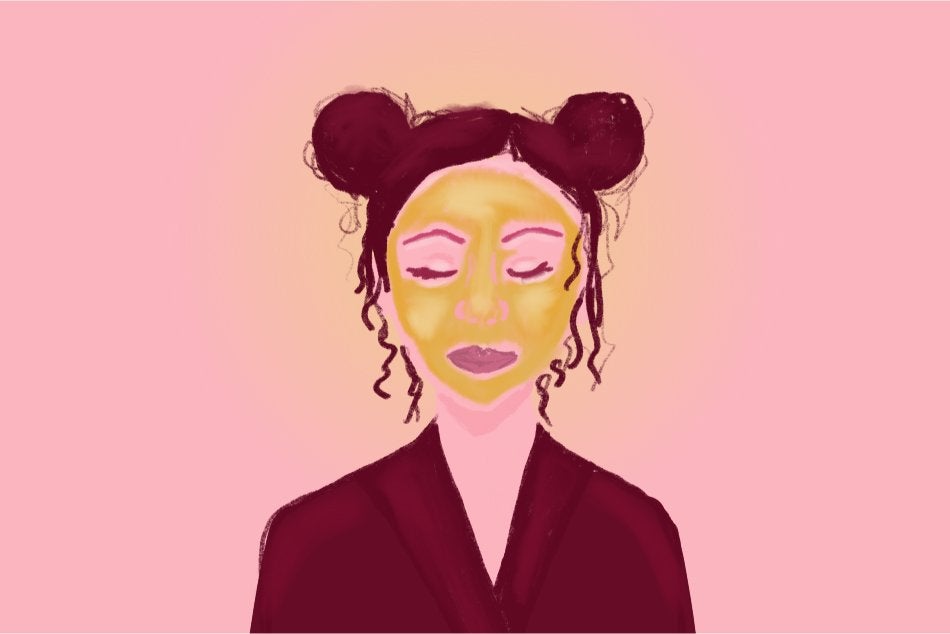 Sometimes it feels like no matter how much you exfoliate and moisturize, winter is still taking a toll on your skin. In this case, using a brightening mask could be your solution. For extra hydration and a smooth, bright result, boscia Sake Bright White Mask ($38 at Macy's) is a good choice.
This treatment's brightening ingredients soothe and hydrate your skin, leaving you with an even, radiant complexion. Advanced whitening ingredients in the mask brighten your complexion and make your skin appear healthy and soft. Some cream masks wash off after 10 to 20 minutes, while sheet masks are filled with serum and cut to shape your face for one-time use. Pampering yourself after a long, work-filled week has never been so easy.
4. Fake it till you make it
Without the summer sun and trips to the beach, our skin may be a bit paler than we'd like. To restore the summer glow you had without the dangerous rays of a tanning bed, use a self-tanner like Jergens Natural Glow Healthy Complexion Daily Facial Moisturizer ($11 at Ulta Beauty) on your face. This will gradually create a natural-looking tan. To make sure your face matches your body, use a body equivalent such as Jergens Natural Glow Revitalizing Daily Moisturizer ($11 at Ulta Beauty). A little color may be just what you need to brighten up your complexion. You'll be looking like a beach babe in no time!
5. Cleanse with oil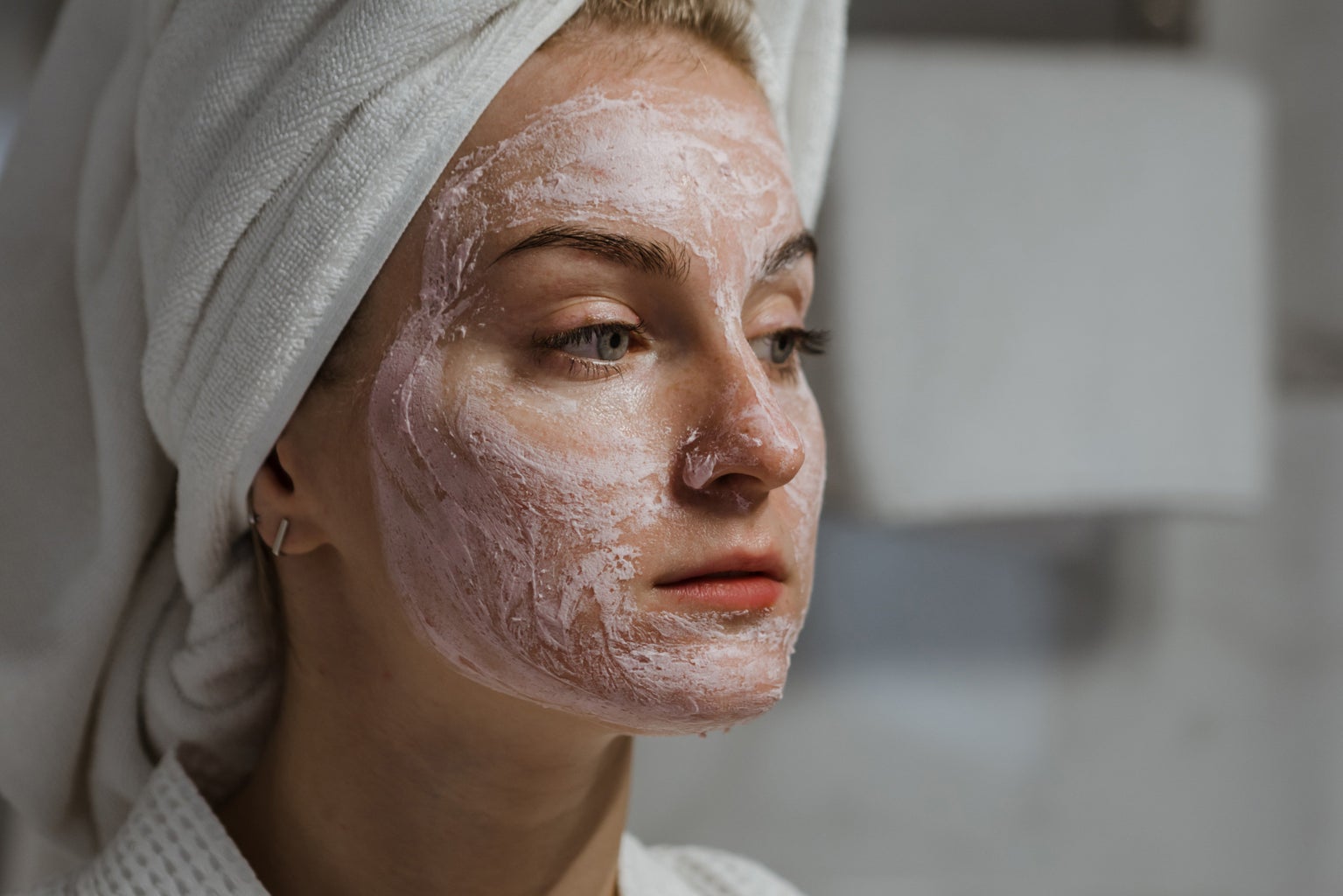 Washing your face every day is extremely important. During the winter, oil cleansers are super effective because they are gentle and help hydrate your skin. Shiseido Perfect Cleansing Oil ($35 at Sephora) is a good option. This cleanser can be used on the face and body and removes makeup and other products.
Oil cleansers are great for moisturizing all types of skin; oil dissolves oil. This product will create a whole new you!
6. Use cream-based foundation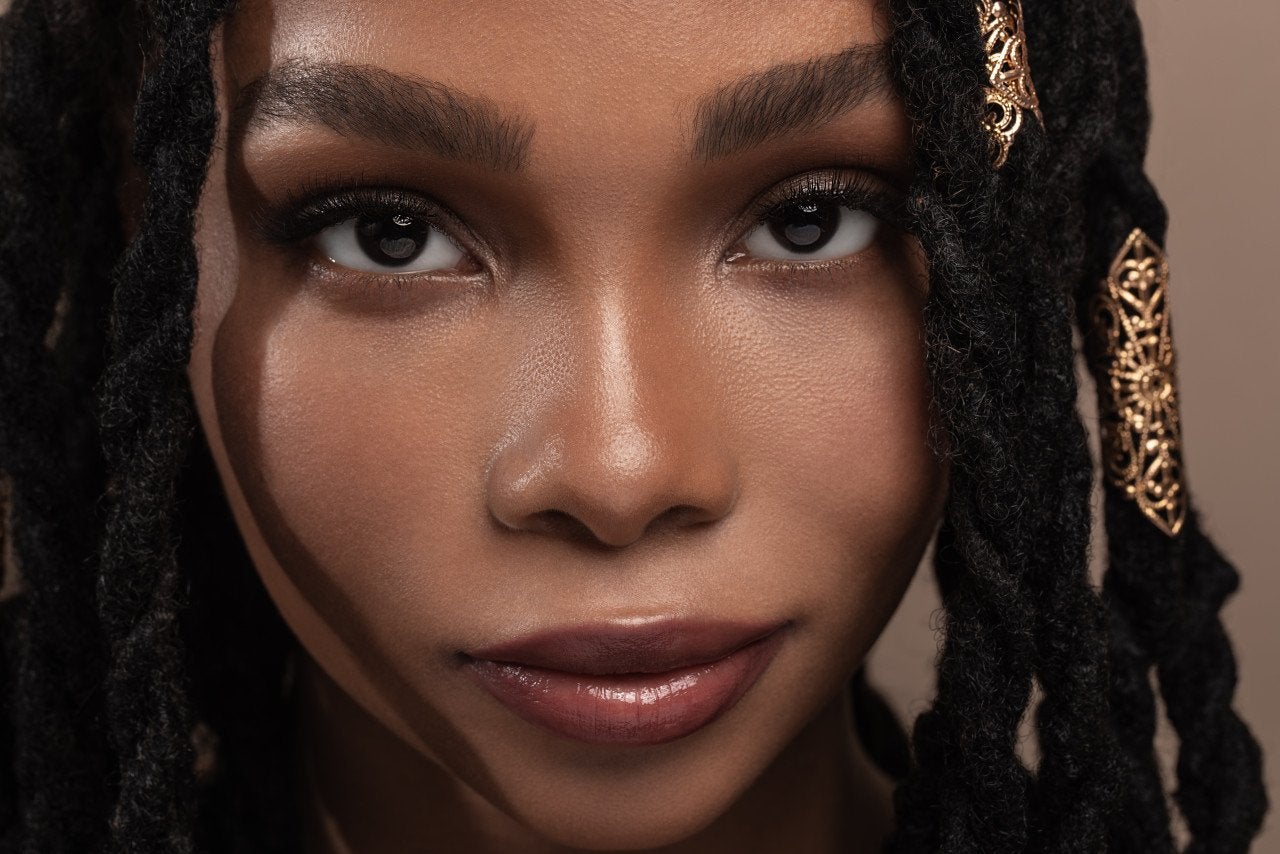 Since winter tends to make skin extra dry, ditch your powder foundation for a cream-based one. Powders are more drying and can make your face appear dusty or flaky if your skin isn't completely hydrated.
"Cream-based foundations may provide better water retention in the skin," Dr. Nakhla says.
Make Up For Ever HD Invisible Cover Foundation ($43 at Sephora) is the perfect foundation for any skin type or tone. Its liquid formula will cover imperfections while making your skin appear full and hydrated.
Another problem with using last year's makeup into the winter is that "old makeup may contain bacteria and expired ingredients that should be discarded," Dr. Nakhla says. So replace your old makeup for an even better and healthier look!
7. Highlighter is your best friend
If you're looking for a simple makeup trick that will save your lifeless winter skin, you're in luck. A highlighting blush like the one from NARS in Albatross ($38 at Sephora) is the perfect tool to illuminate your skin and create instant radiance. Simply apply the blush to your cheekbones for a light-reflecting glow and dimension. This will complement sparkly eye shadow perfectly for a night out on the town!
With these treatments and products, your skin will be revived and healthy before you know it. Take care of your skin and find the right tools to help you keep your summer glow all year round. Bye-bye, dull and dreary skin!