I've been doing my own makeup for about five years now, basically absorbing every magazine article and YouTube tutorial I've come across until I felt super confident in my makeup application abilities. Now, I'm basically a resident beauty guru, but I still try to step up my game when new things are trending. Recently, I decided to finally learn how to properly contour for dark skin. If you're not in the club yet, contouring is just when you use face makeup, like foundation and bronzer, to define your natural face shape and features, ranging from slight contour to extreme.
Many cosmetic companies sell contour kits to make the process a little easier for beginners – so I did what any beauty junkie would do in this situation: hopped on the train, and headed to Ulta Beauty. When I arrived, the contour kits in stock at that moment didn't contain shades that would show up on my darker skin tone (I'm a Fenty 440). As the meme goes, I was disappointed – but not surprised. Although the beauty industry is getting better about offering diverse shade ranges for face makeup, there's still a long way to go. I left frustrated, but determined to figure out a solution.
So, I started doing research and viewing videos by YouTubers with skin tones similar to mine, then trying out techniques that they used to contour. What I discovered was that although most beauty retailers haven't packaged our exact shade needs into a kit, there are ways us gals with dark skin can make our own kit instead. That way, there's more freedom to choose your favorite formulas and exact shade matches, which sounds like a win to me!
Essential Contouring Products
To start, your contour kit cannot survive with the following four items:
A concealer and/or powder* lighter than your skin tone
A concealer and/or powder darker than your skin tone
Your fave highlighter
A bright, cheeky blush
*This can also be a regular foundation powder – it just depends on how dramatically you're trying to contour. If the foundation has mild coverage that blends in with your skin, the visual effect won't be there.
Using these products together is going to help imitate where light would naturally hit your face, and where shadows would naturally fall on your face – but then make it extra. Plus, a good shimmery highlighter can add the extra oomph your contour needs, and a flirty blush further accentuates your cheekbones.
How To Contour
The Bare Face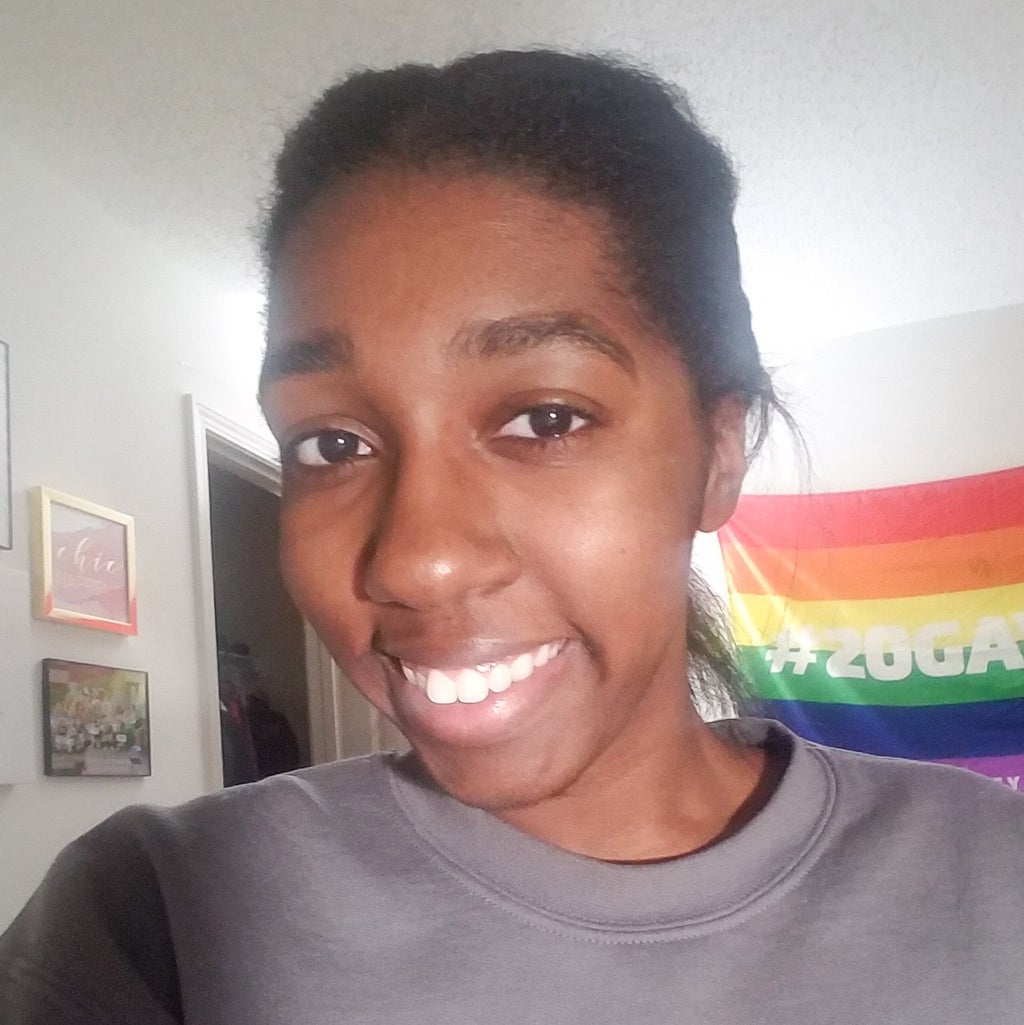 Step 1
I always start my contour with under-eye concealer, because it automatically wakes up my whole face up and adds much-needed brightness. Right now, I use the NYX HD Photo Concealer in the shade Cocoa. I make sure to blend this in lightly with tapping motions, and not dragging motions because the skin under your eyes is very sensitive to pulling. 
Step 2
Next, I take my darker concealer to contour the underside of my cheekbones and any other places where shadows would naturally fall (think: near your hairline and down the sides of your nose). My trick is to suck in my cheeks so I can see exactly where to place the concealer. I'm currently using the NYX HD Photo Concealer in the shade Cappucino.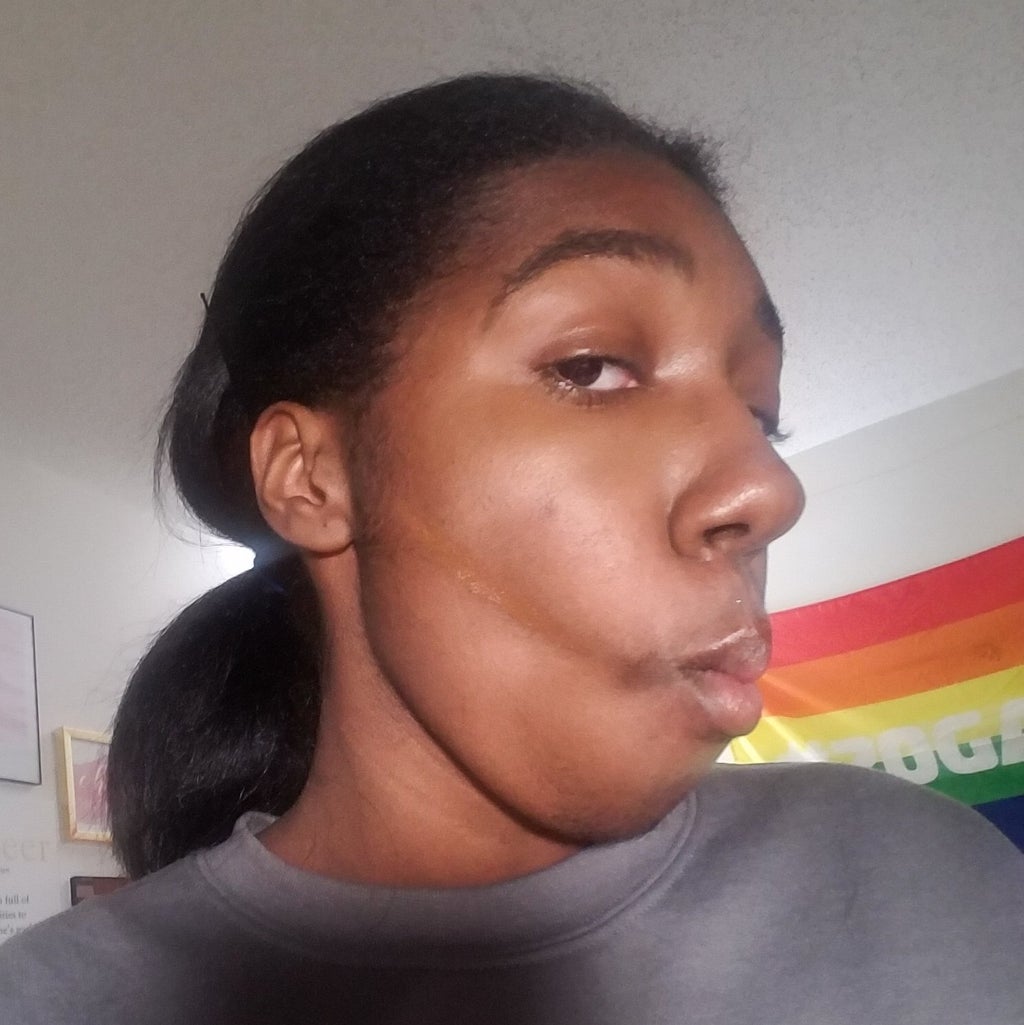 Step 3
The next two items can be applied in whatever order that you wish, but for ~example purposes~, this is how I did mine. I used a bright blush to accentuate the high points of my cheekbones, giving them the illusion of a flirty flush. I swap my blushes out all of the time, but the one I always come back to is the Colourpop Supershock Blush in the shade Bardot.
Then, I finish by adding highlighter to my cheekbones and inner corners of my eyes. A shimmery highlighter gives texture and definition to my contour, offsetting the darker shades. My favorite highlighter right now is the subtle shimmer of Glossier Haloscope in Topaz.
The Final Look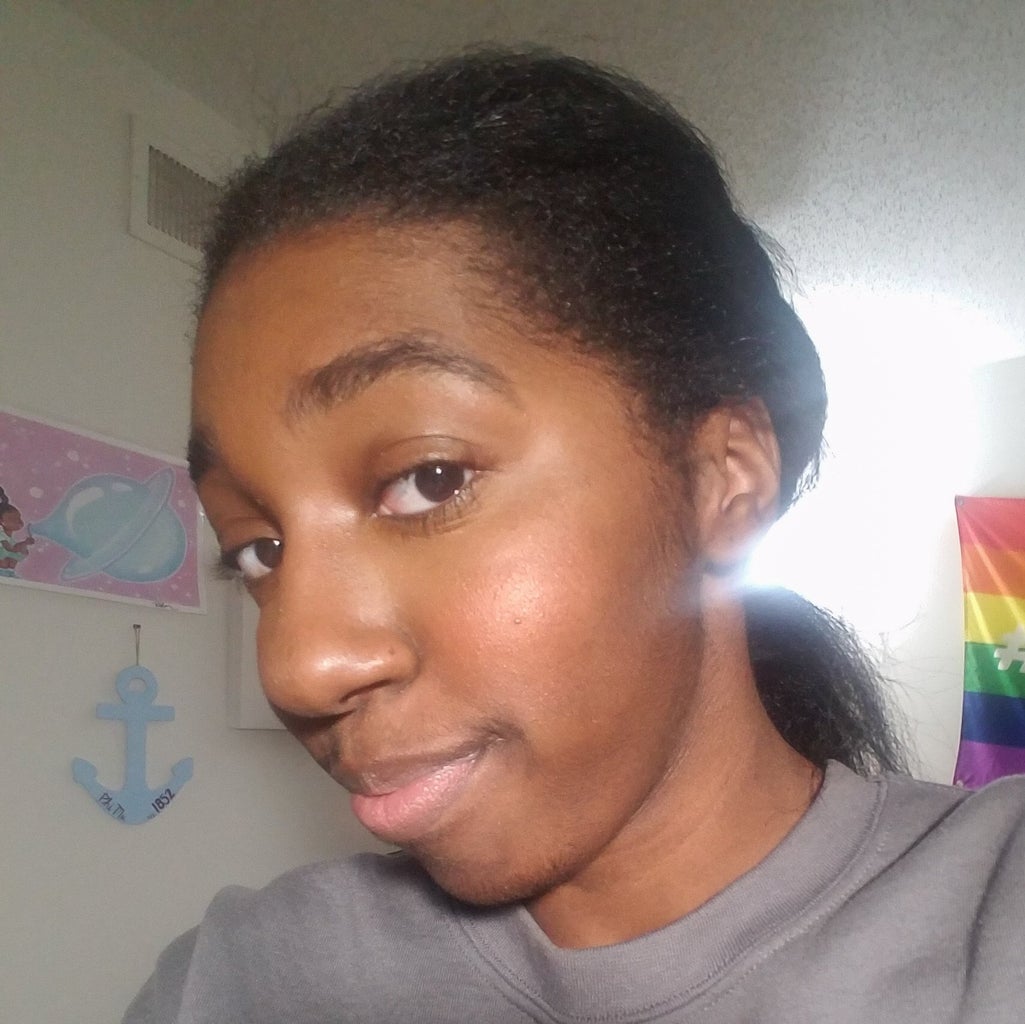 Just FYI that at the end of all this, I did find one amazing contour kit with all of the above in it! Say hello to the Beauty Bakerie Coffee and Cocoa palette ($38)! I own this palette and blend the powders included with my concealers as shown in the photos in this article.
Now that you have the tools in your arsenal, you can Google face charts for your specific face shape, and get to practicing. Happy contouring!