This article has been syndicated from Bloom Sista as a part of Her Campus Style's Black History Month celebration.
By now, most of us are aware of the harmful impact of the fast fashion industry not only on the environment but also on those who produce the clothing as well (I would highly recommend watching The True Cost on Netflix to learn more). Shopping sustainable brands like Reformation is ideal, but that can get very expensive, very quickly.
As a girl on a college budget, my way of supporting the slow fashion movement is through thrifting. I've been exploring the racks of Goodwill and other vintage stores for about 5 years now and have learned soooo much in that time. Here are a few of my top tips to get you started on building a more sustainable wardrobe!
1. Create a mood board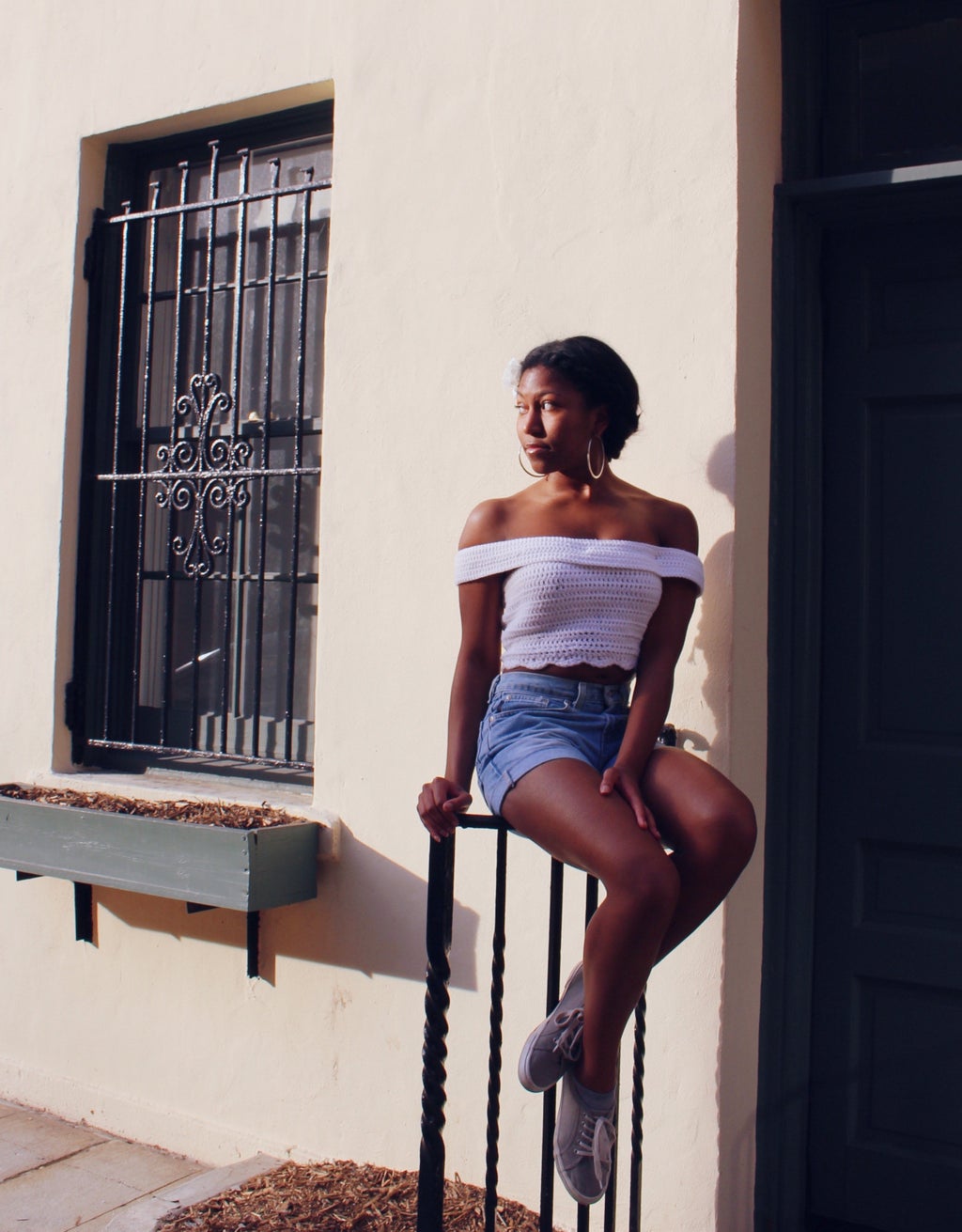 Going to a thrift store can be a bit overstimulating at first. Some places are more organized than others, but sorting through a ton of clothes of varying sizes from different decades is always going to take time. To make things easier on yourself, I recommend taking some time to explore Pinterest and save any vintage looks you like to a "thrift inspiration board". After you get plenty of pins on your board, go through it and look for themes. If you see a lot of band tees, for example, you'll know to head straight for the T-shirt racks when you get to the store.
2. Choose your go-to thrifting outfit


Since I've already expended enough patience looking through clothes, by the time I'm ready to try them on, the last thing I want to do is wait in a line for a dressing room. Most thrift stores only have a few dressing rooms, so to avoid the lines I have come up with the perfect combo for trying on things in the aisles: black leggings + a tank top + comfy shoes (+ an easily removable sweater/sweatshirt when it's cold). Wearing form-fitting clothes allows me to layer my try-on pieces on top of my clothes while still getting the gist of what they'll look like when I actually wear them. I like black leggings specifically because they're neutral, so they allow me to really look at whatever top I'm trying on without being swayed by whether or not it matches with a certain wash of jeans I might otherwise be wearing.
3. Inspect your items thoroughly

It's so frustrating when you think you've found a great piece, only to notice there's a stain you can't get rid of after you washed it at home or a hole that you missed in the store. Some suggest bringing a Tide pen with you to see if you can get the stains out in the store, but I try to just avoid those pieces altogether. The usual problem areas are holes in the armpits of tee shirts or the pockets of jeans and jackets, stains in unusual places on sweatshirts, or issues with zippers on jackets and dresses. If you think you've found an item that's too good to be true, be extra suspicious because there's probably a reason someone else left it on the rack.
4. Don't fool yourself into "fixing things"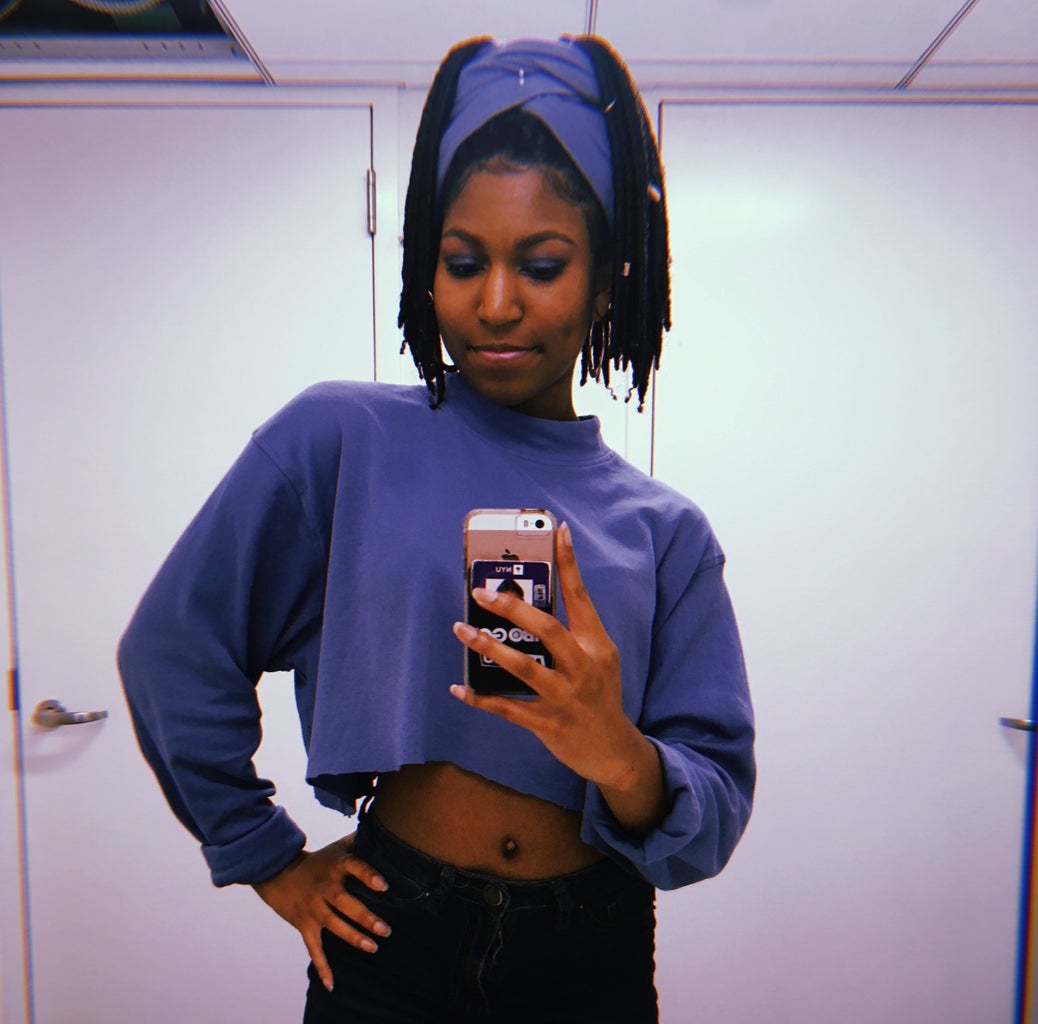 This was one of my biggest issues when I first started thrifting. I'd see something I liked, but it would be missing a button, so I'd say to myself "I'll just replace all the buttons after I buy it". Of course, I would never get around to it and the piece would end up just sitting there in my closet. Although, I'm a pretty decent sewer I've learned to ask myself are you actually going to fix this before I commit to buying something. Majority of the time, the answer is no, so it keeps me from wasting money on items that end up never being worn. Easy "fixes" like cropping a tee or throwing a patch on something are fine, but for the most part, the best thing to do is stick to buying pieces that are ready to wear.
5. Don't get caught up in the cheap prices

The main reason I ended up buying pieces I never wore was because I wasn't used to seeing such low price tags. Nowadays I'm a lot more discerning when it comes to thrifting. Sometimes I walk out of the store with nothing and it can be disappointing, but having a closet full of things I won't actually wear is way worse. Try your items on in the store and really ask yourself if you would actually wear each item. Think about how well it might pair with what you already have in your closet. If you can't see how it'll fit into your wardrobe, it may not be something you want to bring home. Don't feel pressured to buy things just because they're cheap. Pay attention to material quality and style and let those things guide you to the register instead.
Thrifting has allowed me to express my "old soul" through my style and I love being able to experiment with different pieces without hurting my wallet. I hope I've encouraged you to start (or continue) your sustainable style journey!