Helmut Lang's New Bra Purse Is the Strangest Yet Coolest Accessory We've Ever Seen
Our mantra of the unfair inconvenience of carrying around a purse has finally been heard and (answered in the strangest way possible). High-end fashion brand, Helmut Lang, has just released a new Black Leather "Bra Bag." And it's a purse shaped as a bra.
Designed by Helmut Lang's Creative Director, Shayne Oliver, the bra bag is truly a fashion sight to behold.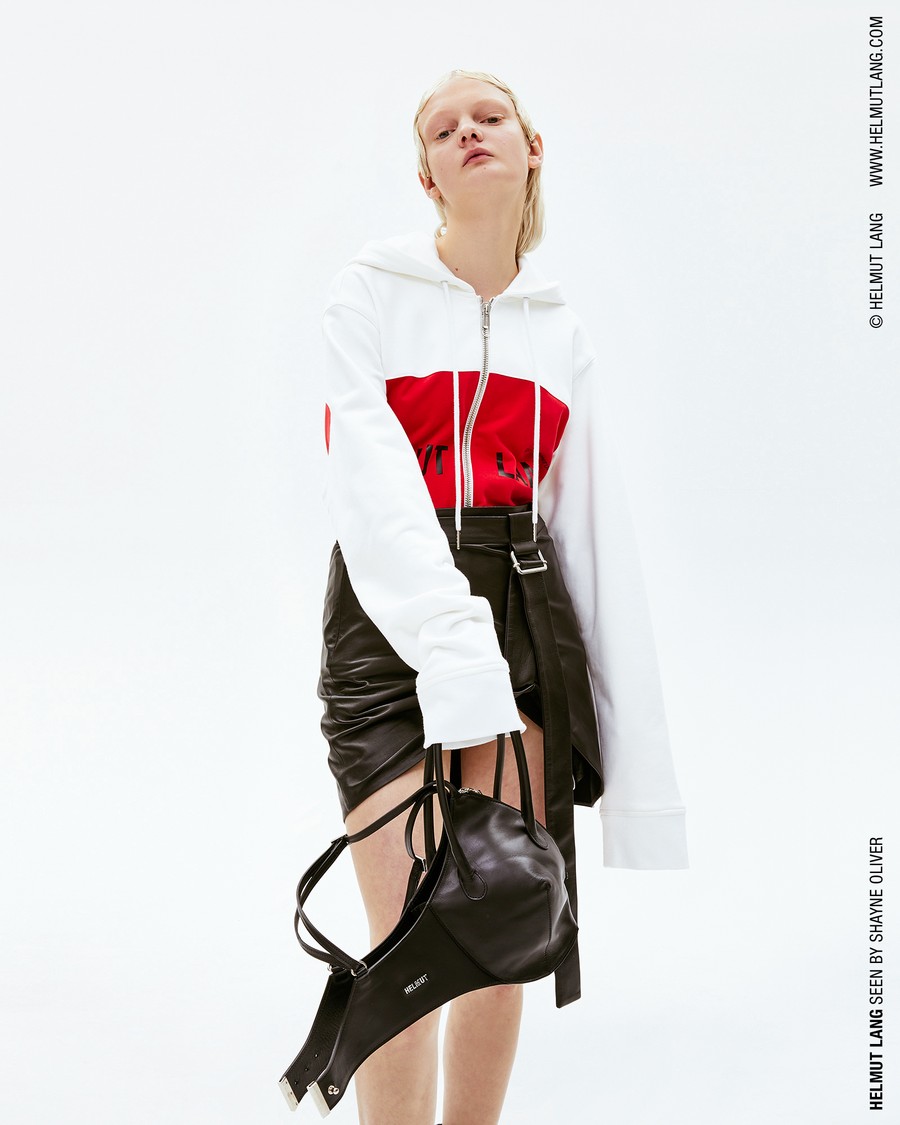 The bra bag made its first debut on Helmut Lang's Spring/Summer 2018 RTW show's runway and is now available to purchase for $635 online. When it comes to looks, the bra bag is practically wired for edgy style with its fine leather material and functional (as well as decorative) zippers.
The bra bag's "cups" double as the storage space for your belongings and the thicker bra "straps" are the handles to carry your favorite undergarment vessel around town. The coolest thing about the purse is that its back strap comes with attachable belt loops, so yes, you can wear this purse as a bra!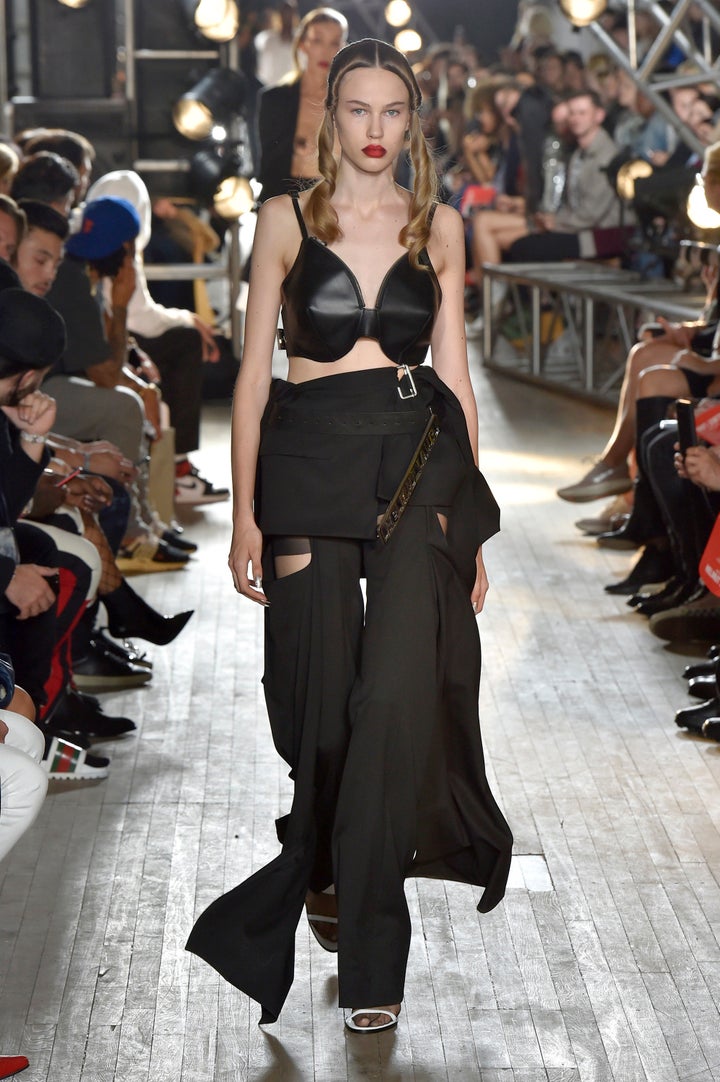 So is this a purse that's also a bra, or a bra shaped purse? On the Helmut Lang website, the purse is modeled as just that, a purse; it is carried by hand as an edgy fashion accessory that simply resembles a leather bra.
However, when Lang had the bag modeled at the RTW show, the bag was worn across the bust just like a normal bra, both over a blouse and just across your chest as a visible bralette.
So how should you sport this bra bag? Ultimately, it's up to you: The bag can clearly double as a large bra, but how it fits and looks across different bust sizes is something you may have to consider.
Ideally though, if you can strap it on like a bra, you can store your belongings in the cups and have everything be easily accessible. Your hands will be free, and you'll wow anyone with this revolutionary fashion statement. Not to mention, making a bag that is visibly like a bra (and worn outside like one) really sends a message to anyone who still sees women's underwear as something "unsightly". This bag is brash and beautiful feminist statement, indeed, and the boldness and functionality of Lang's newest bag make it a unique piece to add to any outfit for sure.