Exams are almost upon us. With that comes night lights studying, excessive caffeine, and skyrocketing stress levels. Finals can wreak havoc on our skin and mental state alike, which is why it's so important to take the time to relax and recharge once they're finished.
Enter the DIY Spa Day—the best gift you can give yourself this season. You don't need to dish out a ton of money to treat yourself to a spa-like experience. Just follow our guide and you'll be feeling refreshed in no time.
Step 1: Pick a Day
It's not official until you add it to your calendar. Find a day between post-finals and pre-holidays madness that can be all about you. It could be a weekend morning or a weekday evening—just make sure you'll have a few hours to yourself to create a calm, serene atmosphere. We recommend designating a bathroom with a tub as your own personal spa area. Until then, try and eliminate as many pressures from finals as possible with the best study buddy: 5-hour ENERGY® shots. With zero sugar and four calories, it's the easiest way to get through exams (and the holidays).
Step 2: Set the Mood
Here's what you'll need:
Calming Scents: Light candles or incense. You can also bring in eucalyptus, essential oils, and bath bombs for added relaxation.
Dim Lighting: You'll want to avoid harsh lighting.
Music: Find a soothing playlist. Try Ocean Escapes, Atmospheric Calm, or Lucid Dreamer by Spotify.
A Great Read: After reading and writing during exams, it's time to read for pleasure. Pick up a magazine or book and enjoy it while running a hot bath. We recommend Book of the Month as a fun way to discover new must-reads. They pore through hundreds of new books each month and share the best ones with members. Enroll now and use code HERCAMPUS30 to receive 30% off a 3-month membership and a free tote. What better way to relax than receiving books that are truly worth reading?
Soft Textiles: Break out your fluffiest robe, towels, and slippers.
Disconnection: Unplug from all of your devices (and yes, even your Kindle!).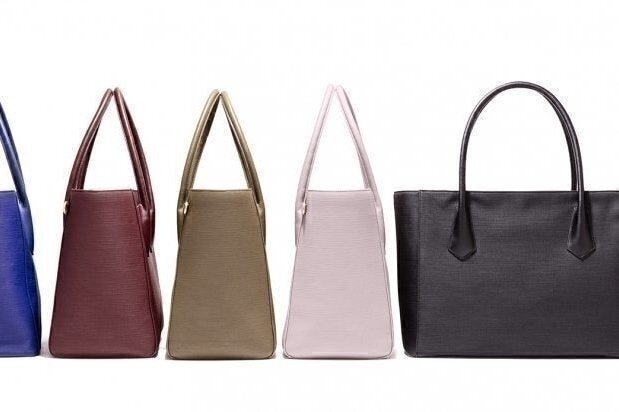 Need to unwind after finals? Grabbing a good book will help stimulate your mind.
(Image courtesy of Book of the Month member Lindsie West)
Step 3: Hydrate
Staying hydrated is essential for a true pampering sesh. If you're not into creating your own fruit-infused H2O (like this cucumber water, for instance), we recommend making an energizing tea. We love the Sweet Tangerine Positive Energy and Green Tea Blueberry Slim Life flavors from Yogi. These flavors support an active lifestyle, so you'll be ready for action after spa day is complete. They offer 60 varieties of green, herbal, and black teas that are rich in flavor and help support your energy levels. You can even refrigerate two used tea bags after you're done and put them over your eyes to soothe and reduce puffiness and redness.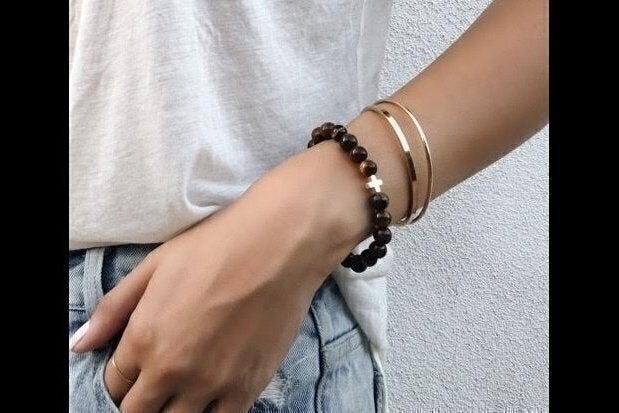 Uplift your spirit (and mood) with an energizing tea like this one from Yogi.
(Image courtesy of Yogi)
Step 4: Nourish Your Skin
Select an area:
Face
It wouldn't be a spa day without a luxurious face mask. But with so many options out there, how do you know which one is right for your skin?
First, determine what you're hoping to accomplish with your mask. Are you trying to moisturize, calm, or purify your skin? Then, look to make sure they include healthy vitamins and antioxidants (like B and C and Anthocyanin, respectively). We love these three options from Leaders Cosmetics:
Try a luxurious face mask to rejuvenate your skin after finals week.
(Image courtesy of Leaders Cosmetics)
Body
Now is an ideal time to pay attention to oft-ignored areas like hands, feet, and lips. Put on your favorite chapstick and give yourself a much-deserved mani-pedi. Then, ensure smooth, freshly shaved legs by opting for a cream that both moisturizes and smells great. Pure Silk Shave Cream in Raspberry Mist's formula softens and nourishes skin as you shave and leaves your legs feeling smoother than using soap and water alone. Plus, you can keep your at-home spa day going by entering to win Pure Silk's "Love Your Legs Getaway", which will send you and a friend to Colorado for a day of relaxation at Life Spa, a night of music at Red Rocks Ampitheatre, and much more.
Don't forget a body scrub and matching body butter (try Sugar Kiss from Lalicious) for a final touch.
Achieve smooth, soft legs with Pure Silk Shave Cream in Raspberry Mist.
(Image courtesy of Pure Silk)
Step 5: Highlight Your Beauty
Accentuate your newly refreshed skin (and confidence) with a natural knockout makeup look. Avoid heavy foundations and concealers and go for wide eyes and warm lips. Try this routine from the ever-stylish Rimmel London:
Show off a natural knockout makeup look with Rimmel London's best-selling products.
(Image courtesy of Rimmel London)
We hope you enjoy your DIY Spa Day—you deserve it! Tell us how your pampering session goes using #HCSurvivalKits.