It's the start of a new decade, which means a new era of fashion. Trends will come and go but it's important to recognize the ones that remain timeless. Changing up your style for the new year is a big refresh, a chance to "rebrand," if you will.
However, bringing back some iconic looks is the perfect way to revamp while being thrifty in the process. Here are some simple, effortless ways to create the coolest decade-inspired fits for the new year. It may be 2020, but vintage and retro is in and thrifting is the way to go for the new decade.
The look: Retro '70s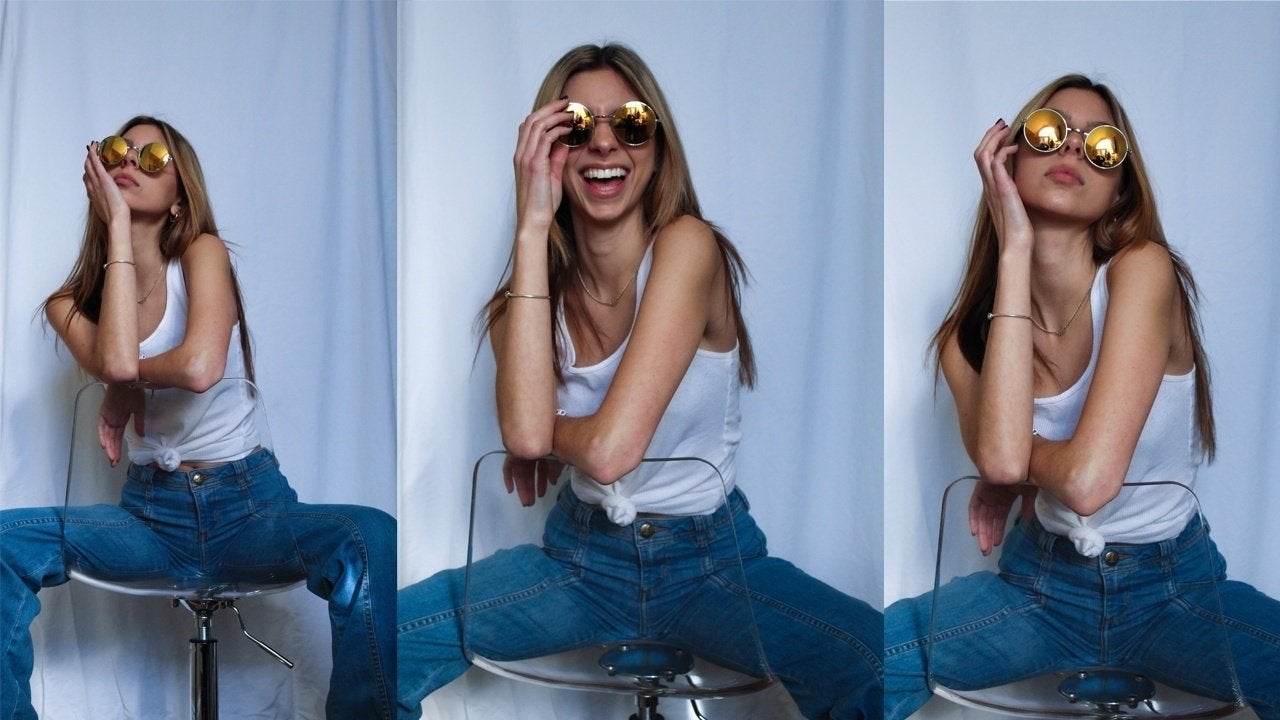 These funky reflective circular glasses were the inspiration behind this entire look. They were a big flea market find years ago, and I've been saving them for a '70s-inspired outfit and shoot ever since. I styled them with these killer bell-bottom jeans (another forever outfit dream of mine) and a simple white tank that I tied in the center. The bell-bottoms and glasses were the perfect pairing for an iconic retro '70s look.
To achieve this look yourself, finding a pair of bell-bottoms is key. You can add just about any basic tank or tee, cropped or tied, to get the look. Circular glasses are a huge trend right now and can be found just about everywhere, from Forever 21 to H&M. However, the pants may be a little harder to find, so here are some options for bell bottom flared jeans ranging in price.
What you'll need: flare jeans
Flare Denim Jeans, dELiA*s by Dolls Kill, dollskill.com, $47; shop now 
Extreme High Rise Flare Jean, Garage $25; shop now 
This look is put together with just a few easy-to-find pieces to make your style ~funky fresh~.
The look: '80s school girl chic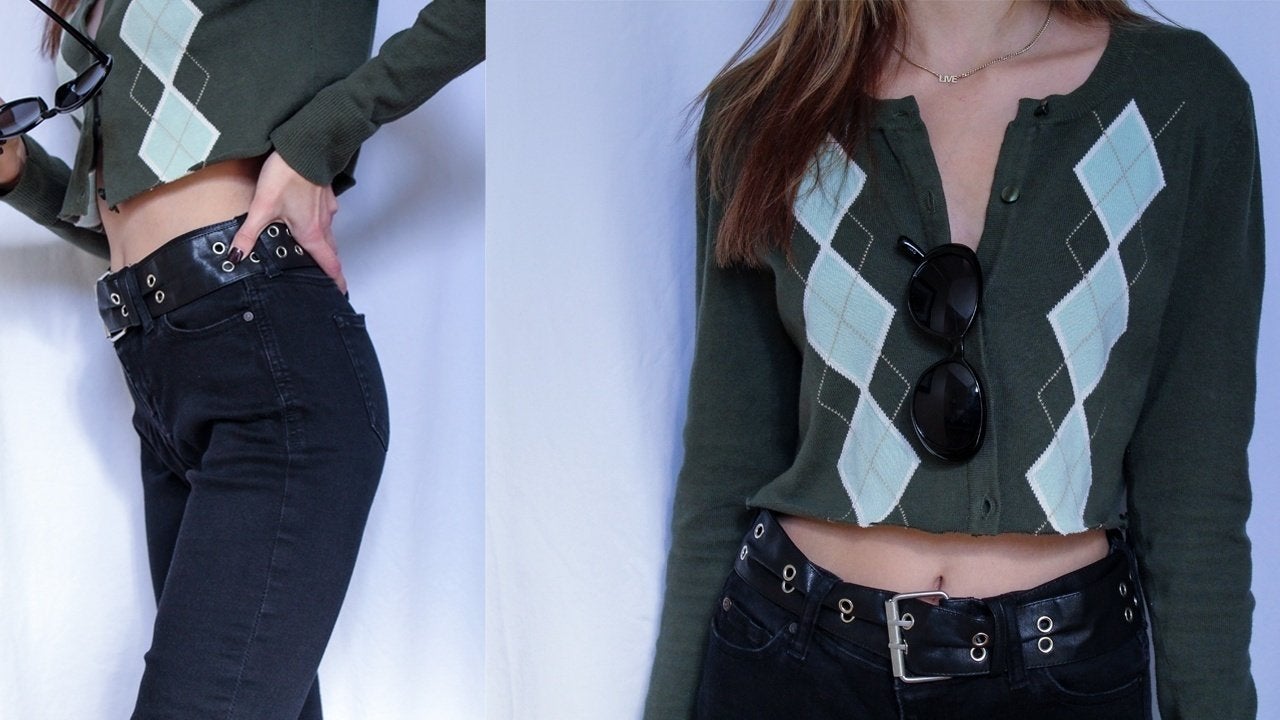 This sweater was a thrift shop find long in the making. I'd been on the hunt for a diamond-patterned button-up vintage sweater for years. I found this perfect one at a thrift store in Virginia and it gave me major '80s school girl vibes. I cropped it to make it a little more edgy and modern, and incorporated the current trend of undoing the top and bottom buttons.
I paired it with some simple black jeans, a black edgy belt and brought in some vintage hues with these funky retro shaped sunglasses. I absolutely love this look –– it's extremely wearable for day to day and takes a vintage academic look to a chic level.
Thrift stores are great for finding '80s pattern sweaters. I recommend checking out the men's section if the women's doesn't seem to have any options. But here's an almost identical sweater if you're not lucking out at your local thrift store.
Get the look: argyle sweaters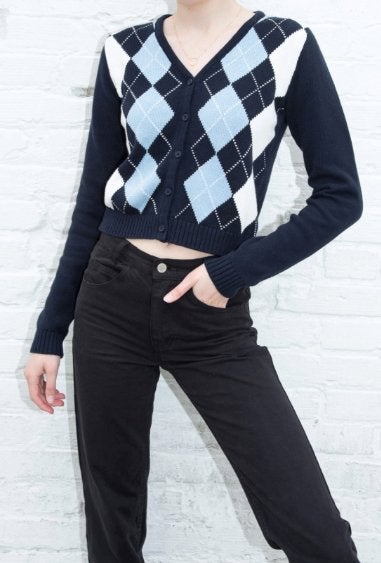 Elizabeth Sweater, Brandy Melville, $35; shop now
The look: '90s grunge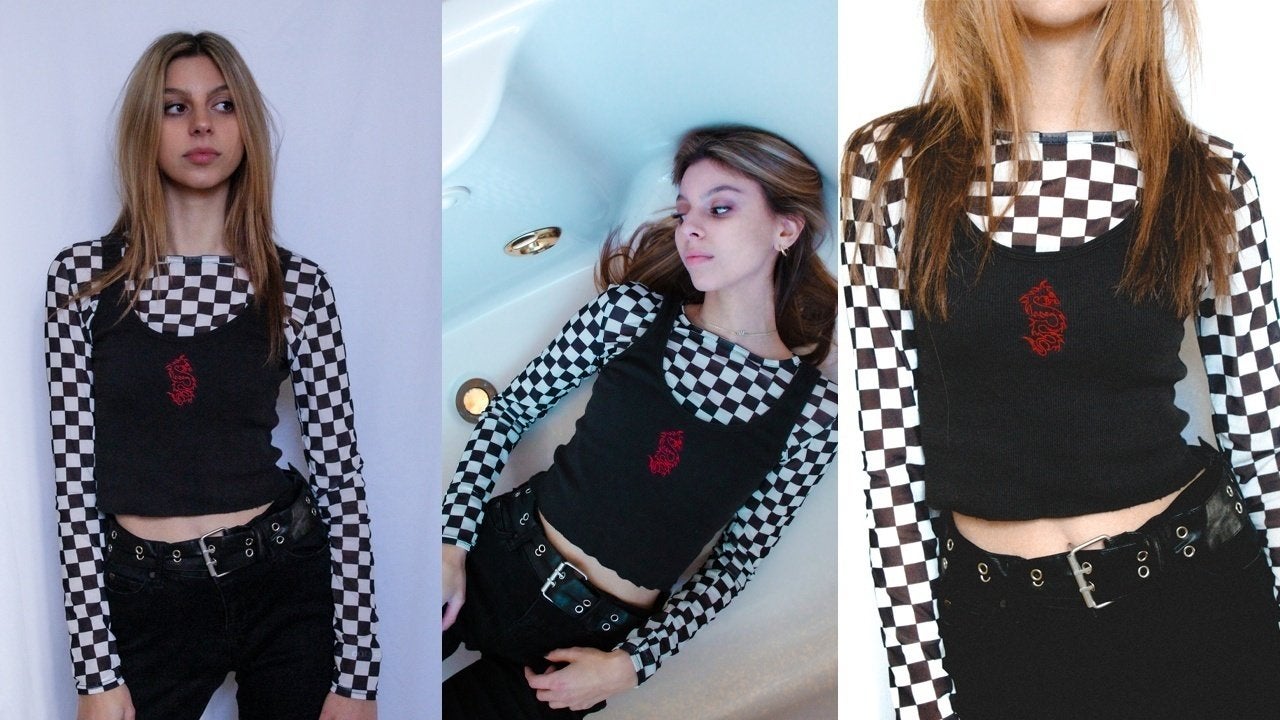 For all my dark, edgy gals out there –– this one is for you. I styled this one around my long sleeve checkered mesh top. Layering was big in the '90s, so I added this black and red dragon embroidered tank from Brandy Melville. I paired it all with some black jeans and the same black belt (purchased from Forever 21). Rock a smoky eye to be a true '90s girl. This look was one of my favorites, can again be worn day to day and easily recreated by switching out different dark, grungy pieces.
This might be the easiest look to achieve because you don't need any must-have specific pieces. It's just all about the dark and the contrast. Black jeans are a must paired with an edgy belt, and layering patterns is your best friend. "Winter is all about clever layering," as pointed out in The Zoe Report. 
Get the look: layered pieces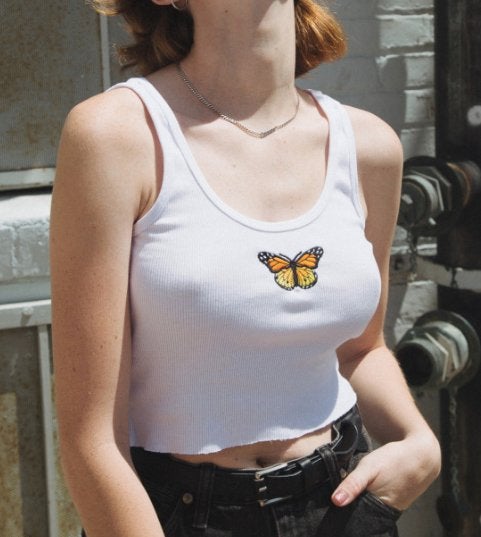 Butterfly Tank, Brandy Melville, $16; shop now 
Mesh Cloud Wash Top, Forever 21, $15; shop now 
Get the look: edgy belt
Faux Leather Skinny Hip Belt, Forever 21, $8; shop now
A new year doesn't have to mean breaking the bank on a whole new wardrobe. Take some inspiration from previous decades, go to local thrift stores or even search your closet (or your parent's closet) for some simple vintage pieces. Style them in a modern way and you'll have a fresh new look for the new year, without dropping all your savings.
Happy styling!