As summer days come to an end and that autumn chill I love so much fills the air, it's time to start shopping for your fall wardrobe. As much as I am sad to hang up my bikinis and say goodbye to days spent at the beach, I always find comfort in the fact that in fall I get to wear loads of cozy layers. The perfect finishing touch on any fall outfit: a great coat.
From denim to plaid and everything in between, there are endless variations on the coat this year. While it's great to have options, having too many makes it difficult to even know where to start. That's where I come in. I've rounded up the trendiest (while still being affordable) coats on the internet right now to make your shopping a little easier. Clear some space in your closet — you're going to want all of these styles. Happy shopping!
Cozy teddy
Short Pile Coat, H&M, $80, shop now
Keep warm and cozy in this chic teddy coat. The teddy coat style is trending and the basic black color will ensure it'll go with everything in your closet. 
Keep it classic
Pea Coat, Target, $50, shop now
This classic pea coat will add an edge of sophistication to your wardrobe this fall.
Fierce leopard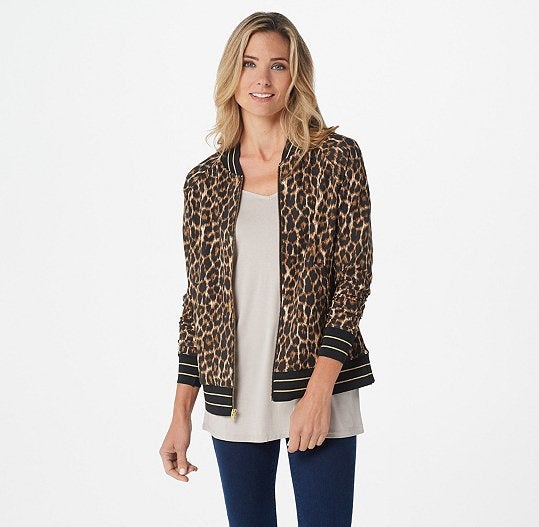 Printed Bomber Jacket, $86, shop now
The animal print trend isn't going anywhere for fall. Make a statement in this leopard print bomber. 
Vintage vibes
Vintage Oversized Quilted Jacket Urban Outfitters, $59, shop now
Looking for the perfect everyday jacket? Look no further than this vintage one from Urban Outfitters. 
Mad for plaid
French Connection Plaid Coat, Nordstrom Rack, $75, shop now
Timeless plaid elevates this cozy coat to a stylish piece you'll wear for years to come.
Glam velvet
Velvet Hooded Puffer Coat, SheIn, $32, shop now
A glam velvet finish gives the classic puffer coat a chic makeover. I especially love this one's rosy pink color. 
Dependable denim
Plus Size Jean Jacket, Target, $35, shop now
A great denim jacket is a wardrobe essential all year round, but even more so in fall. It's the perfect layering piece and goes with literally everything. 
Layers on layers
BlankNYC Faux Leather & Jean Dickey Moto Jacket, $50, shop now
BlankNYC makes the best moto jackets ever. This one takes the guesswork out of layering and does it for you. Warning: your friends are going to be jealous. 
Summer may be coming to an end, but at least you can console yourself by shopping for cute coats. From an everyday basic to something more daring, there's a coat for everyone's style this season.